So you want to start social media marketing but aren't sure how to create and manage your campaign? You've come to the right place. Today, we'll look at a few different social media management tools you can use to create, develop, and monitor your campaign quickly! These tools were created to assist marketers in streamlining and developing their strategy from a single location. We'll look at what each of these tools offers and how each can benefit your marketing strategy moving forward. Let's not waste any more time. Let's get started!
Other Perspectives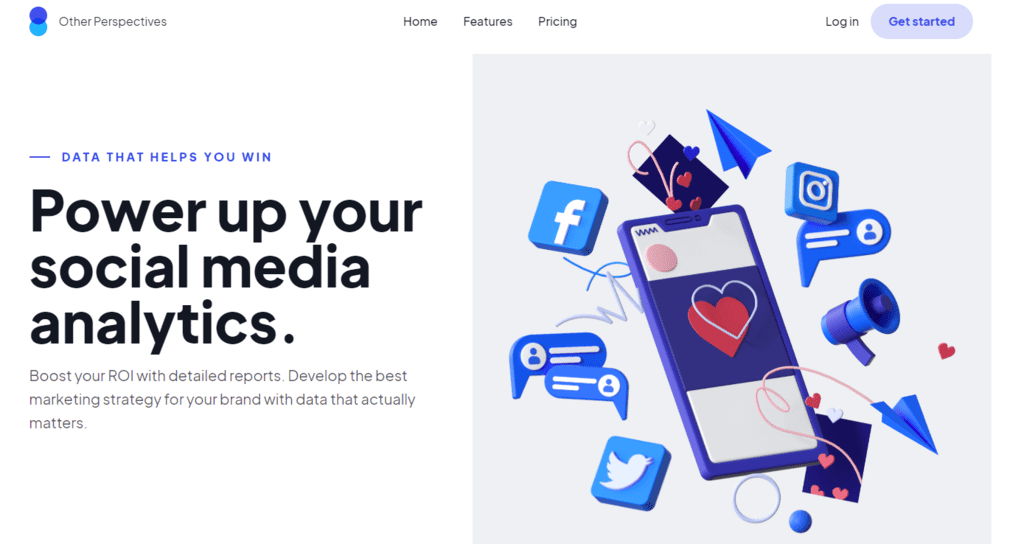 Other Perspectives is here to help you build and monitor your social media marketing strategy from the ground up. Grow your audience by keeping an eye on your competitors, what works and what doesn't, and how your analytics compare to your competitors. Other Perspectives enables you to identify which aspects of your marketing campaign have a negative impact on your performance as well as which of your efforts are bearing fruit.
This fantastic tool also allows you to conduct competitive analysis and create modular dashboards with your desired KPIs! Other Perspectives also offers detailed performance reports you can download and share with clients and team members.
Wp Social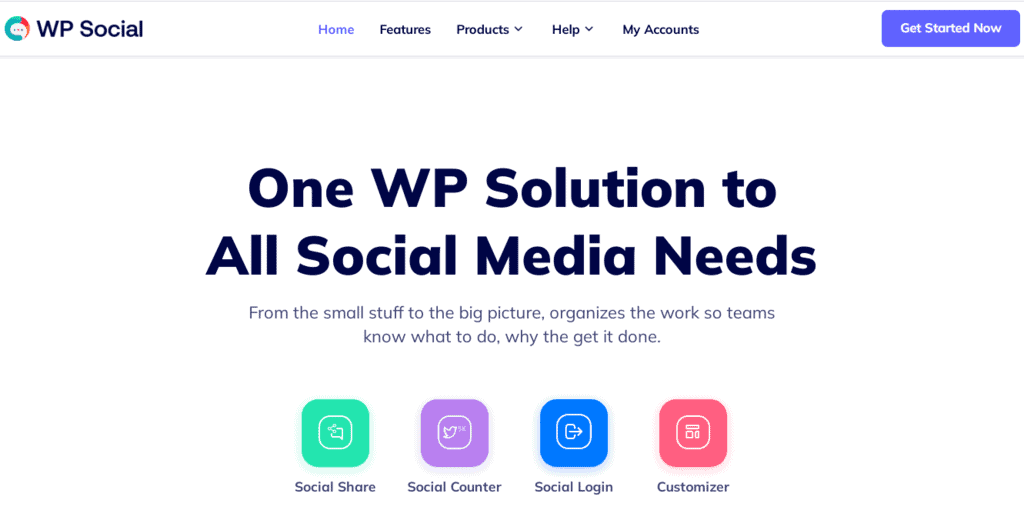 Wp Social helps if you want to bring more people from your social media accounts to your website. This brilliantly simple-to-use tool integrates with nine social media services, allowing users to log into your website using their social media accounts, from Facebook and Twitter to LinkedIn and Google. You, too, can create an appealing log-in site for your users by using Wp Social's customizable templates.
Your users can log in to your website with their social media accounts, but they can also share your content directly to their accounts across 15 different social media platforms. Display the number of followers you have to your users, or don't; the choice is entirely yours.
RADAAR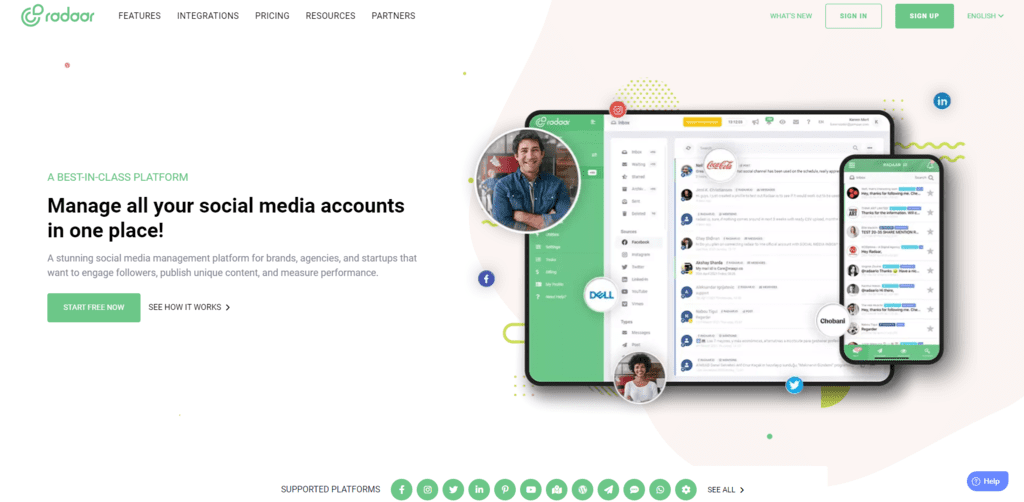 RADAAR allows you to schedule and monitor your social media posts in one place. This simple tool allows you to organize and schedule your content across multiple social media channels from a single dashboard. This tool supports all major social media channels, including Facebook, Twitter, TikTok, and others, so you can keep track of every possible social media account you might be running.
Gain access to features such as detailed analytics reports, a scheduler, a password manager, and much more. This all-in-one social media management platform was created to save you time and is an absolute necessity. RADAAR is currently available for a one-time fee of $59, which includes the ability to monitor 15 different social media accounts, unlimited posts, and 3 monitoring queries. Best part? The deal is fully stackable.
Sprout Social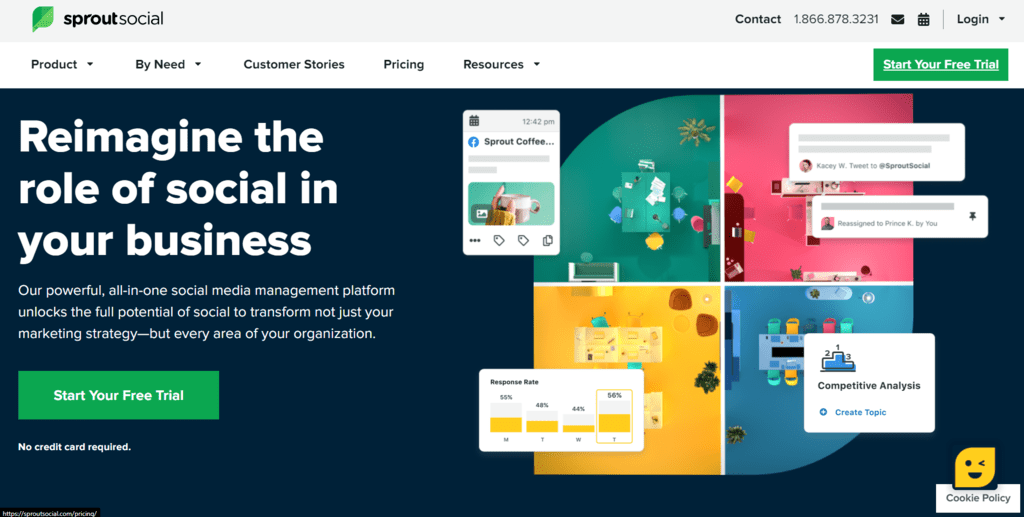 If you're more concerned with your analytics reports, Sprout Social is probably the best option. Sprout Social, known for its in-depth analytics reports, is a tool that not only helps you monitor your performance but also builds on it with features like its post scheduler and social listening. When it comes to crawling Twitter for trending hashtags relevant to your business, Sprout Social excels.
Sprout Social also has you covered when it comes to sharing the burden of social media management tasks with your team. On your dashboard, you can create and assign tasks to your team members, as well as set permissions for each member separately. Pretty cool, right?
Conclusion
Whether you are at the very beginning of your social marketing journey or you've been in the game for a while now, using social media management tools is the future of automated marketing strategies. Utilizing one of the tools we've discussed today is the best course of action if you want to make your life easier! But, if we had to choose one, RADAAR would be our top recommendation, so give it a shot.