Growing your business can be a tiring and gradual process, and sometimes all you need is a bit of help. Thankfully, many tools nowadays offer such help in terms of automation, enhanced customer service, and keeping all of your data, documents, and projects in one place so you don't have to be on multiple fronts at the same time. Some of them require coding knowledge and that can be a bummer if that's not in your job description. However, the following 5 tools are code-free.
Drift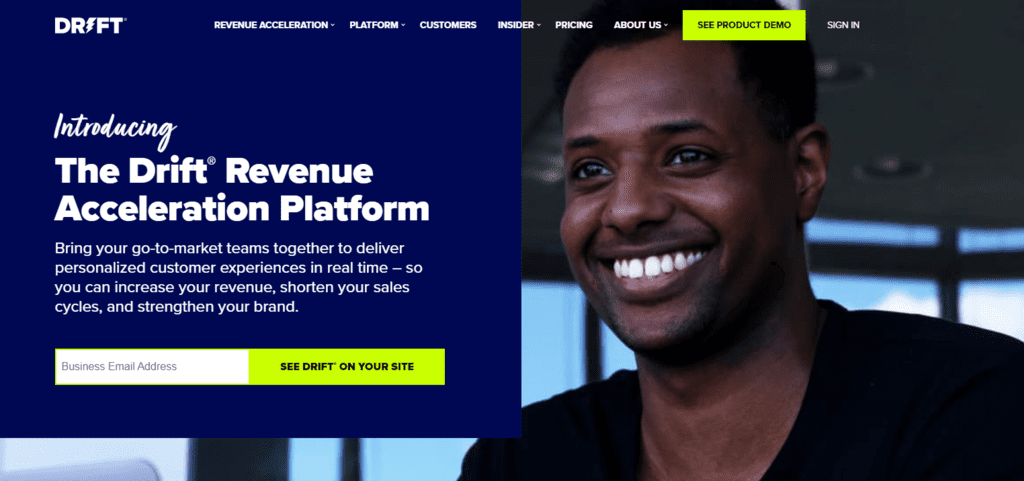 With Drift, you can conveniently give a personal touch to your customers' experience. It works from the moment they enter your website. With the Conversational Marketing feature, the tool automatically recognizes your site's visitors and then personalizes their experience, considering their behavior on the site, how they've interacted with your team, and similar. This means your prospects or customers will get the perfect message with no effort on your part.
Say hello to your visitors with tailored messages or chat experience, and improve your customer relationships. Drift's A.I.-powered chatbots ask your customers questions in organic-style conversations and improve over time as they learn from the conversations that provided you with the fastest conversions. You don't have to worry about customer support either, as Drift's Virtual Selling Assistants can meet with your customers, in a few languages at that, 365 days a year, 24/7.
Zapier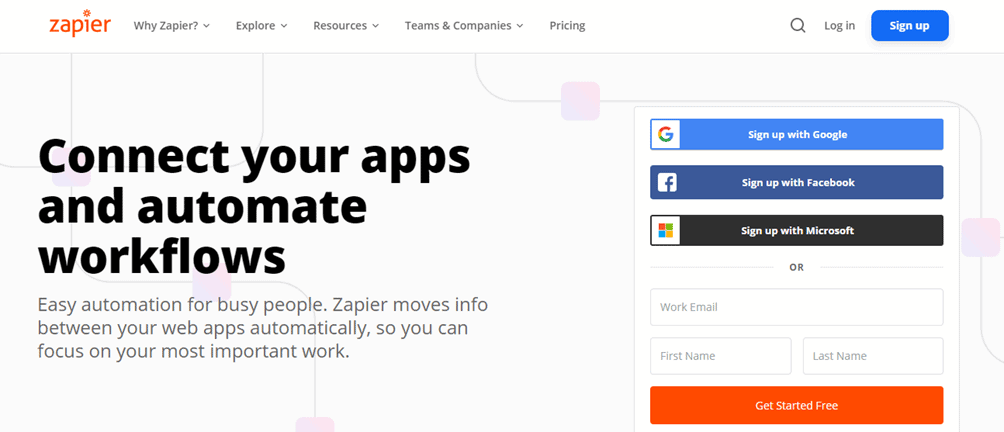 Zapier can save you a bunch of time. You can use it to automate multiple tasks with a single click, leaving you more time to deal with the future of your business. Naturally, customizing the rules is also possible- by adding various filters. Zapier will only act upon the rules you set. The Zap History records what's been automated in real-time so if your Zaps run into a problem, it makes troubleshooting quick and painless.
Reformatting data is a dream as the Formatter feature assists you in converting dates, phone numbers, currencies etc. into the exact format you like, relieving you of all of that tedious manual work. Zapier also offers templates, so no more starting from zero. Just pick one of the thousand templates, and get right to business. Of course, you can always edit them to your preferred taste later.
Notion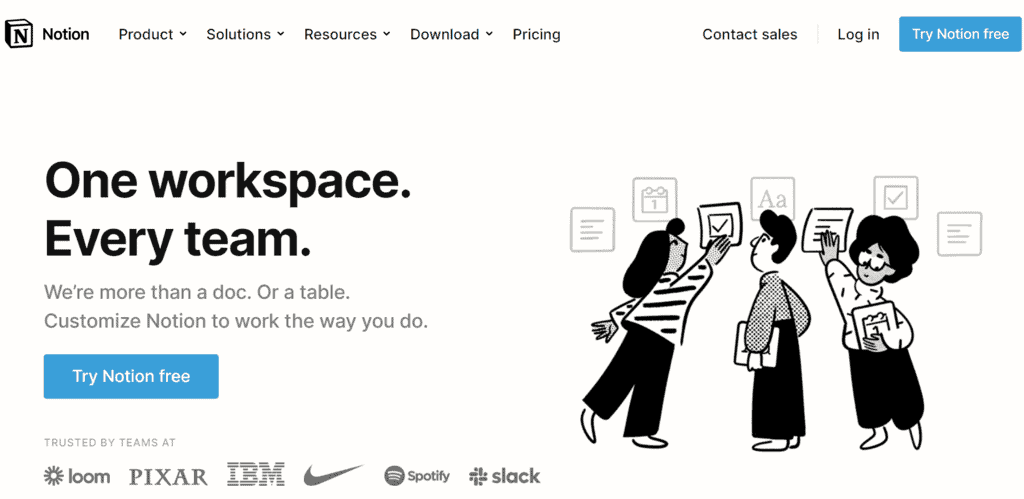 Notion allows you to connect your projects, docs, and teams. Why not have everything in one place? Well, with Notion, you can. You'll never want for context again because when you're using the tool, there are no more floating documents no one knows what they're for or how they got there. Your work and data are both within your grasp. The user interface is nice and clean, yet fairly customizable.
With the drag-and-drop feature, you can easily tailor the website, document, system, or dashboard exactly how you like. Through its community, you can get information on various events, integrations or help yourself to some ready-made templates that can make your life a whole lot easier. There are more than a thousand setups available, but you don't have to leave them as is- you can also customize them if you'd like.
Bubble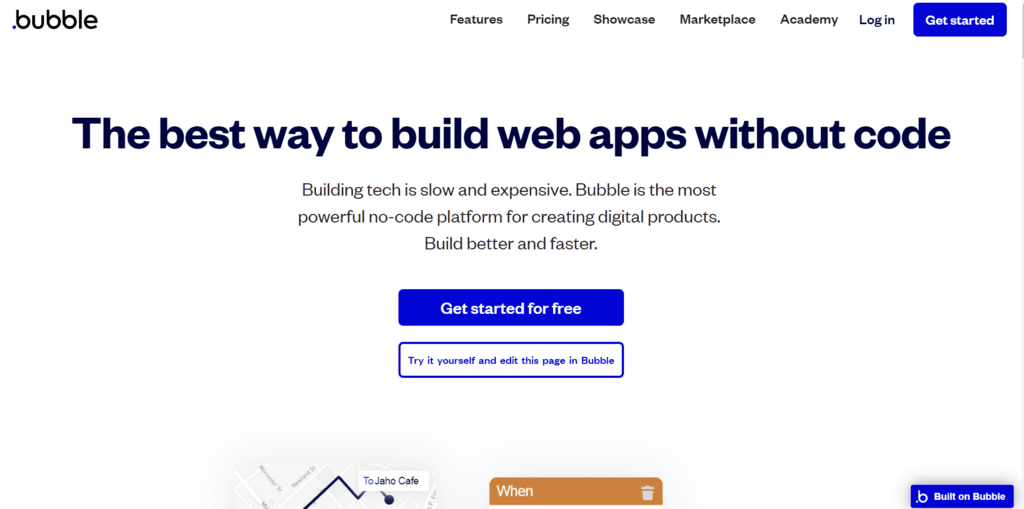 Bubble is exactly what you need if you want to create digital products. Bubble offers you an easy, intuitive way to make interactive multi-user desktop and mobile applications. This entails all features you would need to build a website like Facebook, for example. The platform is highly customizable. You don't have to know how to code, or even what CSS or HTML stands for to use Bubble in the best way possible. Not to mention, mobile-friendly designs can be created with ease.
Usually, web applications call for managing your code and setting up a deployment process to a web server. When using Bubble, it does this for you. The best of all is, no fixed limits have been set on the volume of traffic, data storage, or the number of users, so that's even fewer problems to worry about.
Lemlist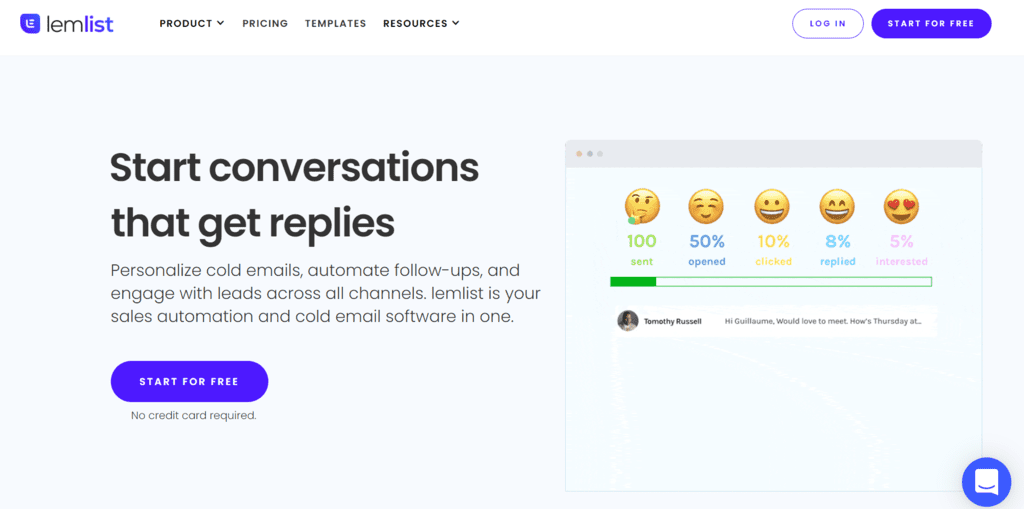 Lemlist lets you personalize e-mails on a large scale so you can maximize your reply rates. All you have to do is write custom introductory lines of text and drafts. It automatically puts any image, company logo, personalized text, or screenshot in your e-mails, and you can also add embed videos and dynamic landing pages. E-mail sequences are a child's play as you can create automated follow-ups (that aren't obviously generic) and get more openings for your business.
Engaging with leads is crucial for sales, and this can be done with a single click as you add cold calls and dial prospects. Choose from more than 100 e-mail templates that will ensure you get more replies. It integrates with every workflow, and you get 1-click integration with your e-mail provider, whichever it may be.
Conclusion
These tools can provide you with just the right stuff you need to get your business going in the right direction, and most, if not all, offer free trials so you don't have to commit unless you decide they're the right fit for you and your business.