In today's digital world, new things and facilities are constantly being developed for all those who use the Internet; that is, constant improvements are being made. Thus, everyone has access to various tools and software that will improve the experience and help achieve the set goals. Consequently, running an online business requires a lot of online programs, software, and certain tools to make it easier for everyone to do online business.
So, there are many software and tools available today that will improve online business, and getting to know the same tools is of great importance for every online business owner. Of course, success is not only determined by the tools but also by the way those tools are used.
One of the very important tools for online businesses is SamCart.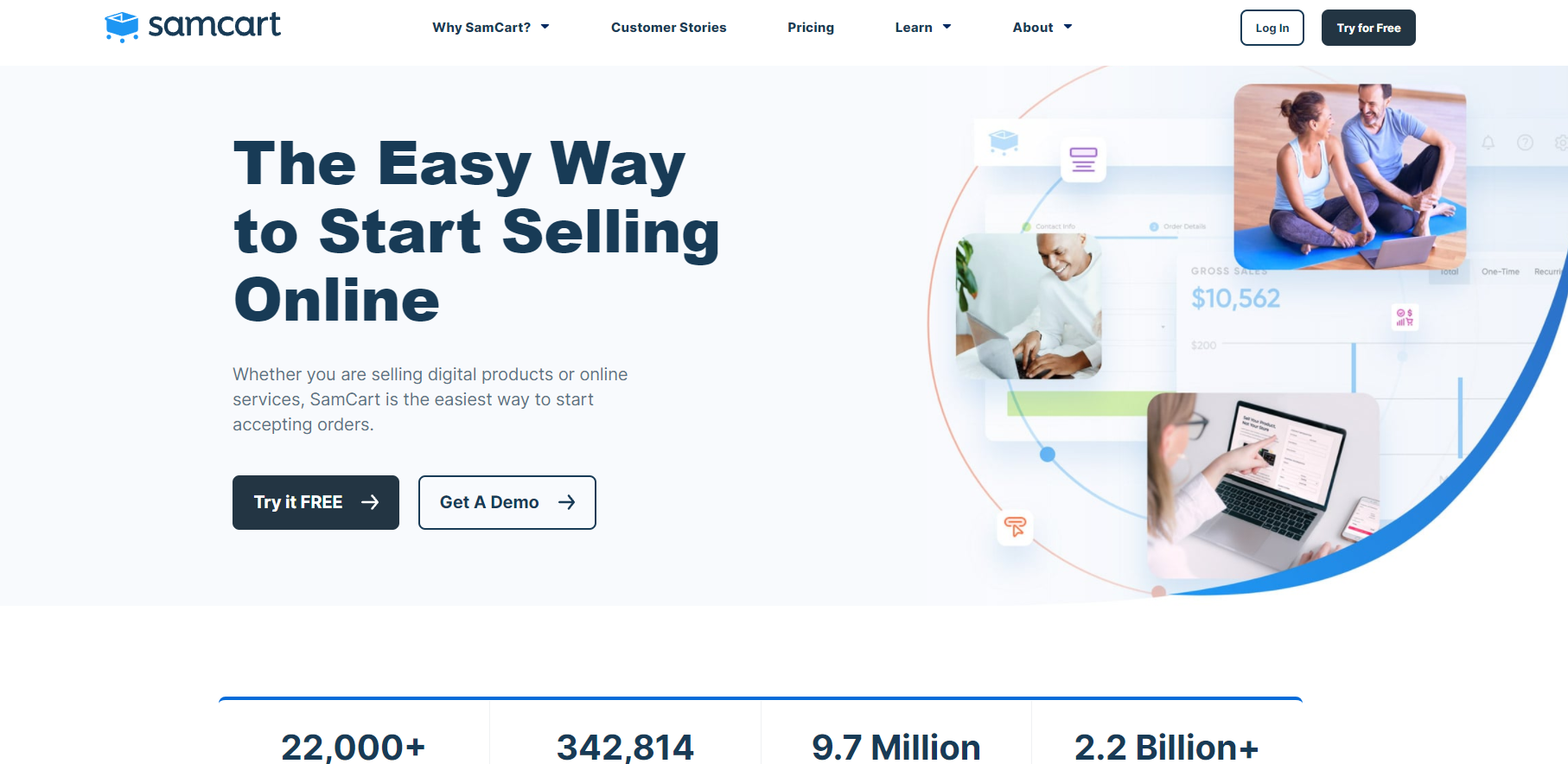 SamCart is a platform for e-commerce digital products, a platform for selling digital products online that can include eBooks, coaching, online courses, and more. This tool abounds with a multitude of very useful features that are crucial for making the greatest profits and benefits from online sales of digital products.
Although this is a very good tool for online business, a big problem is a high price because maybe someone cannot or just does not want to spend a lot of money on such tools.
Prices:
Billed Monthly
Launch $49/ month
Grow $99/ month
Scale $199/ month
Billed Annually
Launch $39/ month
Grow $79/ month
Scale $159/ month
Still, not everyone requires the same features, and SamCat maybe not have the ones you're looking for. Fortunately, there are many alternative tools available that can also meet everyone's expectations, and some of them we will present in more detail later in this text.
1. ThriveCart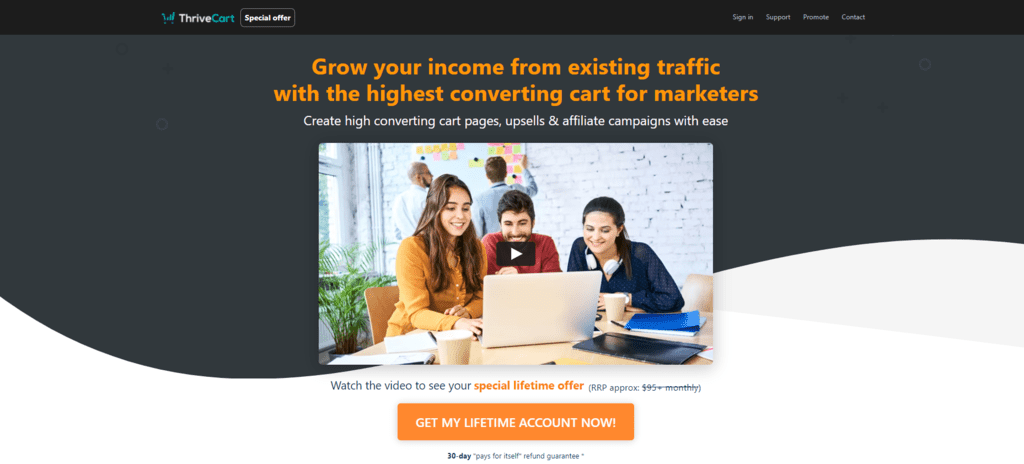 This tool is definitely the best alternative to SamCart when it comes to pricing as it currently offers a one-time payment option for an unlimited lifetime ThriveCart account.
Prices:
Standard ThriveCart lifetime account plan – $495
Pro plan – $690
So there is no payment of monthly or annual fees. Of course, this is not the only reason why this tool is on our list. When it comes to this tool, it is rich in excellent features that include, among others, payment options and coupons, upsell, bump offers, multiple shopping cart options including standard, sales cart, embeddable, and popup, design editor, built-in affiliate program, A/B Testing, detailed reporting, etc.
The advanced features included in the pro plan are a powerful affiliate center, subscription saver functionality, automatic sales tax calculation, intelligent business projections, JV contracts, advanced user management, client usage rights, custom domain name functionality.
2. SendOwl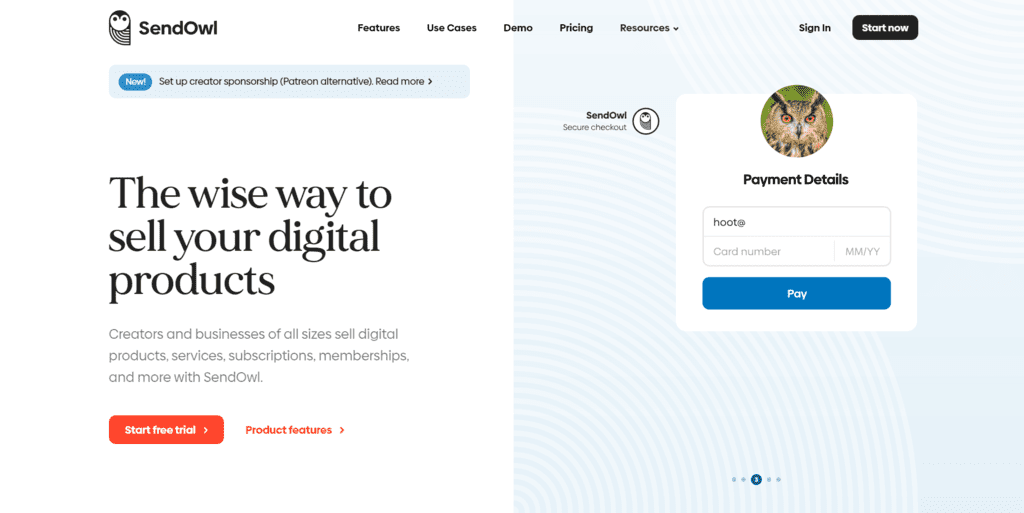 SendOwl is fantastic because it allows you to sell digital goods online by connecting with a payment provider to receive payment and automatically delivering files to customers after payment. This already explains why this tool is so good. By using this tool, the entire manual process, which is not only laborious but also time-consuming, is automated.
Also, the customer will get a better experience because they are given access to the things they want – immediately, without unnecessary waiting. If we take into account the fact that the user experience is of great importance today, this tool can be of great use to you.
There is much more that makes this tool very good, but the essence is clear. It is also important to emphasize that with this tool, you can sell everything digital, be it video, audio, software, e-book, or any other file in digital format.
As for the package prices of this tool, you can try it for free for 30 days and then opt for one of the following packages:
Standard
Standard $15/month
Premium $24/month
Business $39/month
Self-hosted
Standard $39/month
Premium $59/month
Business $79/month
Subscriptions
Standard $49/month
Premium $74/month
Business $99/month
3. Gumroad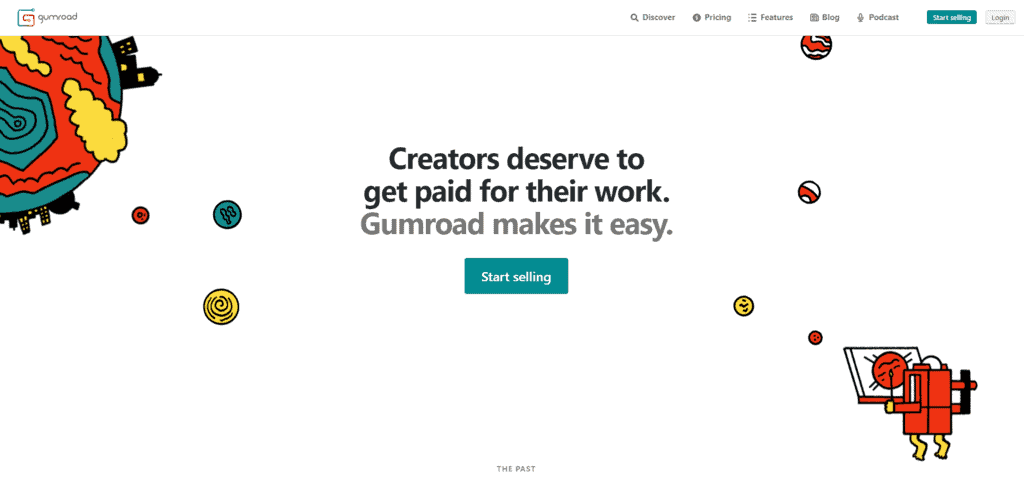 Gumroad is an online platform that allows you to sell almost all of your products directly to your customers, including digital products, physical products, and membership. So, no matter the industry you're in, this tool will allow you to sell your products online.
What makes a special difference with this tool is the fact that you will not be paying any monthly subscription as with others, but when it comes to the Gumroad platform, you pay a percentage of your sales, i.e., you only pay when you earn. Another important part to mention, the more you earn, the less you pay Gumroad.
So, the payment depends exclusively on your traffic while all the features are available to you. Of course, for a more detailed introduction to this type of payment, there is their direct link where you will be able to research everything in more detail.
Conclusion
Since there are so many software available on the market and the number of choices is huge, you should review each software system in detail before deciding on any, since choosing the right shopping cart software is very important for conversions and many other things.
It is important to know what features you want, and check what it supports or not and what it is compatible with or not.
Once you decide on the right software that can meet your requirements and needs, you will witness the success of your business as well as the satisfaction of both you and your customers, which is certainly always the primary goal.