Push notifications provide consumers with alerts or updates. Marketing teams often use them and even acquire notification services that send them directly to a device via a mobile application. With software created for push notifications, it is possible to send messages directly to the user's computer or mobile device. The software allows text customization, offering a detailed analysis of what companies can use to track message delivery rate data.
Targeted messaging through this software to your customers can lead to increased traffic, conversion rates, and sales. Many large well-known companies use push notifications, so it might be the right time for you to start using them as well to get ahead of the competition. That's why we'll present you with a list of the best software available.
1. OneSignal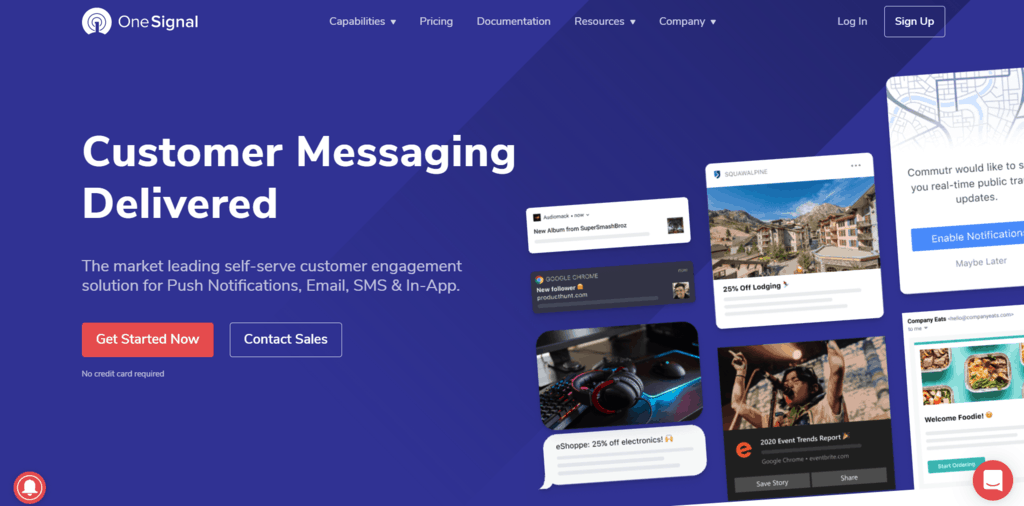 The first one we will introduce is a software called OneSignal. It stands on the market for one of the popular tools, with many features. It is used to create automatic push notifications and notifications about abandoned baskets and the like. You can set your push query to be displayed to users. With OneSignal, you can create in-app messages and push email notifications.
This powerful platform with PushEngage provides extensive documentation, tools for personalization, automation, customization, and analysis, making the messaging process meaningful. The software is available in a limited free version and in more premium versions that require more money.
2. iZooto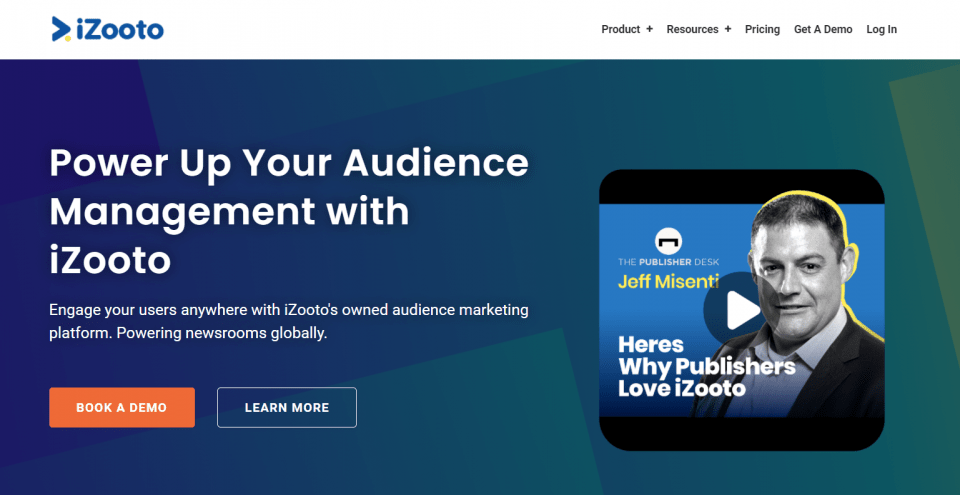 iZooto is another marketing software that uses push notifications as a channel to help publishers build and engage their users. It allows companies to take care of their audience. This way, companies attract audiences with automated and customized notifications to increase traffic and view displayed ads. iZooto includes A/B testing, notifications adapted to time zones with the collection of vital user interests, and works exclusively with HTTPS websites. This tool does not have a free version and prices start at $ 85 per month.
3. PushAssist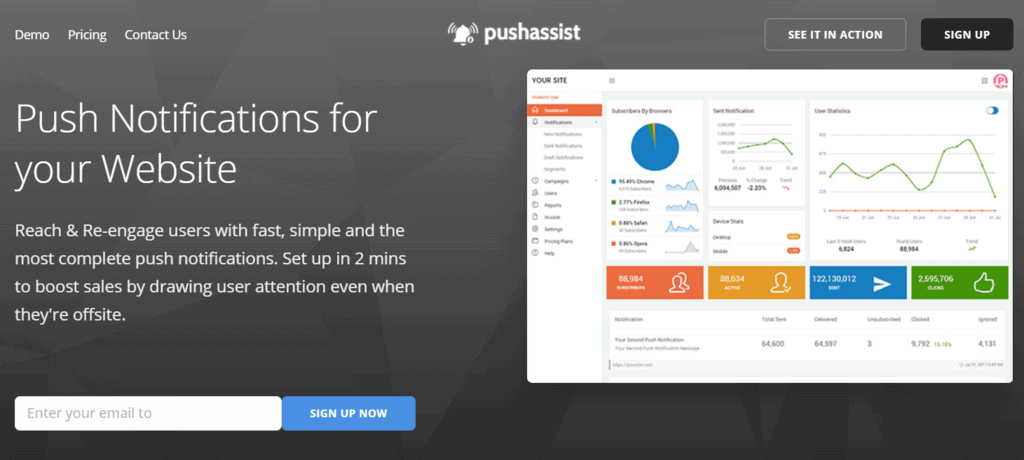 PushAssist is a tool created to engage and retain users using push notifications. Users of this platform have increased their website traffic by over 30%. With PushAssist, you can segment your subscribers across your sites according to predefined rules or based on geolocation, devices they use, and other parameters. It is mainly used in the fields of banking, retail, e-commerce, and email marketing companies. It is available in a free and paid version and supports HTTP and HTTPS websites.
4. Webpushr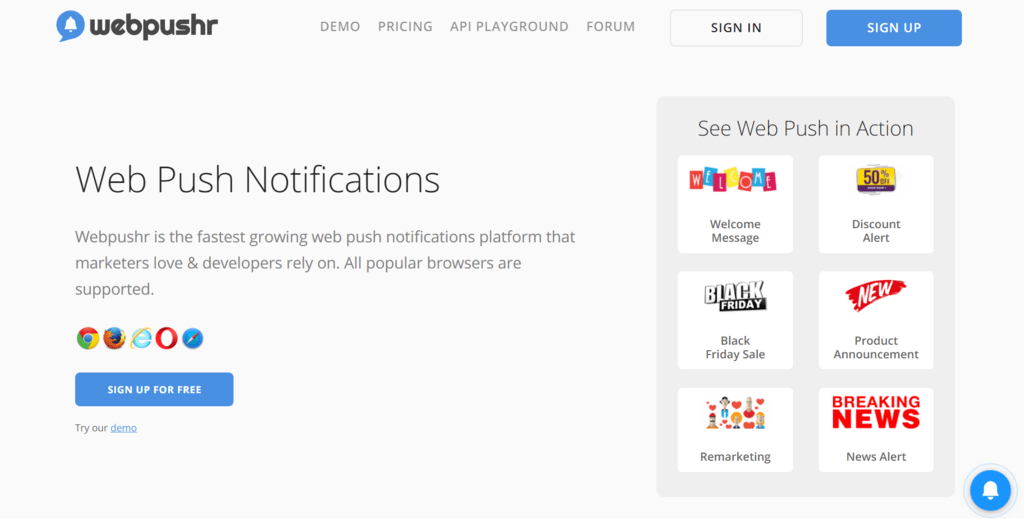 Webpushr is a web push notification platform that can work on all browsers in use today. This tool makes it easier to transfer subscribers from other platforms, enable user segmentation, automatic push, and much more. Unlike the software mentioned above, Webpushr is designed to work great with both WordPress and WooCommerce. You can create an unlimited number of team members, it supports large-format images, and even the use of emojis is allowed. Another advantage of this tool is that all features are available in all versions, paid or free.
5. WonderPush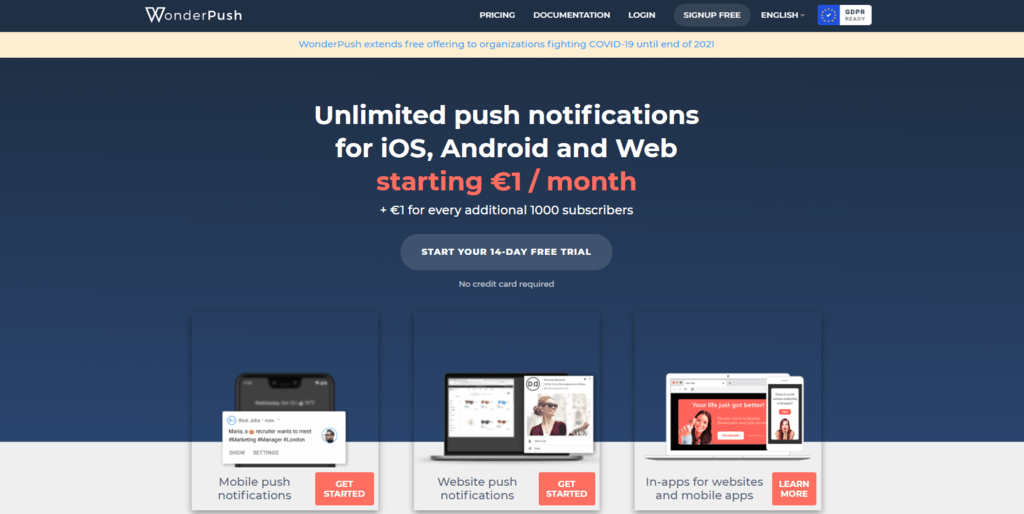 Another software no less valuable than the others is WonderPush, one of the fastest platforms for mobile and web push notifications. It is possible to exchange messages on applications that run on iOS and Android systems. It is effortless to use and set up while allowing many users and developers to send over 300,000 notifications in just one second. Also, with this tool, you can automate notifications based on time and subscriber behavior, and even access real-time analytics.
Conclusion
Whichever platform you choose, you need to implement push notifications in your business to improve overall SEO, results on social media and other channels. We've singled out just a few software that might be helpful to you, and the choice is up to you.