One of the most effective ways to advertise your brand online is through video marketing. It's a great technique to keep your website visitors interested while also increasing traffic. Every day, people spend so much time watching videos on the internet. For example, people watch videos on Facebook and YouTube every day. This demonstrates the widespread use of video marketing, and today we'll show you the best tools for it.
Biteable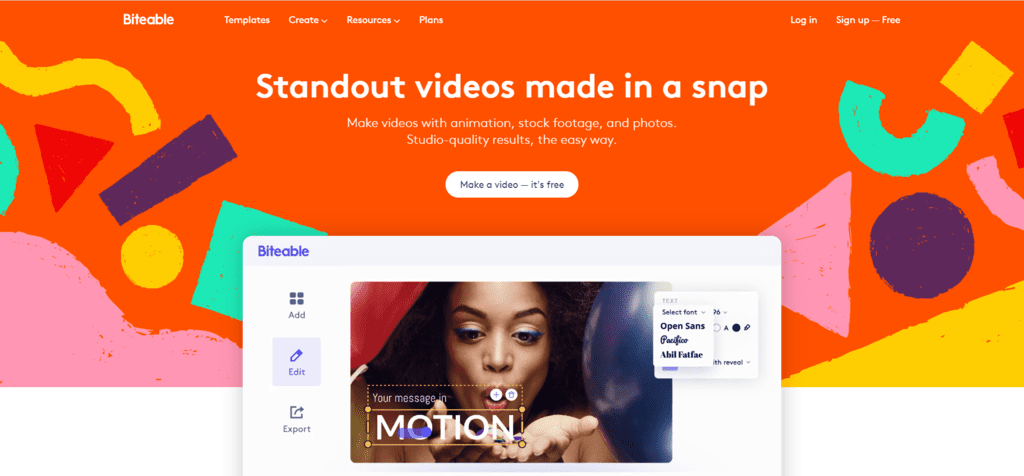 Biteable is video editing, production, and marketing software that allows you to quickly make professional videos. It comes with thousands of built-in templates, making it easier than ever for video producers to create and sell content. Their premium plans are powerful enough to promote and sell products for huge businesses and brands. Content makers can use Biteable to crop videos according to the sharing standards for various social media platforms, including YouTube, Facebook, Twitter, and Snapchat, as well as add photos, music, text, and transitions.
Managers can edit audio, merge video clips to generate single footage, convert photos to videos, and work with team members on projects. Organizations can create trailers, movies, explainers, infographics, presentations, slideshows, and more by downloading, embedding, or resizing videos.
Video Marketing Blaster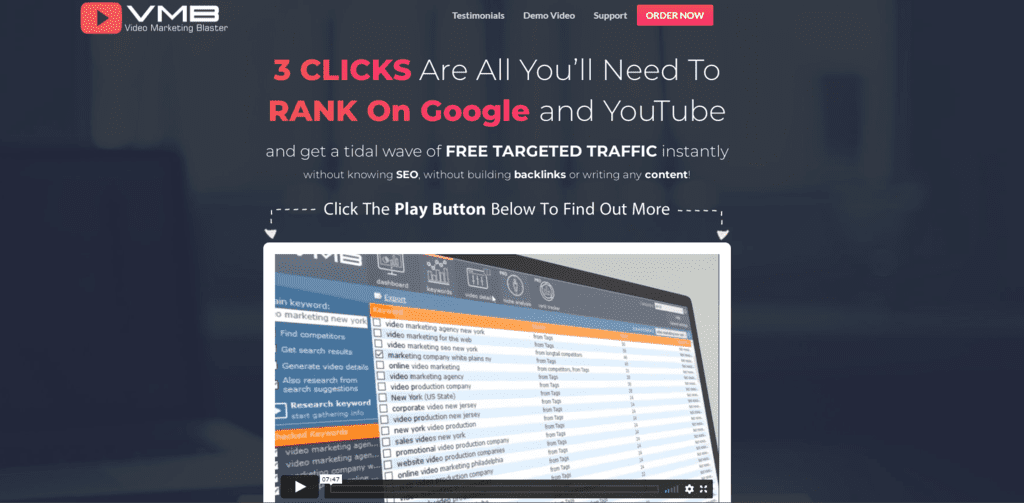 The designers created Video Marketing Blaster as a piece of software to assist online enterprises. The technology can be used to increase traffic to a specific website. Using it, you can spare yourself the time and effort of trying to increase site traffic; your task will be completed in only three clicks. It features a simple workflow, so anyone, regardless of skill or age, may use it efficiently.
If you're a technophobe, don't worry; you won't need much explanation; just use your instincts to operate the controls. You can be confident that if you learn the technique of using video power, you will achieve the same level of success as some of the most popular vloggers. The key is to work smarter rather than harder. Working harder is great, but working smarter is even better.
Animaker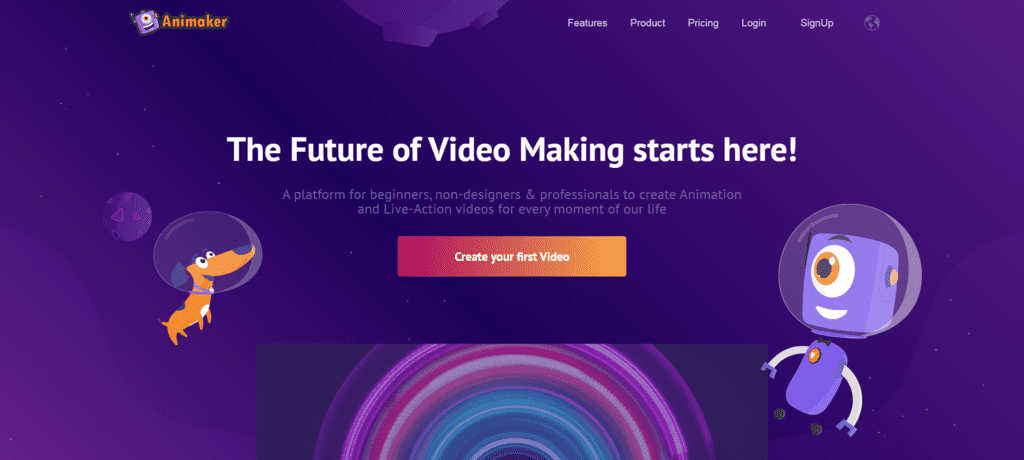 Six common video types are available in Animaker. The software is extremely user-friendly, with features such as click-to-choose, drag-and-drop, edit, and play. It also has a strong client list, which includes Google, FedEx, Dell, CISCO, Walmart, Pepsi, and others. Animaker enables video infographics, allowing business teams to graphically convey data using charts, icons, or maps.
Enterprise teams can create professional and engaging animations with pro-level tools, including record, multi-move, curve, transition effects, camera in and out, and enter/exit effects. Text to speech, background music tracks, sound effects, direct voice recording, and more can help them bring their movies to life. Animaker allows users to export videos in full HD resolution and vertically optimize them for mobile devices.
Hippo Video
Hippo Video is a video personalization and distribution platform that offers video hosting, video email campaigns, ABM & video selling, video support, and success, among other things. Hippo Video uses your video projects to boost your marketing, sales, and email efforts, thanks to its impressive customer list. Hippo Video's integration is fantastic, and its customer service is second to none.
Filmora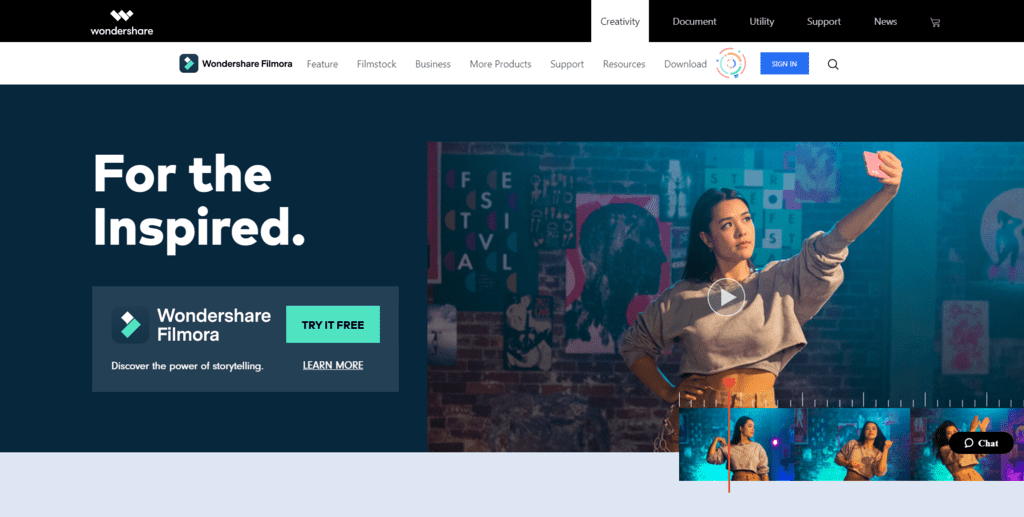 Filmora is an easy-to-use video editing program. It allows users to customize their movies with many styles, effects, and personalization options. The program is useful for individuals who don't want to waste time learning the fundamentals of video editing and would rather concentrate on their creative and editing chores.
Powtoon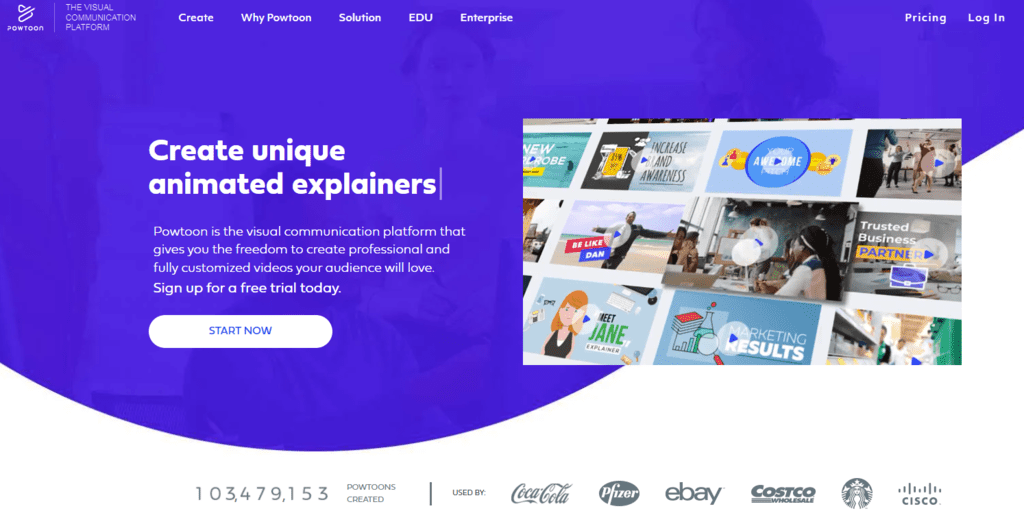 Powtoon is a simple and straightforward software for quickly and easily generating great videos and presentations. In fields such as marketing, HR, IT, and training, Powtoon can capture, engage, and explain your brand. Powtoon is ideal for a variety of tasks, including office work, educational purposes, and personal projects.
Vidyard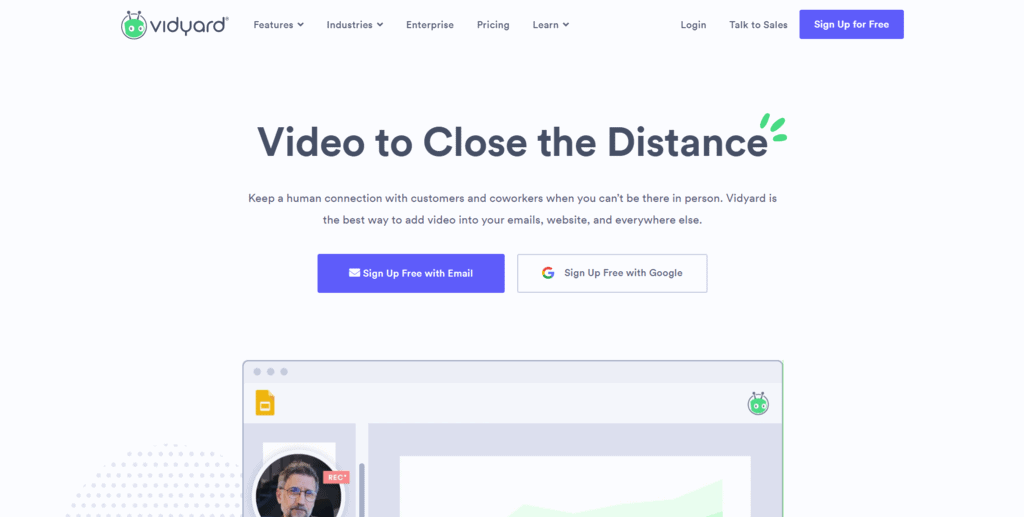 Vidyard can be thought of as an internet business platform because it converts visitors into paying clients. CRM capabilities are also included in the platform, allowing users to marinate their information, statistics, and trends. It's a sophisticated video marketing tool that allows you to upload and download videos, customize your own player, have high browser compatibility, and track the efficiency of your videos.
Wideo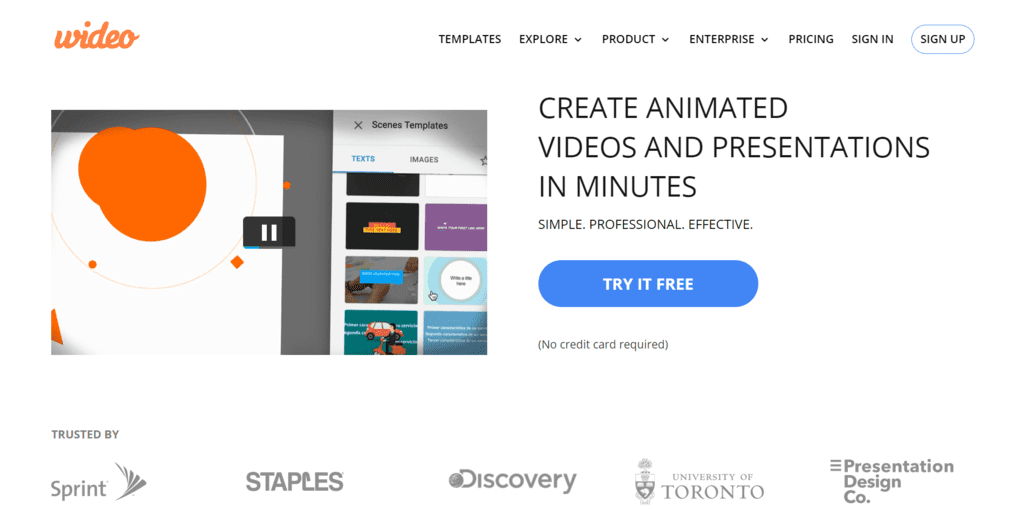 Wideo is a video animation software that allows organizations to quickly produce marketing and promotional movies. With built-in templates, it enables users to get started quickly and create professional and stunning animation videos. Furthermore, the platform is well-suited to the creation of a wide range of movies, with enhanced functionality and a slew of new features.
Wistia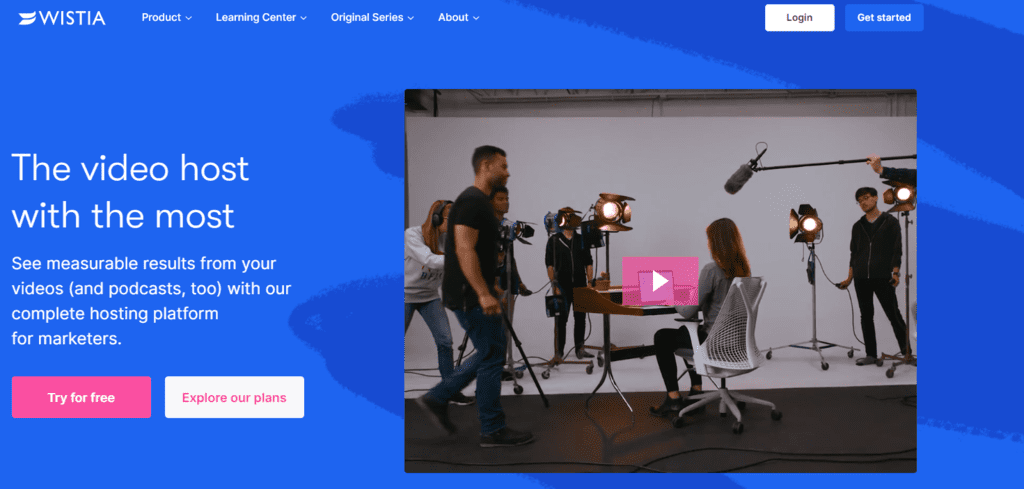 Wistia is a video hosting platform for organizations of all sizes and sectors. It's a marketing tool that enables video personalization, as well as Video SEO, to boost traffic and engage leads. Furthermore, it is a business-oriented platform that assists developing companies in increasing brand recognition, tracking marketing performance, and analyzing data.
Viewbix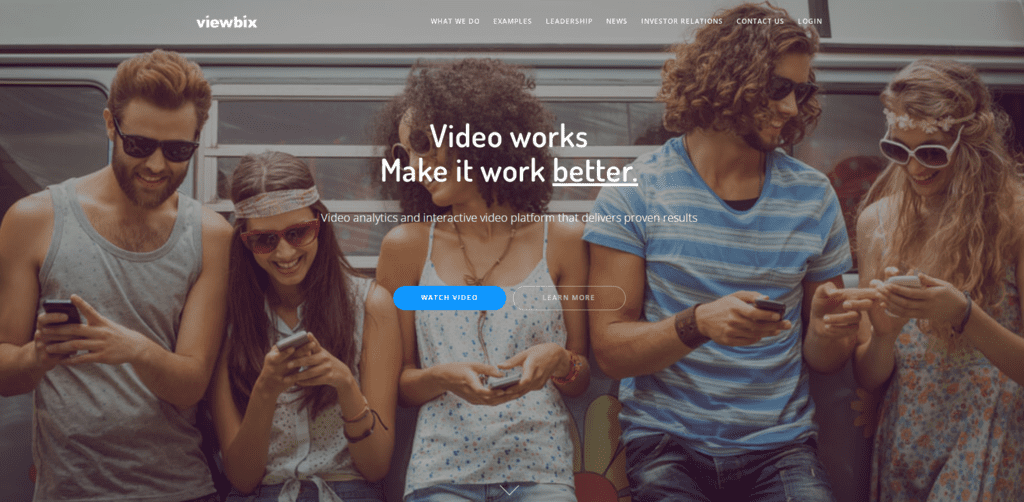 Viewbix is video analytics and video interaction tool that assists you by providing precise results. It assists businesses in determining what data is resonating with video viewers and how to improve the viewer's experience. It enables businesses to expand their reach over the internet and increase traffic.
Conclusion
You don't need to be a video expert to make anything intriguing, thrilling, or professional since, with the help of these platforms and a willingness to learn, you'll be on the correct track when it comes to video marketing your company.