The WordPress plugin directory is abundant in useful solutions and handy helpers for every site. And we all know that no WordPress website is complete without plugins. WordPress is a fantastic platform for building a website, but it doesn't offer much out of the box – that's where plugins come in. No website will ever be fully optimized or be able to grow organically without the help of plugins.
Nowadays, you can easily find plugins for anything you want. Some of them are more beginner-friendly, while others offer advanced features. Maintenance and coming soon plugins are a category for themselves. They offer many benefits for your website, mainly because they keep the traffic going while the site isn't even live. So, let's take a look at the cream of the crop.
1. WP Maintenance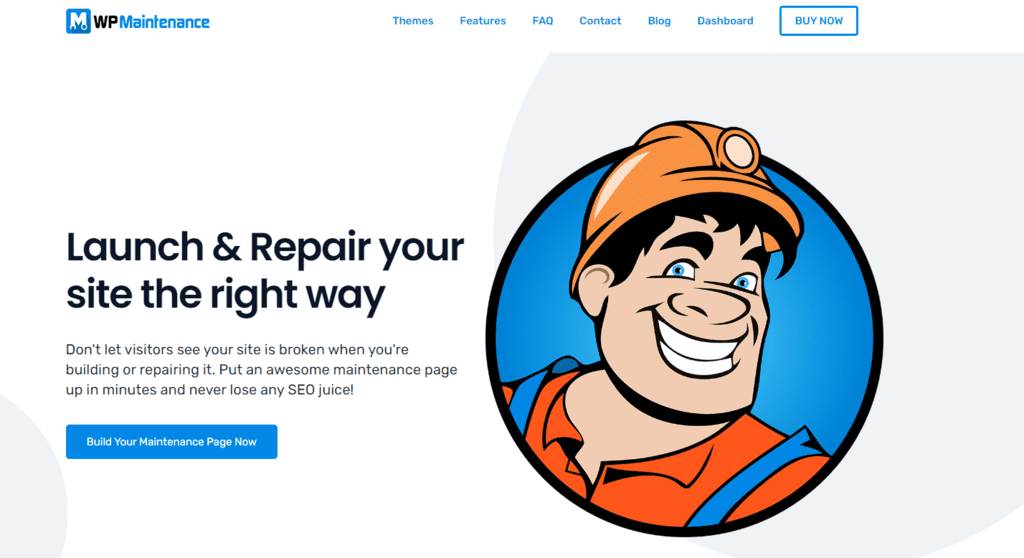 The drag-and-drop builder is this plugin's star feature as it's so simple to use, and there's virtually no learning curve. That's the whole point of this plugin – none of the fluff, just the features you need and will actually use.
WP Maintenance also has an extensive image library you can use completely free. In just a couple of clicks, you can search through millions of HD photographs, pick one, and customize it to your liking. But images are not where the customization abilities of this plugin stop. WP Maintenance also offers more than 20 customizable themes. So, there's no way you won't find one for your niche – from webinars to landing sites to e-commerce stores, they've got you covered.
Plus, if you plan on using this plugin for clients, you'll be glad to know that there is only one dashboard, no matter how many sites you use it on. In addition, it comes with a white-label mode – rename the plugin, the logo, the colors, the content, and everything else to make it your own.
2. Coming Soon & Maintenance Mode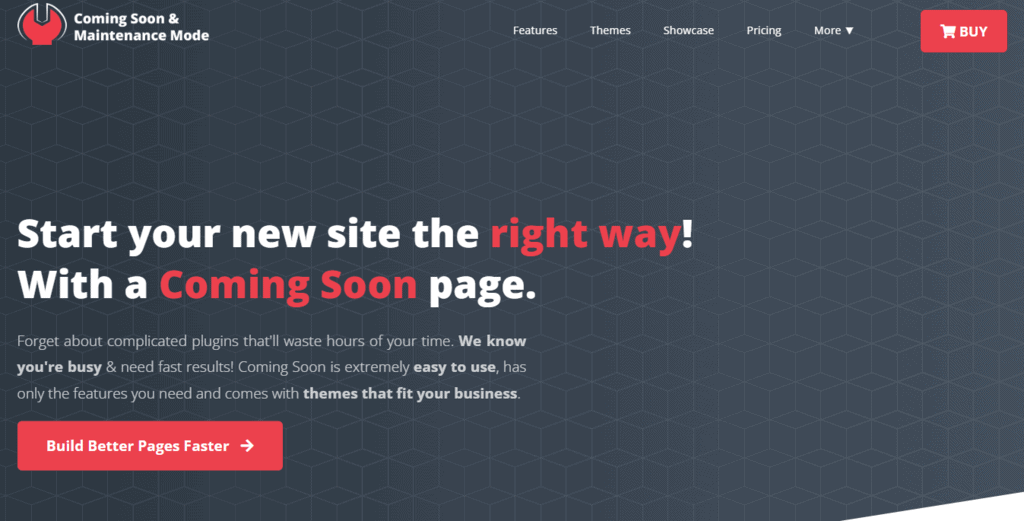 Coming Soon & Maintenance Mode is extremely simple to use and offers everything you need without making things overly complicated. It comes with a wide variety of pre-optimized templates you can use to create the perfect page in a manner of minutes. You will also have access to over 2 million royalty-free images to enrich your designs and make the pages you're creating a snug fit with your overall aesthetic.
When designing your perfect coming soon page, you can also add some sticky elements to advertise special promotions or discounts using the WP Sticky plugin. This will help you get more email subscribers and stay in your visitor's minds.
We all know that new sites need traffic ASAP to succeed in the long run. With this plugin's built-in tests, reviews, and guidelines, you'll be racing for that number one spot before you know it. So,  overall Coming Soon & Maintenance Mode is a fantastic plugin for building a page, but it also serves up great SEO juice.
3. UnderConstructionPage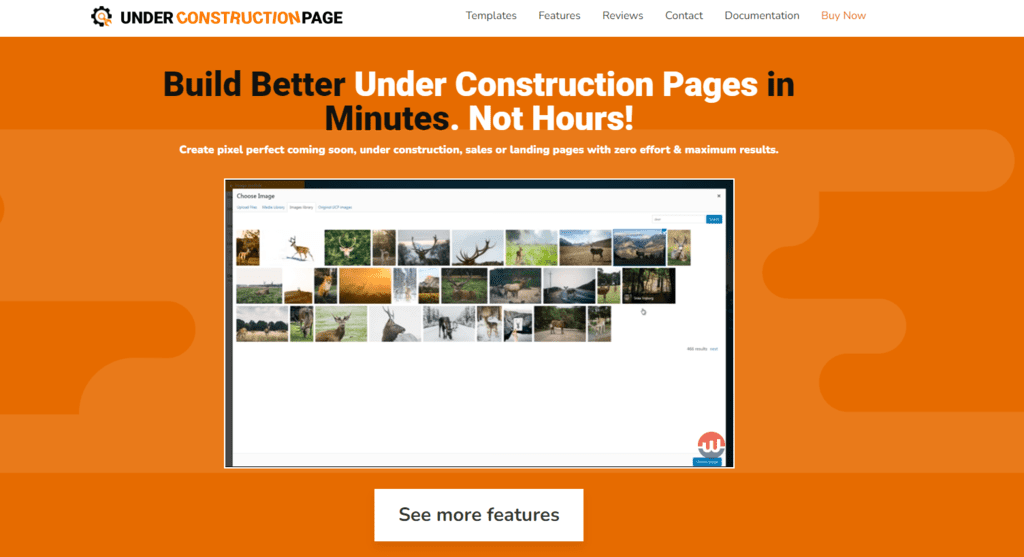 This plugin makes creating your landing page, maintenance page, or coming soon page from scratch easy. UnderConstructionPage is easy to use, even if you have no prior design experience. Choose one of the ready-made templates, add an image or two, customize the text, and you could be ready to go. With UCP, you can create landing pages, coming soon pages, maintenance pages, and under construction pages – it truly is a jack of all trades.
With UCP, you can create monitored quality backlinks and post them on social media or with your affiliates to target traffic that converts the best. But, it's important to remember that you must keep your visitors safe when collecting their information or directing them to affiliate links. You can do that by installing the WP Force SSL plugin.
Final Thoughts
All of the maintenance and coming soon plugins mentioned in this article offer a wide range of features. Those features can help you optimize your WordPress website. Never worry about visitors stumbling upon broken pages and links again.