PDF, better known as Portable Document Format, is a versatile file format for easy and reliable document presentation and exchange. Created by Adobe, it allows viewing documents regardless of software, hardware, or operating system.
Links, buttons, form fields, music, video, and business logic can all be found in PDF documents. They are easily seen on Windows or macOS and can be electronically signed. To ensure that the information you want to express is delivered exactly as intended, PDFs are a dependable format for exporting documents that you wish to share with others or make publicly available.
Overview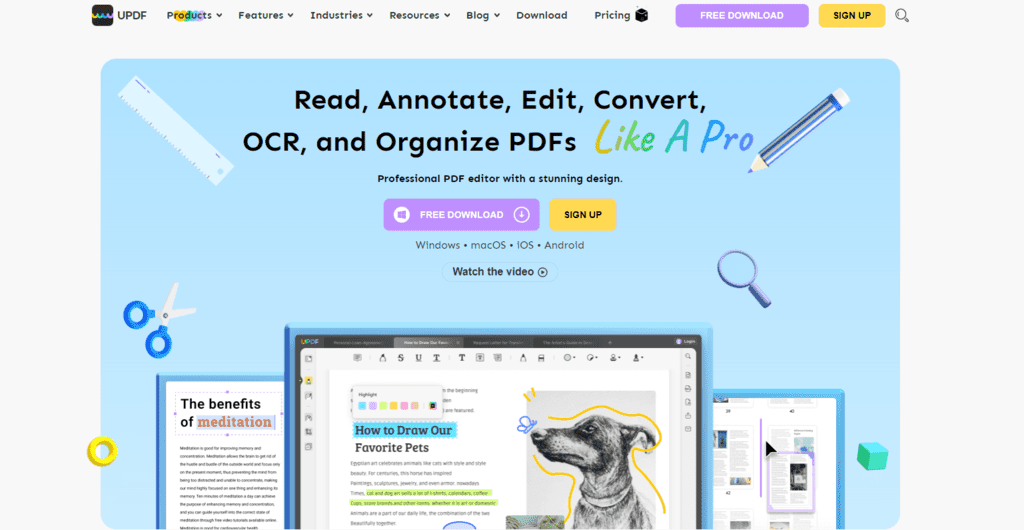 PDF files can be manipulated as any other document type. UPDF is a great option that lets you edit, annotate, convert, organize, and sign PDF documents with OCR on Windows, macOS, iOS, and Android. This will help you level up your document productivity on all major platforms. The tool is great for consultants, educators, and small businesses and serves as a great alternative to PDF Expert, Adobe Acrobat Reader, and Adobe Acrobat Pro.
Features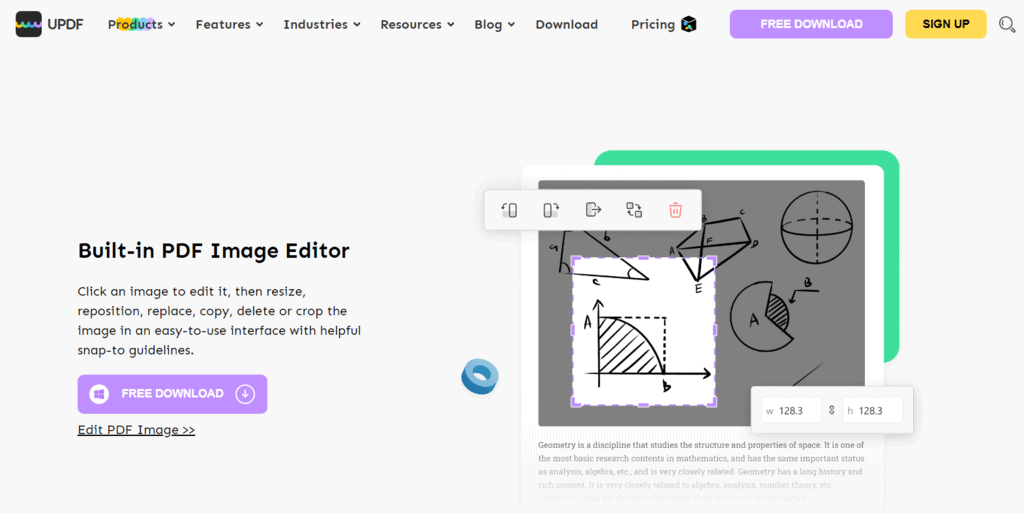 This tool allows you to edit any elements of your PDF document. You can add or delete text and edit the font, color, and size. There's also an option to add, crop, rotate, replace, extract, or delete images. Even entire pages can be cropped.  If you need to edit scanned PDFs or image-based PDFs, you can run OCR on the scanned portions to turn them into searchable and editable PDFs. After that, you can change the text within the document. The OCR technology recognizes over 30 languages, such as Belarusian, Chinese, Croatian, Dutch, English, French, German, Italian, etc.
In addition to all of this, open and permission passwords can also be added to restrict access to the PDF. You can convert any PDF to Word, Excel, PowerPoint, Image, HTML, Text, CSV, XML, PDF/A, and many other formats with OCR without losing formats. UPDF lets you quickly delete, rearrange, rotate, insert, split, crop, extract, and replace pages or flatten your PDF file.
The tool will allow you to highlight, underline, and strike out text and add shapes, boxes, sticky notes, stamps, and stickers. Signing your PDF is possible with a trackpad, mouse, or keyboard. UPDF for iOS is a fully featured file manager app that enables every file management activity from your iPhone or iPad, including scanning to PDF, reading and viewing most document formats, searching, copying and pasting, deleting, renaming, compressing, and decompressing files.
Pricing
The plan offer provides you with lifetime access to UPDF, all plan updates, and a 60-day money-back guarantee. The Single plan costs $39.99 for a one-time purchase. It comes with the following features: edit the text in PDFs, edit images in PDFs, add or edit links, convert PDF to Word, Excel, PowerPoint, Images, HTML, XML, PDF/A, Text, and CSV with OCR technology, annotate PDFs with highlights, underline, stamps, stickers, etc., organize PDF pages, protect PDFs, share via link or through email, and view PDFs across all devices with dark mode.
Conclusion
If you are looking for a competent and great alternative to PDF Expert, then UPDF is a great choice. With the features and functionality offered by this plan, it is a great option either way. UPDF provides an all-in-one PDF solution for individuals and enterprises.