In an increasing number of tech-heavy and tech-reliant societies, we've heard innumerable horror stories about people having their personal information stolen, consisting of credit cards, bank account info, and so on. Since then, we've become hyper-aware of all of the hackers and virtual criminals out there, as their intention to steal our personal information, might irrevocably damage someone's life.
That's why people need insurance that the sites they purchase from or visit are safe, and such problems will never occur – an SSL certificate is a perfect way to do that. An SSL (Secure Sockets Layer) certificate is required for every online transaction between a consumer and a web server.
Luckily, WordPress has supplied the framework for your web page's safety by offering a load of SSL plugins. When you use these WordPress SSL plugins, your site becomes trusted by its users, and Google gives it a higher rating than insecure websites. This, in turn, leads to more organic traffic. In this article, we'll talk about the best of the best.
1. WP Force SSL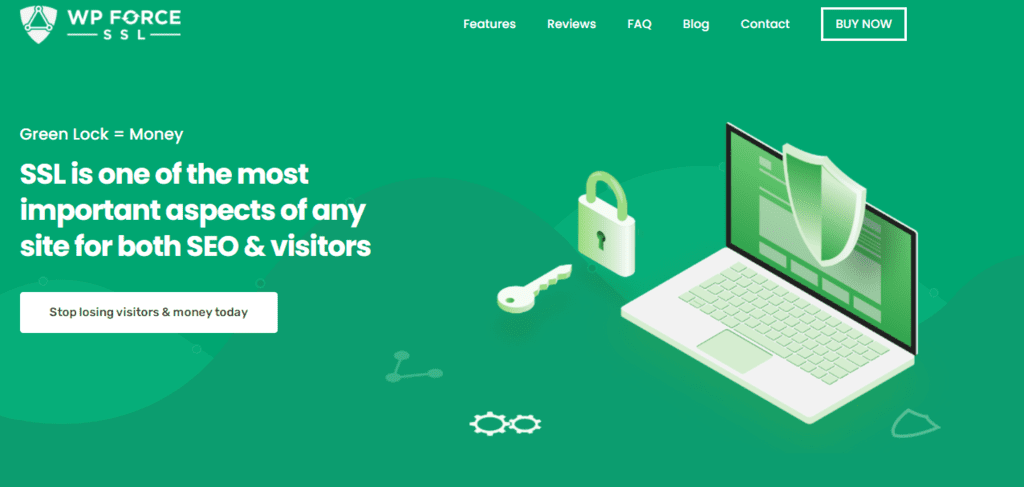 WP Force SSL includes all the tools and settings your heart could desire as far SSL certificates are concerned, and it works with every other WordPress theme or plugin, so there's no need to stress. WP Force SSL is a plugin that adds SSL safety and HTTPS conversion to your WordPress website. The only thing you have to do is enable a few options on your dashboard, and it's ready to go.
The Content Scanner is where this plugin shows its true power, as it helps you perform a task you couldn't don't manually do on a long-standing website. It scans every page of your website for mixed content errors, and those are silent SEO ranking killers. This plugin also offers real-time SSL monitoring that scans the site for over 50 possible errors, as well as notifies you when the certificate needs to be renewed.
Most notable features:
An SSL certificate can be generated at no cost. With just a few clicks, you can get a valid, free certificate. There is no need to pay any additional fees.
Manage all of your licenses, brands, and sites in one location with a centralized dashboard. You'll always know who and where your licenses are being used.
Full-blown rebranding with no code. To create a new brand, simply change the plugin's name and logo on the dashboard. To wow your clients, have a branded plugin that suits your brand.
2. Really Simple SSL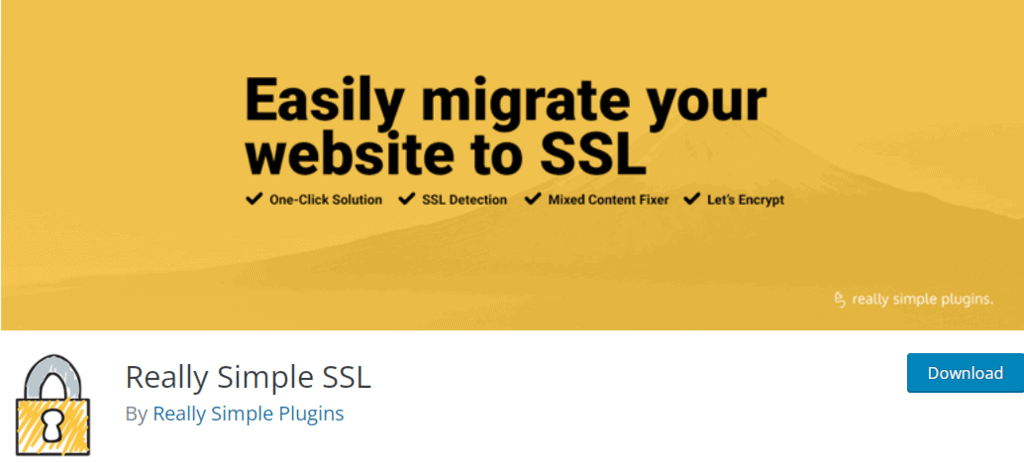 The Really Simple SSL plugin is our second choice. This plugin can automatically configure your website to apply HTTPS. Furthermore, all inbound requests can be routed through HTTPS. Unfortunately, the options are limited in the free version. All it takes is one click, and your website will be safe and secured.
3. Easy HTTPS Redirection (SSL)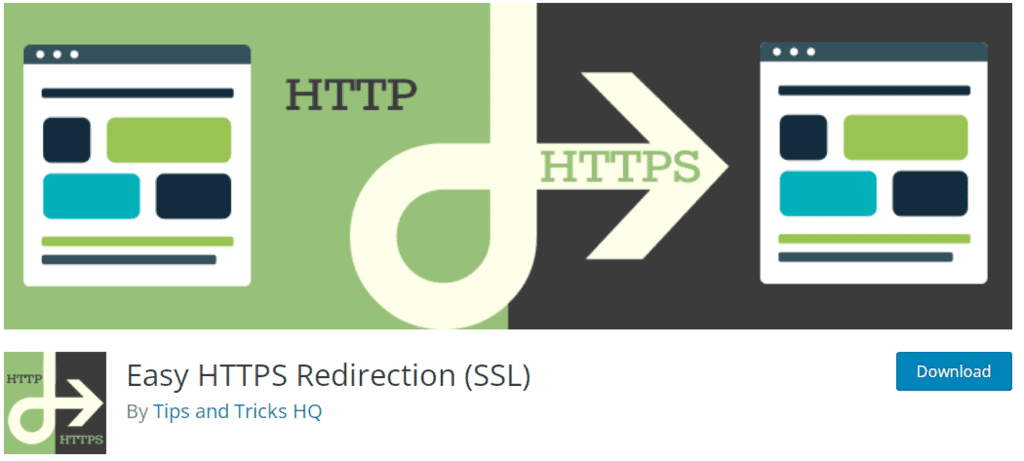 To use the HTTPS Redirection plugin, you will need to have an SSL Certificate on your website and verify that HTTPS is working properly. This plugin will allow you to install an automated redirect from a normal HTTP URL to HTTPS. You can choose to redirect all of your website's pages to the HTTPS version, or only those you handpick.
If you start using an SSL right after launching your website all your static files will already be incorporated with HTTPS URLs. However, if you haven't been using SSL from the start, you may need to replace the static documents created before the SSL certificate was installed.
4.  SSL Insecure Content Fixer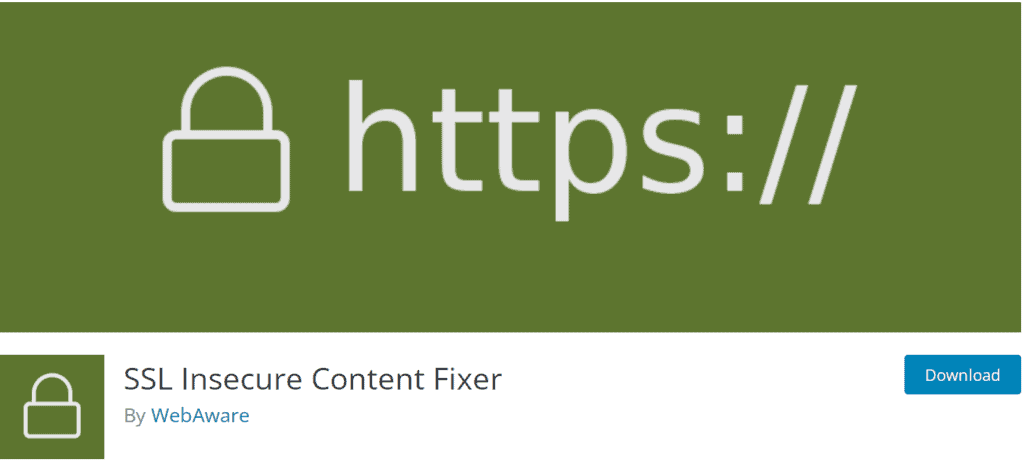 This plugin does exactly what its name implies: it cleans away any risky HTTPS content and combines content material warnings on your internet site. This plugin can effortlessly resolve most of the insecure content warnings on your WordPress website. If the SSL Insecure Content Fixer plugin is unable to fix everything, some simple strategies can be used to remedy what wasn't fixed.
This plugin will run by default, but you can change up the setting to make it better suited to your site overall. In addition, you're no longer confined to English with the SSL Insecure Content Fixer as it's geared up to be translated into more than ten languages.
6.  One Click SSL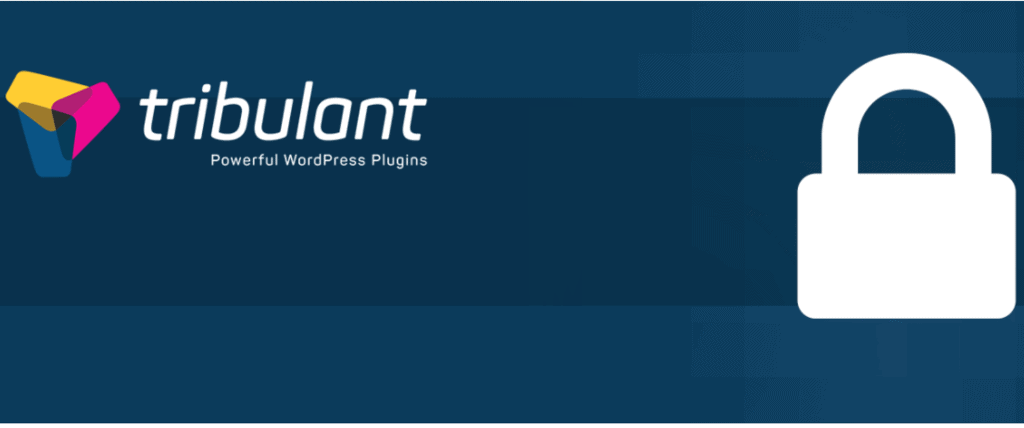 The One Click SSL plugin is easy to use, allowing you to set up an SSL certificate with just one click. This plugin works by way of forwarding non-SSL pages to SSL and ensuring that any resources on your SSL pages are loaded over SSL properly.
The One Click SSL plugin comes with a simple setup wizard after it has been activated. Before allowing the SSL to be enabled, the setup wizard will verify if SSL is supported at the hosting or server. It also guarantees that the website can be accessed even if an SSL is not available.
Final Thoughts
In present-day technologically integrated culture, having a secure website is critical. And an SSL plugin is crucial to having a secure site people trust.  It's especially important to use SSL and redirect pages to an HTTPS secure URL if you're operating with customer data. As always, we introduced you to a few first-class plugins of this sort. We urge you to research and to try to check out as many as you can, in the best case all of them! But, if you want our advice, this time our top pick would be WP Force SSL.