The second page of Google search is the place where almost none ever goes, so if you want to get more visitors, be sure your site appears on the first page. This may be a challenging task as what is shown as the top result is dictated by many different factors. There is a difference between organic and paid methods, which means there are different forms and tools that can be used depending on your marketing strategy.
SEM stands for Search Engine Marketing, the strategy that helps your website be visible in the search results and is very popular in the digital marketing industry. Often, digital marketing is referred to as both organic and paid advertising, but lately, it is almost exclusively reserved for paid social advertising. In today's article, we will present a few SEM tools that can be very useful in running such a complex marketing campaign.
But before you decide to start utilizing SEM tools, you'll have to ensure your site is up to the task. There's no better way to give it a bit of a facelift and speed boost than by using WPMU DEV. WPMU DEV's all-in-one WordPress platform combines multiple tools and licenses into one. It makes it easy for anyone to create and manage a website. Get 20% off any of their plans.
1. Semrush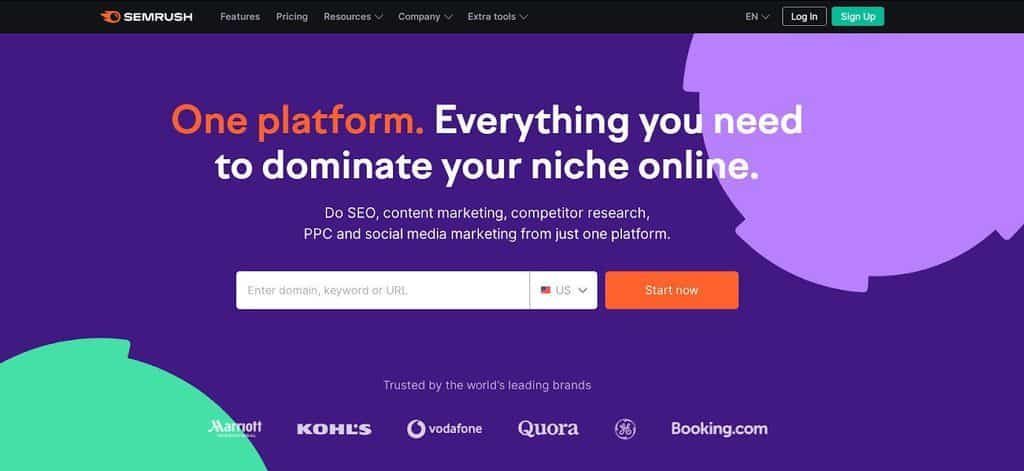 Semrush is one of the most popular tools and there is almost no list where it is left out. This tool provides very useful insights so advertisers can create a base that meets the needs of their SEM account.
The highlights of the tool are the ability to perform competitive research and keyword research. Competitive research can be simply conducted via the domain analytics tool. When using this feature advertisers can look at the bigger picture of any domain. From this, it is possible to gain deep insights into your rivals, search or paid traffic, backlinks, landing pages, and more.
The keyword analytics tool sees any keyword's volume, intent, competition level, number of results, and more. Other important features are rank tracking and backlink analytics. The price, however, can be a negative to some as it varies from $99.95/month to $399.95/month.
2. OptMyzr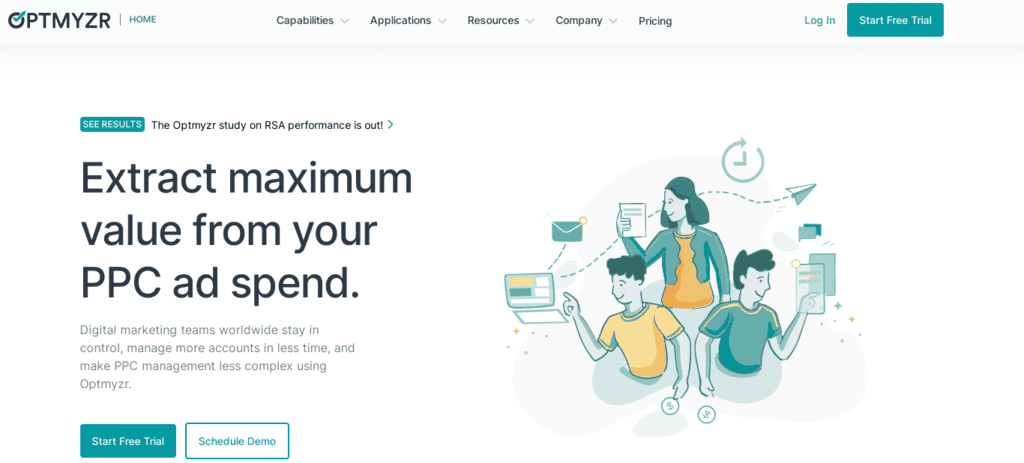 This is, also, one of the tools that can't be missed in this article. OptMyzr is a comprehensive SEM tool with many possibilities for optimization. Forget about tedious and complex reports, this tool saves you time.  The tool allows you to create and share your strategies with a team.
In addition, there is a dashboard with detailed team activities that helps you to track the marketing campaign's progress. The features such as instant reports, a quality score tracker, manual and automated bidding, custom digital marketing workflow and others, are all important features for you can use instantly, saving your precious time.
Optmyzr is available in different price packages. The PRO package costs $499 per month and PRO+ stands at a firm $799 per month. Of course, you can contact the company for a custom Enterprise package whose price will depend on your specific requirements.
3. Supermetrics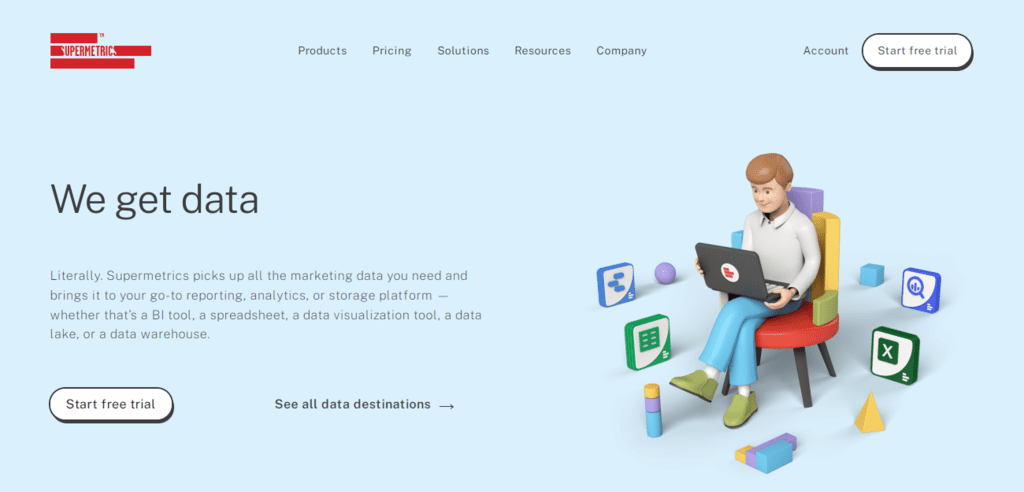 Supermetrics is a SEM tool that provides detailed insights into your digital marketing campaign. This is a data-gathering tool and information gained by using it can help optimize the campaign.
It makes it easier to update and prepare reports for the clients very quickly. With this feature available you have more time to analyze data, insights and implement the strategy.
The key feature that makes this tool different from others is its ability to integrate with other apps. With Supermetrics you can have insights of a client's performance across all channels like Facebook, Google Analytics, Google Sheets, and Google Data Studio, Linkedin, Twitter or Bing, or AdWords.
The price of Supermetrics depends on the app you want to integrate. For example, the price of integration with Google Sheets starts at $99 per month. Anyhow, the price range usually varies from $19 to $190 per month.
4. Opteo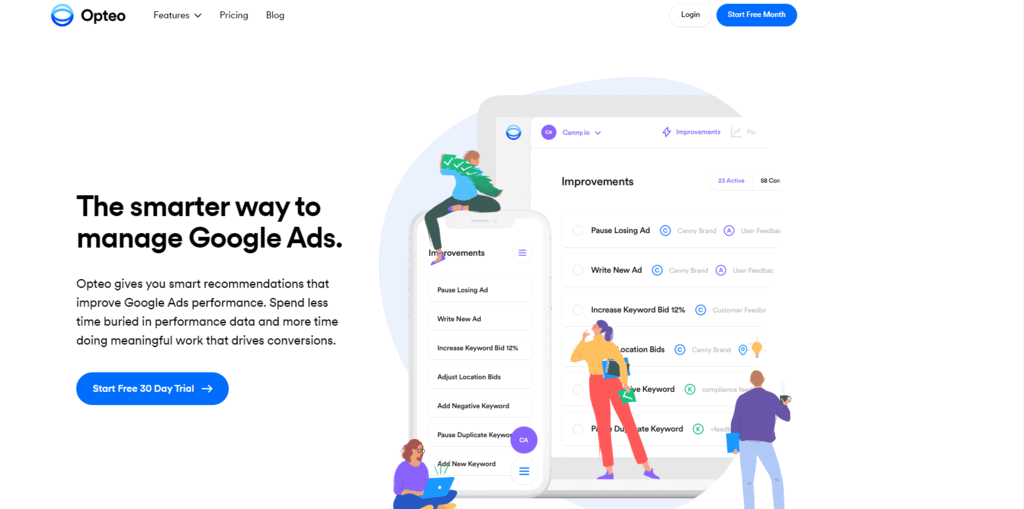 If you struggle with the overwhelming amount of data in Google Ads, Opteo is the right tool for you. With this tool businesses are allowed to link their Google Ads account in order to monitor performance and suggest improvements for statistically significant patterns.
Some of the features are the ability to manage keywords, improve ad creative, monitor performance, manage budgets, get Google Ads reports, and others. Opteo can even be integrated with Slack so you can get regular updates.
It doesn't matter if you're running Google Ads for business or you work at an agency, Opteo meets your plans and suits your needs. From a basic package to an enterprise package the price range is from $99 to $799 per month.
Final Thoughts
To conclude, every SEM tool will help your workflow. However, it depends on what you need from each tool. For instance, Supermetrics and Optymyzr have advanced features for digital marketing optimization and this makes them perfect for professionals and digital advertising agencies. On other hand, Semrush is a great tool that provides basic features perfect for small businesses, social media, and content creation.
So, do make sure you did your research before you make a decision on the tool you and your team will use in their day-to-day. No matter what you decide, you will save time and improve campaigns by getting more done. It's a win-win situation.