While in recent years, various social media has grown unbelievably, none actually managed to topple the behemoth that is Facebook. Its user base grows steadily with each passing year, especially now that it is investing in mass internalization in some of the most populous countries on the planet. With its current user base of over 2,8 billion people, Facebook became one of the best places to advertise, promote, and sell content online.
But, just like any other online marketplace, Facebook can be quite volatile to new users if they don't invest properly in good marketing tools or banner design. That's where this article comes in, as it will present some of the best Facebook marketing tools which are currently on offer that will help you make your posts and pages rise above your competition.
1. Facebook Audience Insights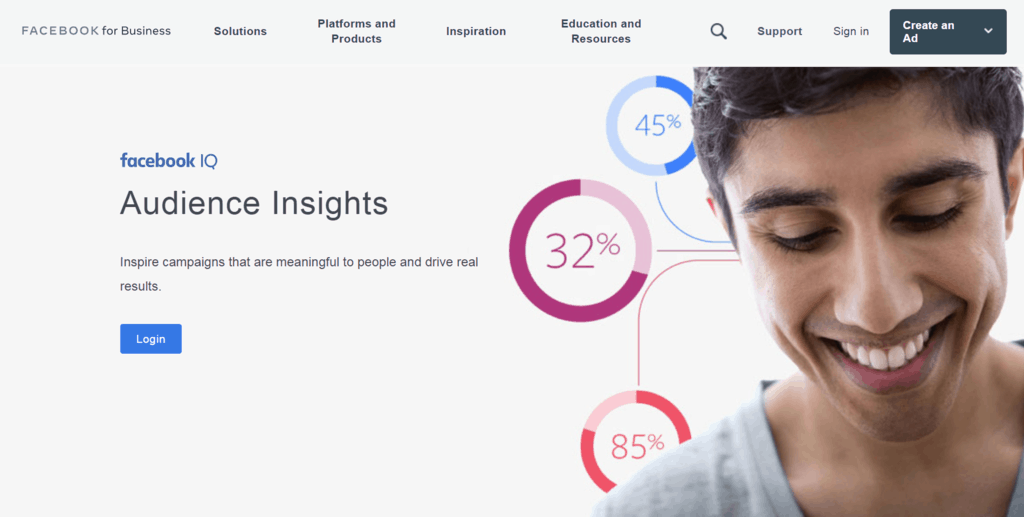 Before we start with more complex third-party tools, let's review what Facebook itself has to offer. Facebook Audience Insights provides you with all the necessary statistical data about your viewers so that you may optimize your marketing as much as possible.
And considering it's free for Facebook Business users, whose member you definitely should be if you intend to manage your Facebook page seriously, there really isn't a reason to not get it.
While it might be a bit difficult to use, especially for new users, it's probably the only way for you to learn some statistics, so it's definitely worth putting in the time to learn it. With Facebook Audience Insights, you'll be able to learn who's your most frequent visitor and what ideas and tags they like the most.
2. ShortStack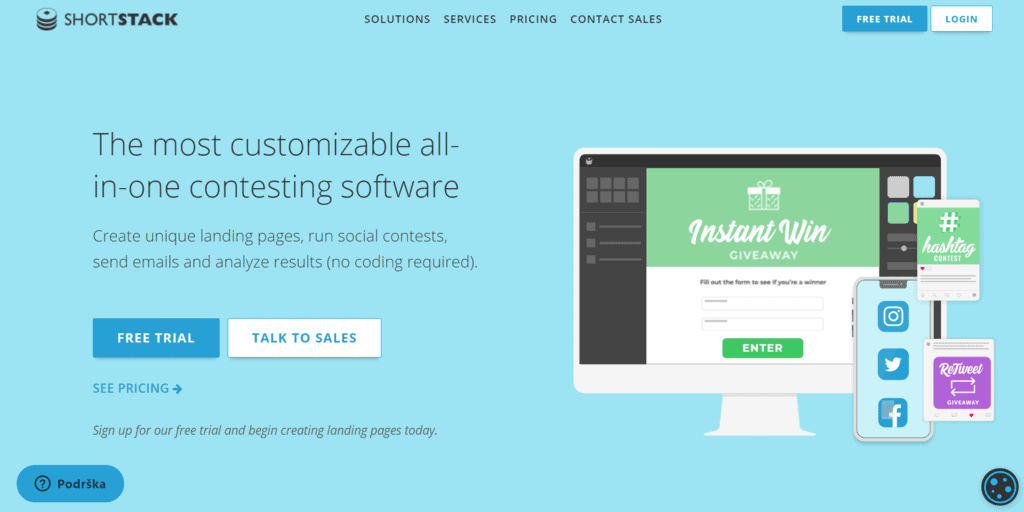 Now that you know who's frequenting your page, it's time to give them a reason to stay. With ShortStack, you'll be able to quickly create contests, such as giveaways that will keep your audience engaged. Giveaways are probably one of the best ways for a community to grow and simultaneously keep the engagement levels high.
As giveaways tend to promote sharing posts from your page onto people's front page, your page will naturally grow over time since people love to enter a contest for a chance at free stuff. And with ShortStack, you'll be able to set special parameters that suit your needs, and at the same time, ShortStack will provide you with simple forms so that your followers needn't fuss about complicated sharing and liking tasks.
3. Facebook Page Barometer by Agorapulse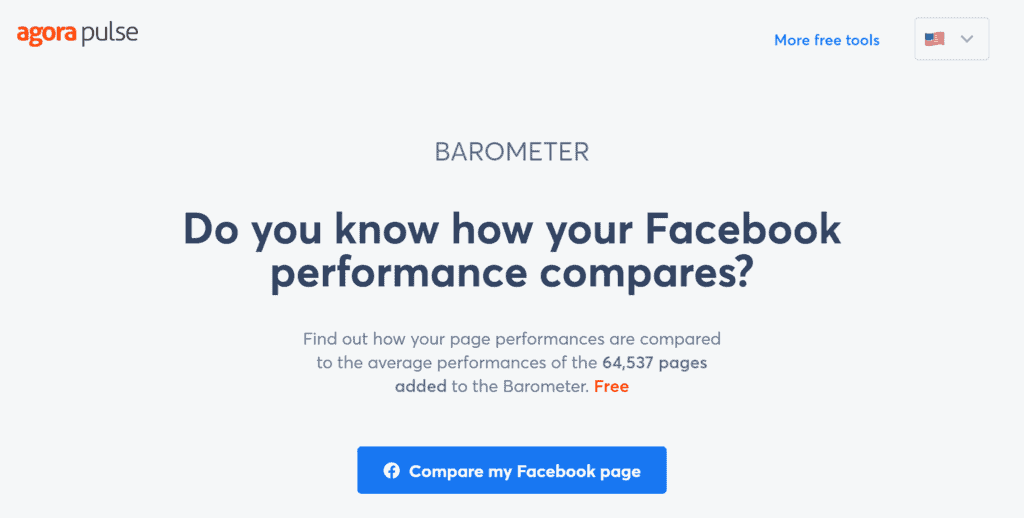 While Facebook Audience Insights deals with your own followers, Barometer by Agorapulse is a tool that focuses on your page as a whole. It provides you with valuable information about how well your page is doing, how high the overall engagement of your followers is, and even how viral your page is becoming.
It can also provide you with the comparisons between your page and your rival pages so that you can monitor your competition in real-time. And considering it's also a free tool, why not get it for your growing marketing arsenal so you can be ready to squash your competition to dust.
4. SocialOomph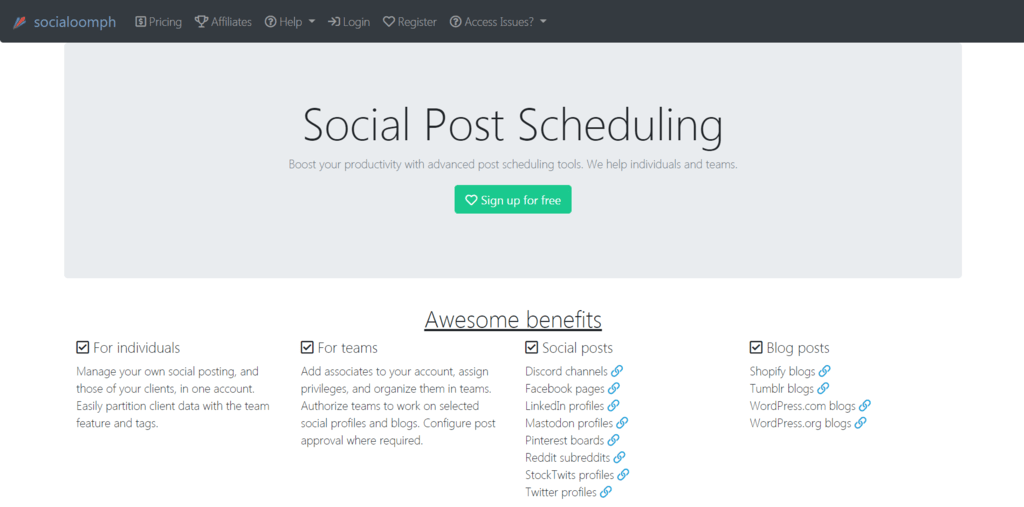 Running a Facebook page/market can be a tough job, especially if you're doing it by yourself. But, with SocialOomph and its social post scheduling, you can relax a bit and focus on more important tasks. You can set up SocialOomph to send out posts across various groups to promote your page or product at regular intervals, create post queues so that you can get in front of your work orders.
There's even an option to create self-destructing posts, which are especially useful when you often update your followers with your work and want to avoid your followers seeing outdated posts.
With its integrated support for webhooks, you'll be able to also promote your content from other platforms. And as SocialOomph has a post-flood control system, your automated post queues won't be caught in spam filters or annoy your followers with repeated posts.
5. Fanpage Karma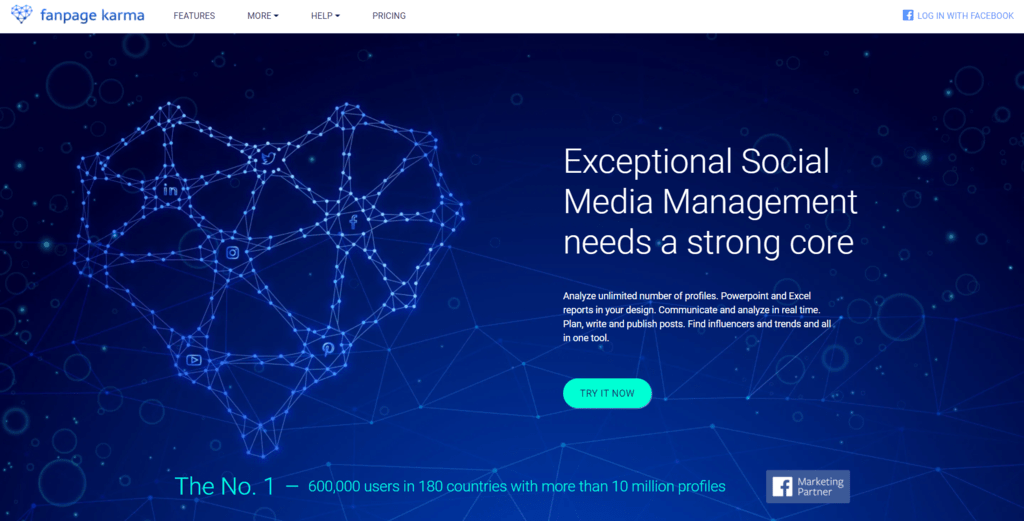 If you prefer tools with a bit more multifunctionality, Fanpage Karma's got you covered. You can use it on multiple platforms to analyze and manage your communities. Fanpage Karma also offers an editorial calendar from which you can set up automatic post publishing as well as a community tab from which your team can manage your page.
With its central overview interface, you'll be able to keep track of all your posts across multiple Facebook groups. By having such a unified overview, you'll be able to see how well your posts are doing in real-time and how they rank up among each other.
6. Outgrow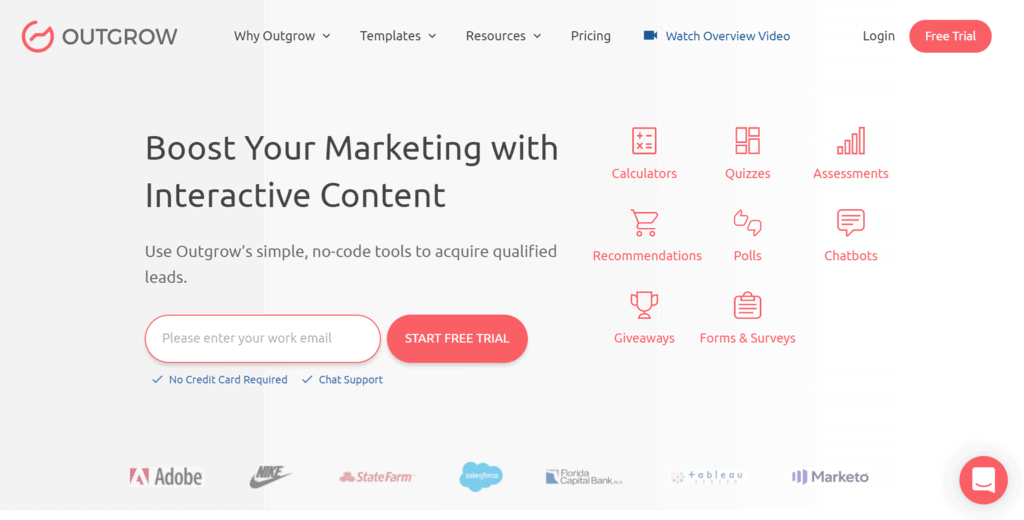 As previously concluded, the best way to grow your page is through follower engagement. That's why using Outgrow is perfect, since Outgrow enables you to make interactive content. You can make polls, quizzes, calculators, chatbots, surveys, giveaways, and recommendations for your followers to engage with on your page.
And it doesn't require you to know any coding to build the contents, so anyone can use it. With its intelligent analytics integration, you'll be able to provide your followers with what interests them. You can even automatically personalize chatbots so that followers can have a lovely time interacting with your services.
7. Qwaya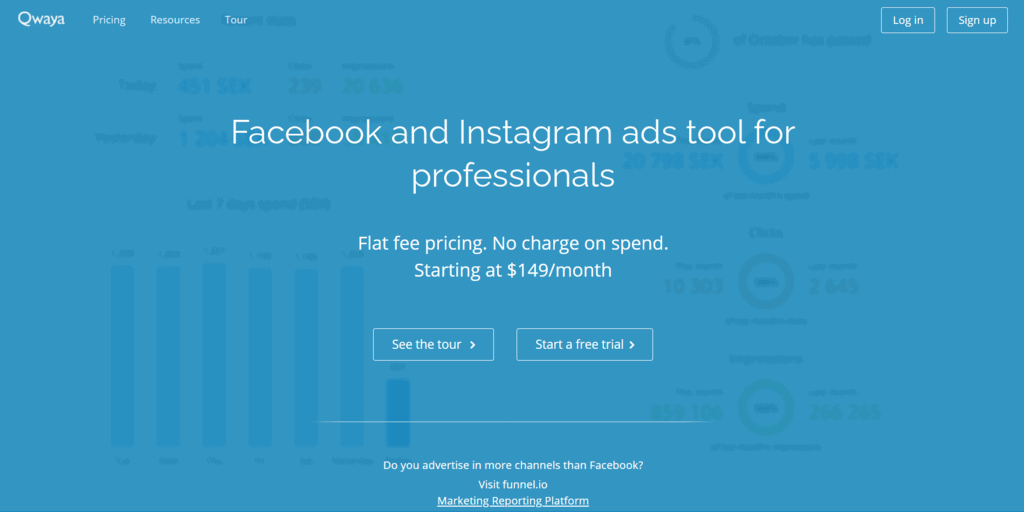 Sometimes for a Facebook page to succeed, you need to utilize ads. There's just no way around it. And when that's the case, why not utilize Qwaya. Qwaya offers a simple and straightforward creator to organize when and where to promote your content. You can even set up multiple ads that rotate in your post schedule so that you can provide some variety in content.
Qwaya also allows for multi-user work arrangements so that you can collaborate with your teams and have a coordinated advertisement effort. And to prevent content overflow, you can make specific rules that can pause ads and campaigns when a specific target or date is set. To facilitate easier data processing, Qwaya data can be exported into Excel formats, as well as cloud-based folders for easier organization.
Conclusion
All in all, while some may think that Facebook is old and a thing of the past, they couldn't be more wrong. Mainly due to its sheer size, Facebook is still a crucial place for online promotion, and these tools will help your page rise above your competition and thrive.