You can go about collecting leads in many different ways. The end goal is to collect meaningful and quality leads that will help you grow your business, reach different audiences, improve your ranking, and so on. However successful you think your business is, you should never turn down an opportunity to grow even more. One interesting and fun way of going about collecting leads is creating viral contests.
Of course, you want to be smooth with it and offer something that will seem appealing to the audience. When creating contests, you need to have your best interest in mind. Don't create generic giveaways, such as giving away a free iPhone. Try doing something more specific to your brand and your business.
If your giveaway gets a thousand entries, you don't know how many of them can actually turn into a meaningful lead for you since most people probably signed up just to get a chance to win a free iPhone. If you decide to give away a service that you offer or your own product, you will end up with more people who actually want what you are offering.
Next, if you want to collect even more leads and new customers, you could adopt the principle, Everyone is a winner! This means that even if they didn't win the giveaway's first prize, you could somehow compensate them, which will also benefit you. So, for example, you could run a sale on your product or service, which will be valid only for those people who have entered the giveaway but lost.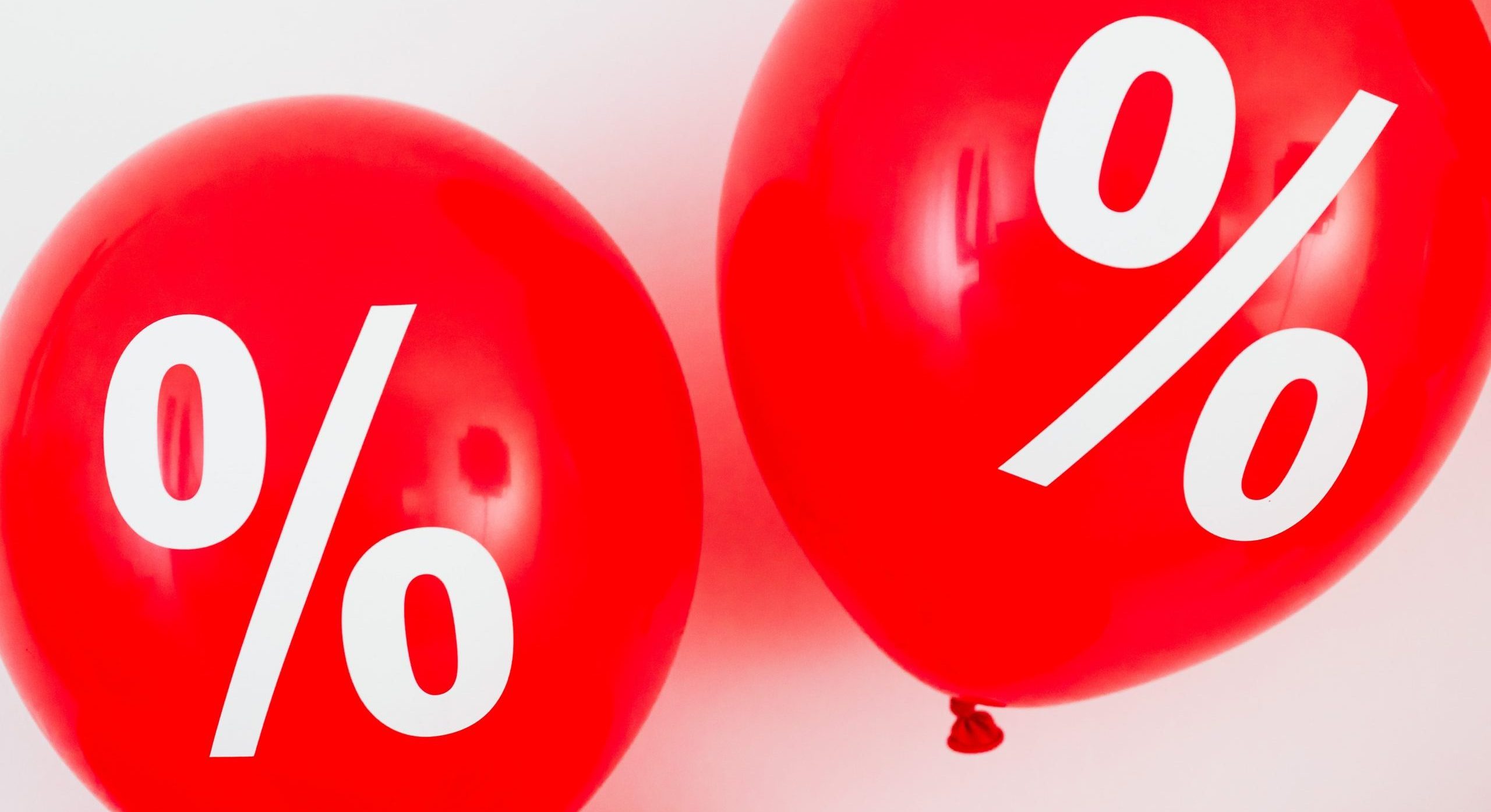 People who didn't win the first prize still feel like they won something, and you get an increase in sales. Doesn't that sound nice. Remember how I said that you should make your giveaway specific to your brand? Well, that still stands, but try to make your giveaways as simple as possible.
Nothing is worse than when you have to follow 50 people on Instagram just to get a chance to possibly win something. Make your content easy to enter and gather just some basic information you will need for future content.  I'm sure you already know, but let's repeat it one more time. Social media is taking over, which makes it a perfect place for your contest.
Allow your audience to share your contest and further motivate and reward them when they do it. It's a win-win situation. You can reach a larger audience, and they can get something in return. Aside from reaching potential customers and creating viral content, online marketing gives you the ability to gather information in real-time and achieve whatever you want.
In this article, I will present you with some tools that will help you create contests and collect meaningful leads.
1. Contest Domination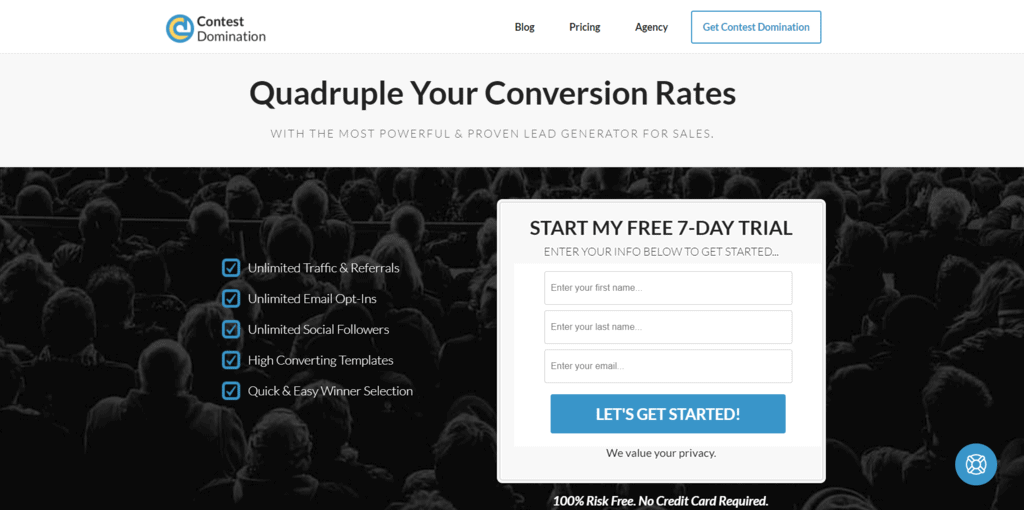 Contest Domination is the tool you want to have if you're looking to create, launch and manage viral contests. It provides you with a step-by-step wizard you can use to create contests in just a few minutes. Contest Domination is mobile responsive because we all use our phones to browse the Internet.
It offers high converting templates so you can worry less about your designs and focus more on the leads you will be generating. You don't need to have any coding knowledge, and you can easily translate your content so anyone in the world can understand you. Contest Domination is also more concerned with building your email list than your social media platform, which is better for you because you can be more diverse and spread out.
An interesting feature is the plug-and-play referral engine that rewards contestants when they refer their friends. You don't have to worry about somebody trying to trick the system because an advanced fraud protection system reduces even the most creative attempts.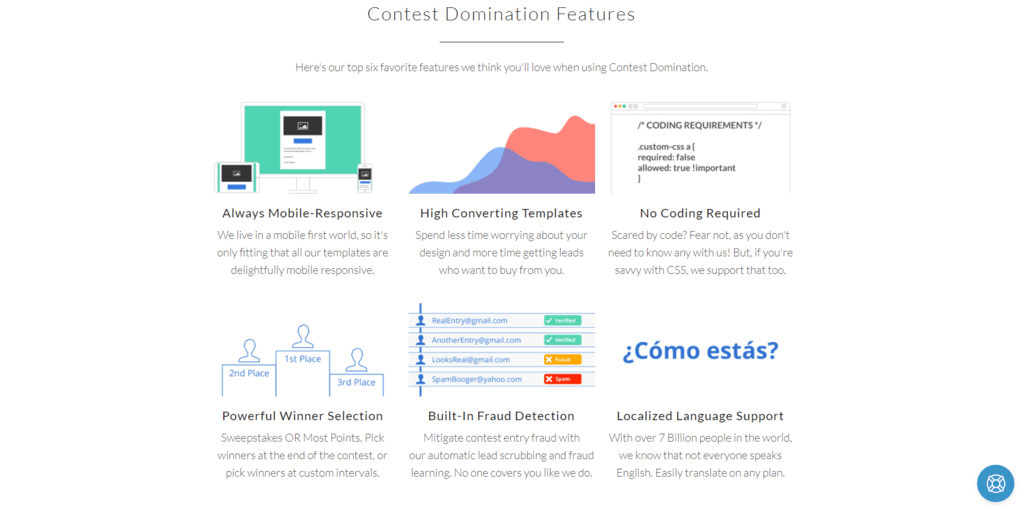 Like I mentioned, letting contestants share the contest with their friends on social media accounts can allow you to reach a larger audience. Contest Domination has link-in buttons to Facebook, Twitter, and LinkedIn, as well as a link that can be shared anywhere. If you want to share the contest on Twitter, but don't have a big audience, you can choose to be served with Twitter automation to get tons of followers.
But, the most important part to you is the winner and the people who were interested in your product.
When you select a winner from the "winner" tab of your contest, you will get a list of interested people. Making contests is the easiest way of collecting leads, simply sit back and watch how the contestants are connecting you to their networks.
2. Easypromos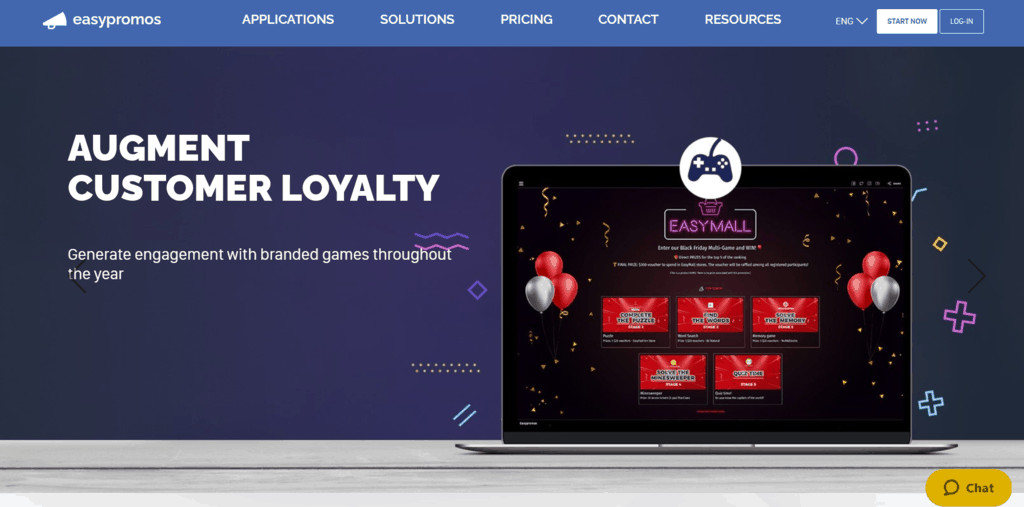 Easypromos offers 5 different application types, all of which will help you collect more leads and attract more potential customers. You can choose between giveaways, contests, games, quizzes, and coupons & codes. With Easypromos' interactive marketing tools, you can achieve all of your goals as a business, including data collection, customer loyalty, brand awareness, and product promotion.
Also, Easypromos provides you with 34 different applications such as an Instagram giveaway, Facebook giveaway, video contest, puzzle, and more. As you can see, this tool offers many fun options you can use to create viral marketing content.
It's mobile responsive, compatible with all devices, and has 30 predefined languages as well as multilingual promotions. You can use widgets to embed contest apps on both your website and blog, as well as analyze contest data and qualify leads. Don't worry about programming. It's not something you need. You can create your own designs and customize them as much as you want.
3. Woobox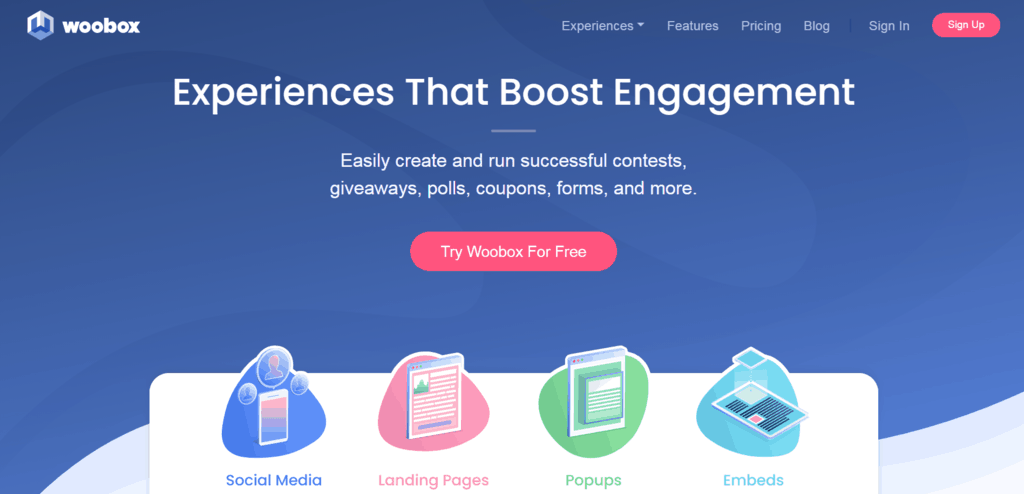 Woobox lets you create and run successful contests, giveaways, polls, coupons, and more. Woobox has you covered across all of your marketing channels. You can create giveaways on different social media platforms such as Instagram and Facebook, as well as different hashtag contests. By doing social media campaigns, you will increase engagement and incentivize participation.
You can create landing pages for forms, contests, quizzes, and more. It's a good way to collects leads, insights and reward your audience. Woobox provides you with pre-made templates. You just have to choose one that fits.
Also, you can easily manage the participants of your contests and pick random winners, approve submissions, and more.
You can build any campaign for free and run unlimited marketing campaigns on any plan. Automate your emails for coupons and instant win contests. Other features include key insights about your audience, campaign optimization, and pop-ups.
Final Thoughts
No matter how successful your business is, it doesn't hurt to grow it, even more, collect new meaningful leads and reach new audiences. One way you can get new leads is by creating contests. By creating a relevant contest to your brand and industry, you can see who is really interested in your product and who can become a new customer.
You can use the tools mentioned to create viral contests and giveaways, which will benefit your business and increase your sales, as well as broaden your reach.