You've probably noticed that it takes a lot of time to talk to potential customers, but the solution to this problem is simpler than you think. All it takes is a chatbot. A chatbot offers you the ability to have conversations with users without being present. Its wide range of information allows you to improve communication with customers, generate higher sales, and reduce customer support costs.
Chatbots have been available on the market for a long time; they just haven't been noticed enough. But the tides seem to be changing, and that's why we will present you with a list of the five best platforms and their capabilities.
MobileMonkey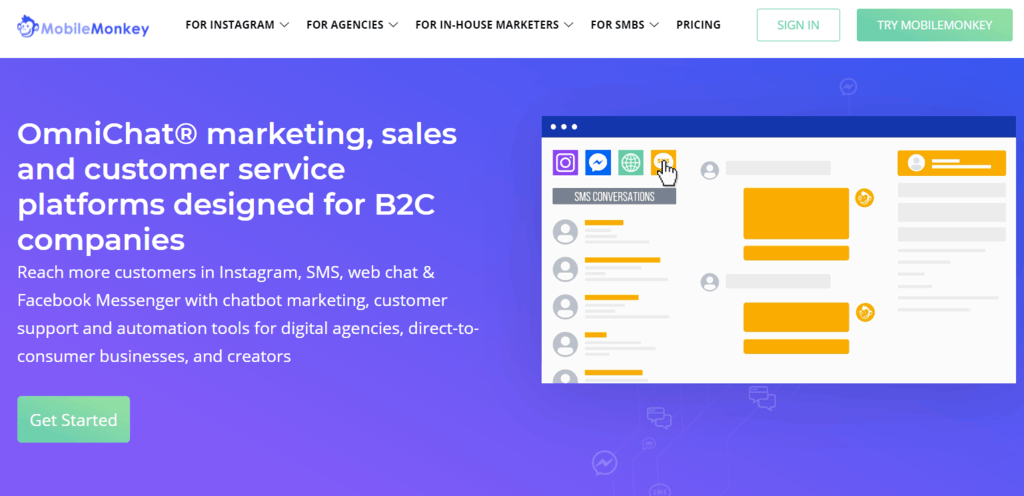 This platform is called MobileMonkey, and it can create multiple platforms that will save a lot of time. You can use the content you want to see on Instagram, Facebook, or a personal website. It contains pre-created templates for e-commerce, food business, or customer support. Chatbots are very simple and can be integrated with the Pay Pal application.
You can save and reuse previously created chatbots in response to similar inquiries from new customers. The free version contains an unlimited number of contacts with a limited number of options, while the paid versions offer more options.
Aivo
One of the best chatbot platforms featuring an AI drive is Aivo. It offers the ability to communicate with your customers using text or voice, all in real-time. The user does not require any pre-coding, it supports over 30 different languages, and the use of emoticons. AgentBot is remarkable for its customization flexibility according to the channel in which it is set to work. Aivo can be integrated with third-party platforms such as Zapier, Live, or Zendesk.
Botsify

Botsify is another platform that offers chatbot building with a simple interface. It is intended for use as a chatbot platform for Facebook but can also be integrated with other applications, such as WhatsApp or SMS. It includes a live chat option, where you can connect a human agent if need be. It has pre-built templates designed for hospitals or hotels. It contains "entities" that have an identification function. The basic version is free, and there is a paid version that costs $40 per month.
Microsoft Bot Framework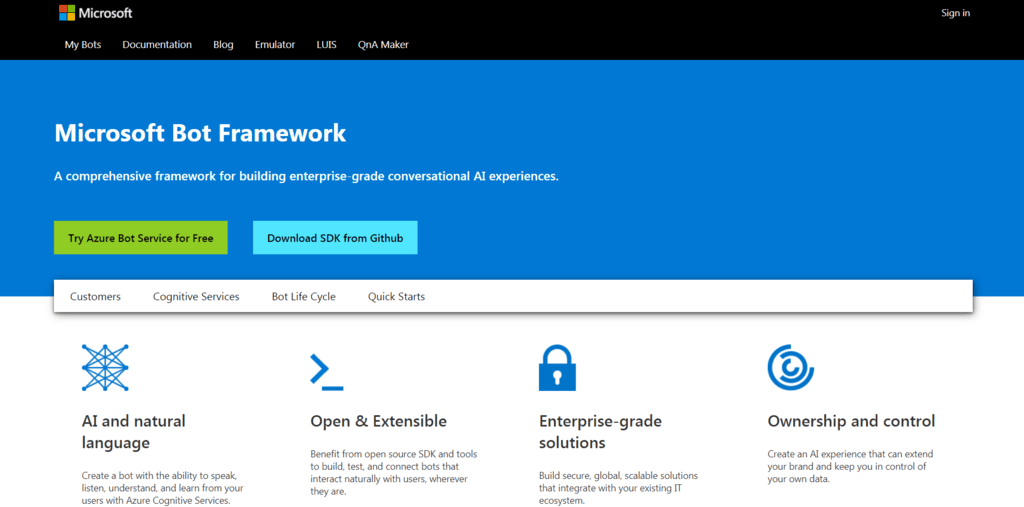 Microsoft Bot Framework is a platform that offers the creation of chatbots and their integration with the entire technological system. You can connect to Slack, Skype, Messenger, a website, or any other application. Their chatbots are very powerful with the ability to give intelligent recommendations and translate or recognize users by images. It was designed to help exclusively in the banking, travel, or entertainment sectors.
Amazon Lex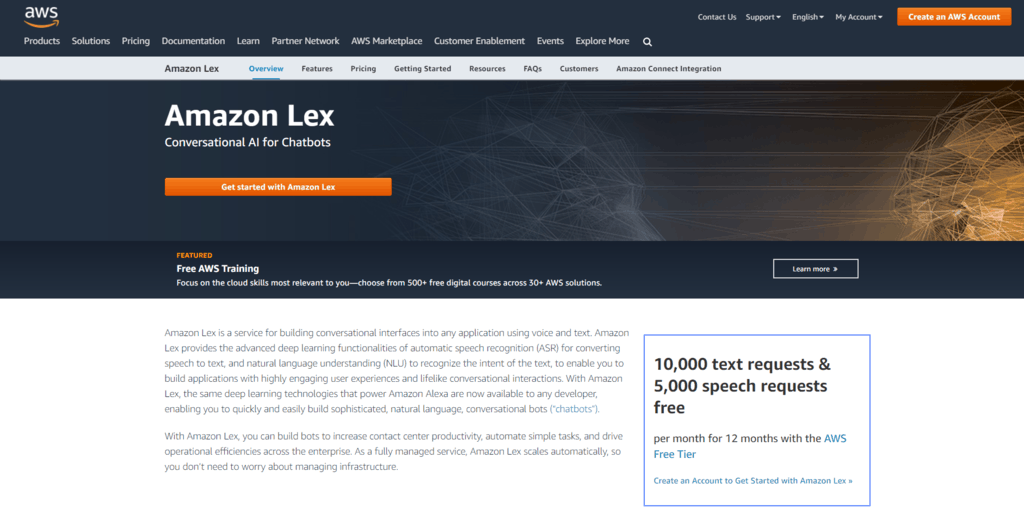 In the end, we decided to mention Amazon Lex as one of the best chatbots created by the great leadership giant Amazon. The technology used within this platform is based on the use of voice and text capabilities. Lex bots work to perform default actions. They provide advanced automatic speech recognition functions that are later converted to text with further understanding of natural language.
With Lex bots, you will increase the productivity of the contact center with task automation and increased work efficiency. Available integrations are possible with Facebook Messenger, Twilio SMS, and Slack, which further contribute to the flexibility of your bot.
Conclusion
Chatbots are the future of customer support and don't seem to be going anywhere any time soon. There are many benefits offered by such solutions, from reducing time loss to providing adequate real-time support. The ideal chatbot will save you valuable time and money while ensuring better results.