The term "payment gateway system" refers to a platform that is used to authorize real-time online financial transactions. As a result, it is an integrated software solution that automates the charging process for items or services between the consumer (customer), the webshop (store), and the bank. The payment gateway accepts credit card information and passes it to the bank, which subsequently authorizes or denies the transaction.
The payment gateway system informs the payer and the bank or card company whether the transaction has been approved or rejected. In short, when it comes to online payment, the payment gateway serves the same function as POS systems in physical stores, i.e., it acts as a middleman between the seller and the bank to facilitate secure payment.
But in order to implement a new payment gateway, you'll first need a great site. WPMU DEV's all-in-one WordPress platform combines multiple tools and licenses into one – allowing you to save money and streamline your development workflow. Get 20% off any of their plans.
1. PayPal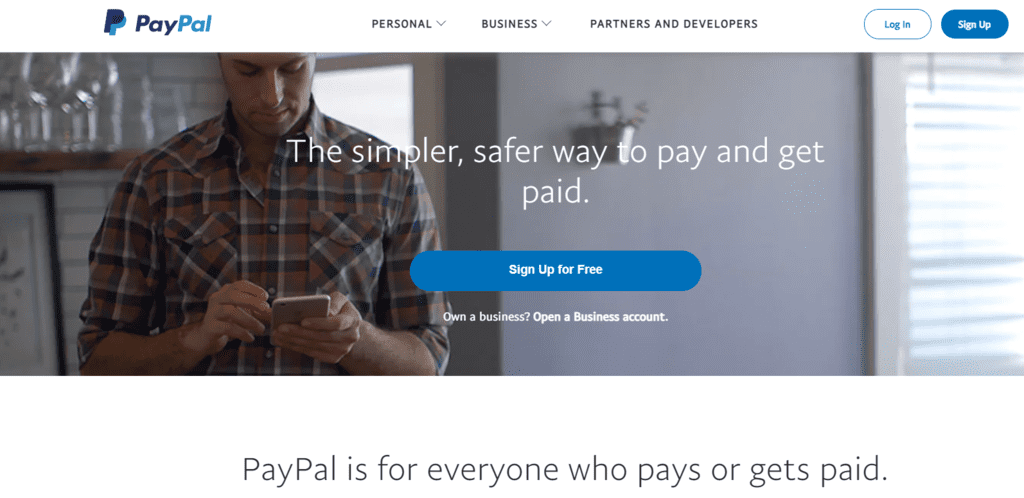 A PayPal account can be compared to a savings or current account, but what makes it different is that it is specifically designed for online transactions. When users want to access PayPal, they must first open a PayPal account. I can also use a personal account for a PayPal account because there is no fee associated with sending and receiving money. Users can later upgrade their account with a Premier or Business account.
On the other hand, most people wonder if PayPal is secure enough and if they can entrust their credit card number to such a service. The answer would be, PayPal is a truly secure service. Namely, PayPal uses SSL technology to make its users' data secure. In addition, when you send money to the seller, he does not receive financial information such as credit card number or bank account number. The great thing is that PayPal records emails between the buyer and the seller, so there is confirmation for all transactions and funds transfers.
2. 2CheckOut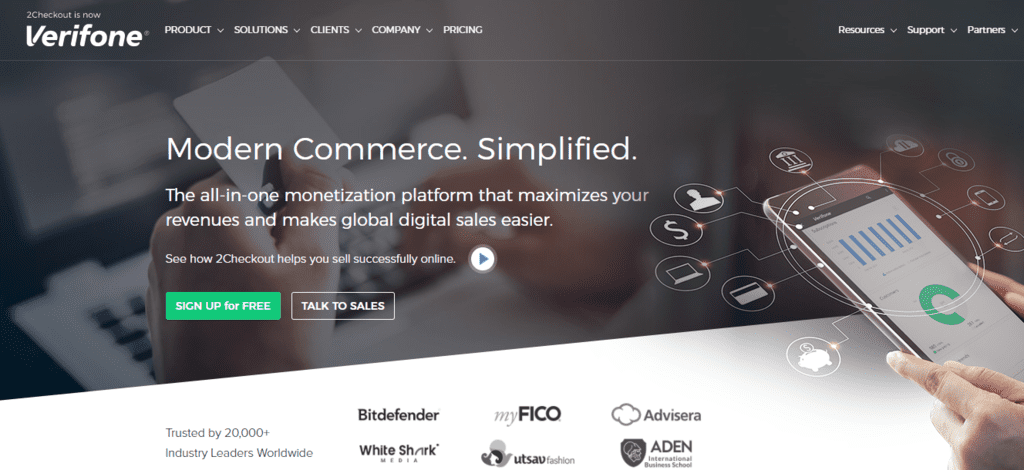 2CheckOut is another prominent payment gateway system that is distinguished by its availability in multiple languages, responsive design, and incredibly high transaction security. This network accepts payments in 87 different currencies, and the most well-known card brands are MasterCard, American Express, Diners Club, and Visa. There are no setup fees or monthly usage expenses.
With a commission of 2.4 percent + 30 percent each transaction, this online payment method is one of the most cost-effective payment gateway solutions, alongside PayPal. 2CheckOut has the option of keeping this investment for as long as it sees fit. According to the company's Merchant Agreement, these payments are typically held for up to 180 days.
3. Venmo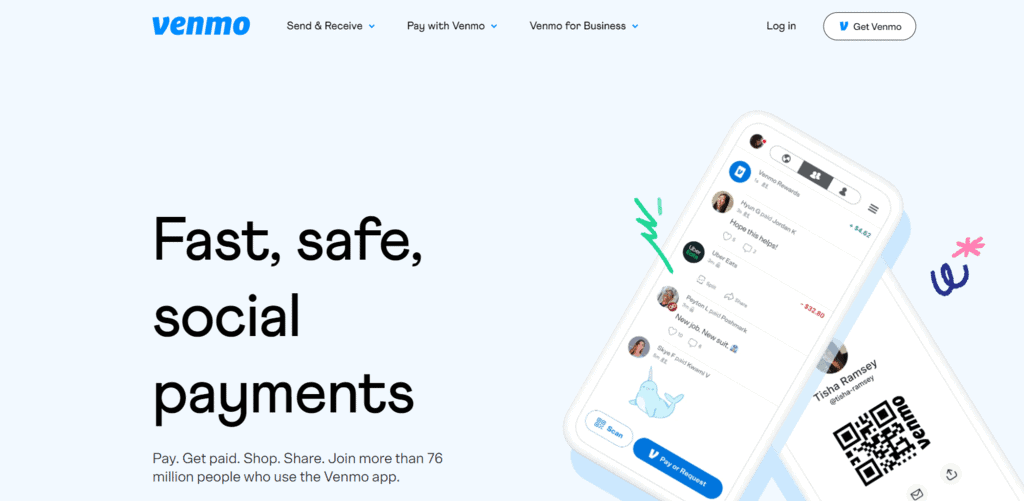 Venmo is a mobile payment service that lets two or more people send money to each other through a smartphone app. Since 2013, Venmo has been owned by PayPal. The service is perfect for sending little sums of money for a shared dinner or Uber ride, paying a fee, sending a birthday present, and other similar activities. It is also great if you own a startup. Venmo is a terrific way to transfer funds for a variety of reasons because it does not charge a fee for most transactions.
Transferring money to your bank account is a free service. It takes 1-3 business days for the funds to appear in your account. Transfers from bank accounts and debit cards are also possible with current transfers. As the name implies, these transfers are instantaneous, allowing you access to funds in a matter of seconds. Venmo charges 1%, or at least $0.25, for this service.
4. WePay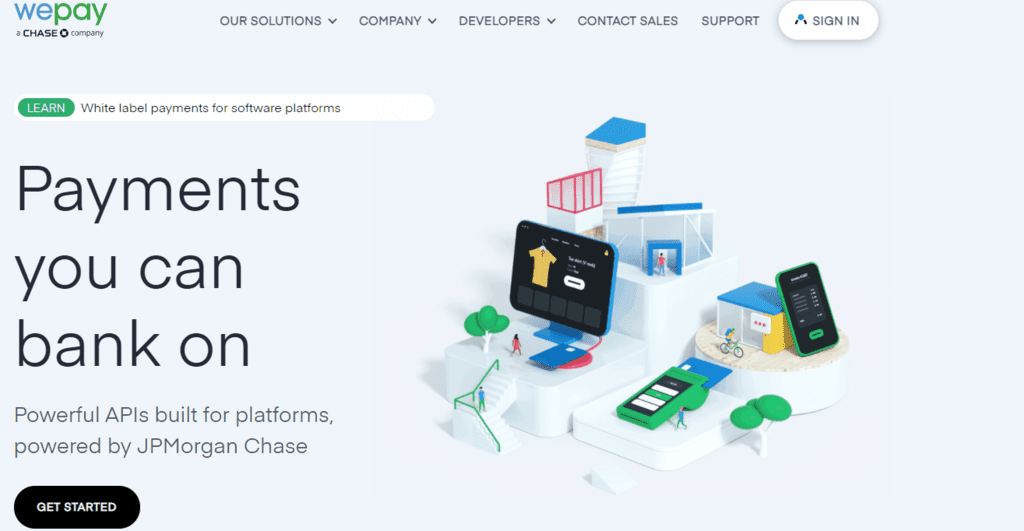 WePay allows real-time credit and debit card payments, as well as a high level of security and pre-authorization with subsequent transaction collection. There is no charge for each transaction, making this option suited for organizations with bigger annual revenues, and paying a fixed amount rather than a percentage per transaction is more cost-effective.
WePay is a privately owned organization that affords payment services to exchange platforms and makes revenue by accumulating service charges when payments are processed. Through its APIs, WePay offers secure, personalized, and frictionless transactions to platforms.
5. Dwolla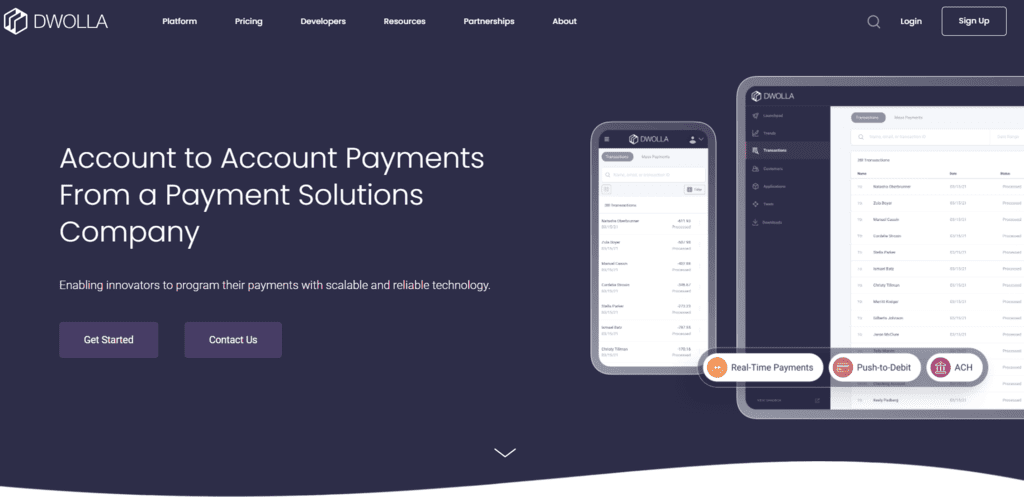 Businesses can accept payments using Dwolla without needing to register a merchant account or interact with a payment processor. It offers a free web-based software platform that enables users to send, receive and request payments from anyone else. Dwolla is a white-label solution that allows your company to connect to the ACH network and self-host a platform for sending, receiving, and arranging bank transactions.
When personal financial information is saved on the site, it is encrypted. To provide a secure communication route, information exchanged between the Dwolla platform and partners is safeguarded using toughened Transport Layer Security.
Final thoughts
Which payment getaway you choose for your startup is essential because when the customers reach the part where the order is finalized, and the payment is made, they are automatically redirected to the payment gateway system where he enters their data.