Any online business you might have, needs several web tools and services to run properly – a website builder for your website or landing pages, a WordPress theme and plugins, a WordPress maintenance service, invoicing software, time-tracking software, SEO, digital marketing, and web development agencies, etc. In this article, we included over 40 online tools and services for your business to help you easily find what you need.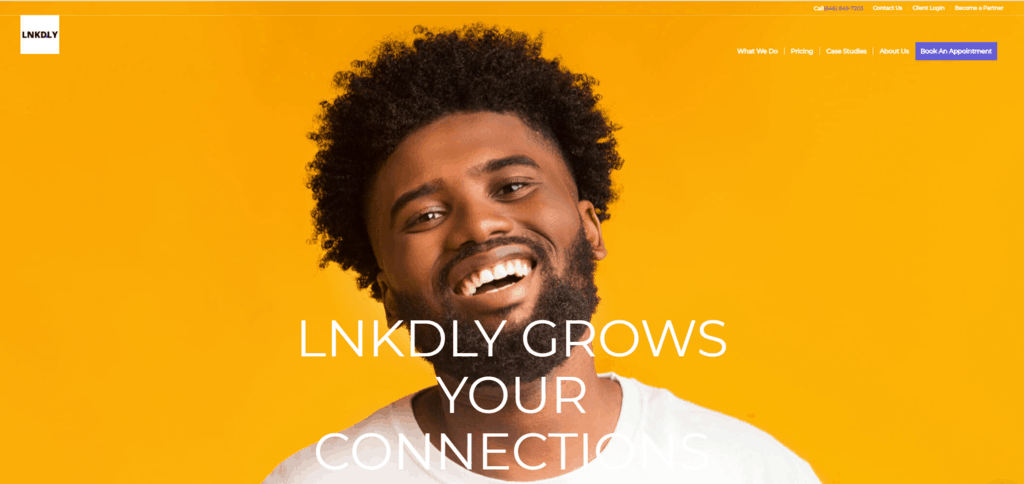 LNKDLY is a super invention. It is a powerful add-on to the popular LinkedIn Sales Navigator. LinkedIn Sales Navigator harnesses the power of LinkedIn's 600M+ member network to help companies find and build relationships with prospects and customers through social selling.
On average, companies see results like these:
+42% larger deals when using Sales Navigator to connect with decisionmakers
+17% higher win-rate when saving leads on Sales Navigator
+15% more pipeline when using Sales Navigator to find customers
How will LNKDLY help you? It will help you manage the LinkedIn Sales Navigator channel in just a few words so you can get the best out of it, with taking less time on your side. LNKDLY connects you with 100 prospects per day, transforming your company into a sales machine. Once connected, they manage all communications and alert you of hot leads. Take a look.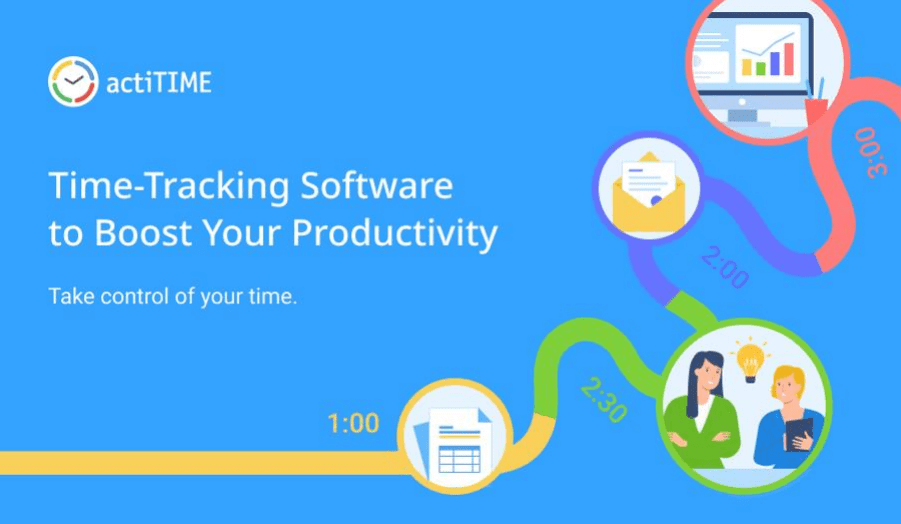 For achieving professional and effective results, it's essential that developers are organized, productive and accurate. This isn't always easy, especially when the pressure of fast-approaching deadlines starts building up. However, higher productivity can be achieved with the aid of well-arranged systems and practical tools. One such tool is actiTIME – a smart piece of time tracking software, something similar to Basecamp.
This tool was specifically designed to help you get a more in-depth insight into how well your team and use your time, and streamline the collection of performance data, as well as establish highly efficient workflows.
actiTIME has the following core features:
Scope management for the creation of projects and tasks and the monitoring of work progress on the Kanban board.
Timesheet for the tracking of working hours and billable time.
Customizable reports on individual and team productivity, as well as project costs and revenues, for a straightforward evaluation of performance trends and more educated decision-making.
Along with that, actiTIME lets users set up task estimates, project budgets, and deadlines and configure itself to send automatic notifications whenever the risk of schedule or budget overruns arise. The mobile version of the tool supports automatic time tracking, which can also be used through the Chrome extension (and directly from your Jira, Github, or GitLab account).
Finally, actiTIME is very affordable. Large and medium-sized firms can enjoy it at very low monthly and annual prices, whereas single users and small teams of three can use it at absolutely no charge forever. Sighing up for a free actiTIME trial can help you see what you're missing and show you how to take your productivity to the next level.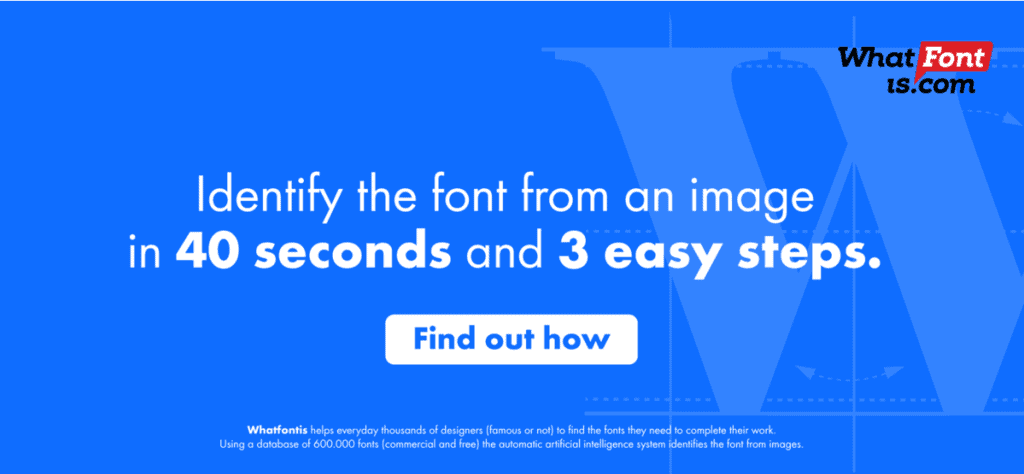 WhatFontIs is the most popular font identifier tool on the market, being used by the whole world. It has a huge database of over 700k indexed fonts. It works with all font foundries, including Google Fonts and is the only tool capable of identifying both free and paid fonts. See how it works.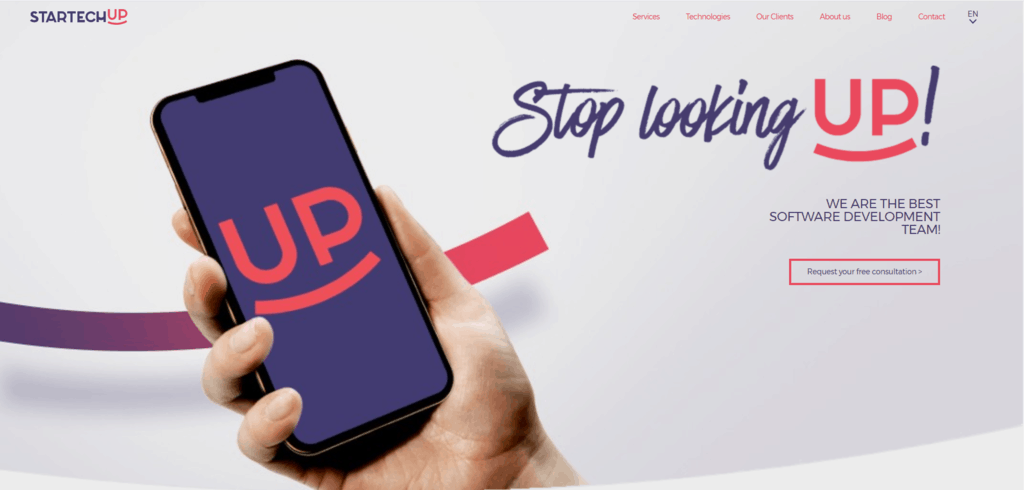 No matter how quickly you want to scale up, Startechup has the right team of developers to help you.
They will help you with:
Web development
Mobile app development
All kinds of audits and due diligence
UI / UX Design
Technical support
Maintenance
Request a free consultation right now.
No matter what projects you and your remote teams are working on, Taskade is a super collaboration tool that will help you chat, organize, and get more things done in less time. With this solution, you will create as many unified workspaces for remote teams as you need and customize them to be a perfect fit. Taskade is by far the most customizable real-time collaboration tool for project management. You can easily test Taskade and see how cool it is. They offer a free forever plan.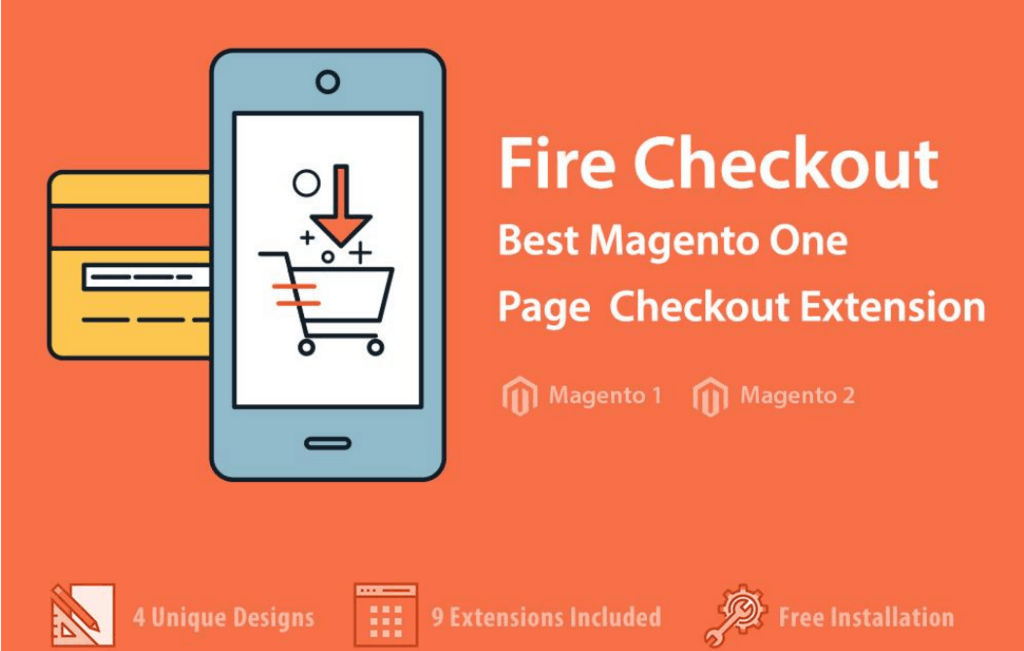 Here is a smart way to increase conversions of your Magento store with minimal costs and free installation. The solution name is FireCheckout, and it is one of the most capable and powerful modules for Magento.
What is it good for?
The default Magento checkout has 6 steps which is way too much in 2021. With FireCheckout, you will cut out the checkout time by 65%, having just 1-step. Check the demo page and features page to understand the process better. Find out more about this revolutionary solution for Magento stores.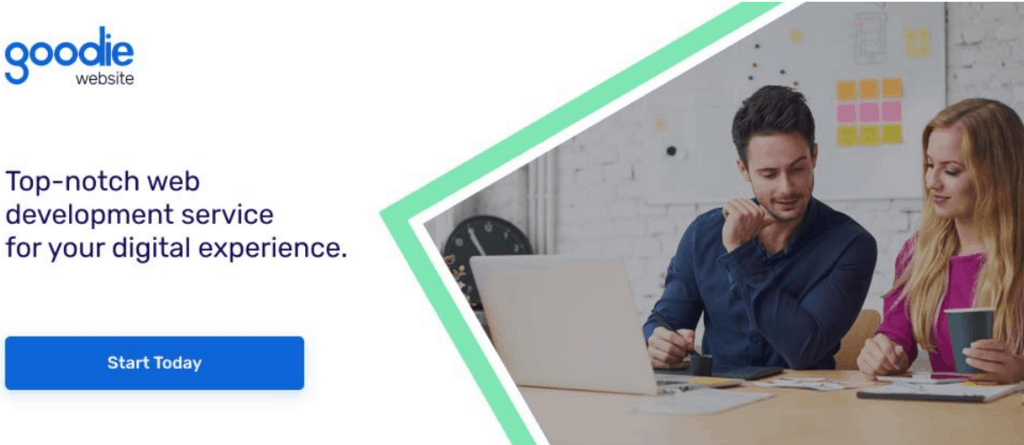 Goodie is a full-service agency powered by the famous company named XFIVE – a top-rated web development with international customers, both small and large companies. They will help you with WordPress development, Shopify and WooCommerce development, newsletter designs, and simple websites. Get your free quote.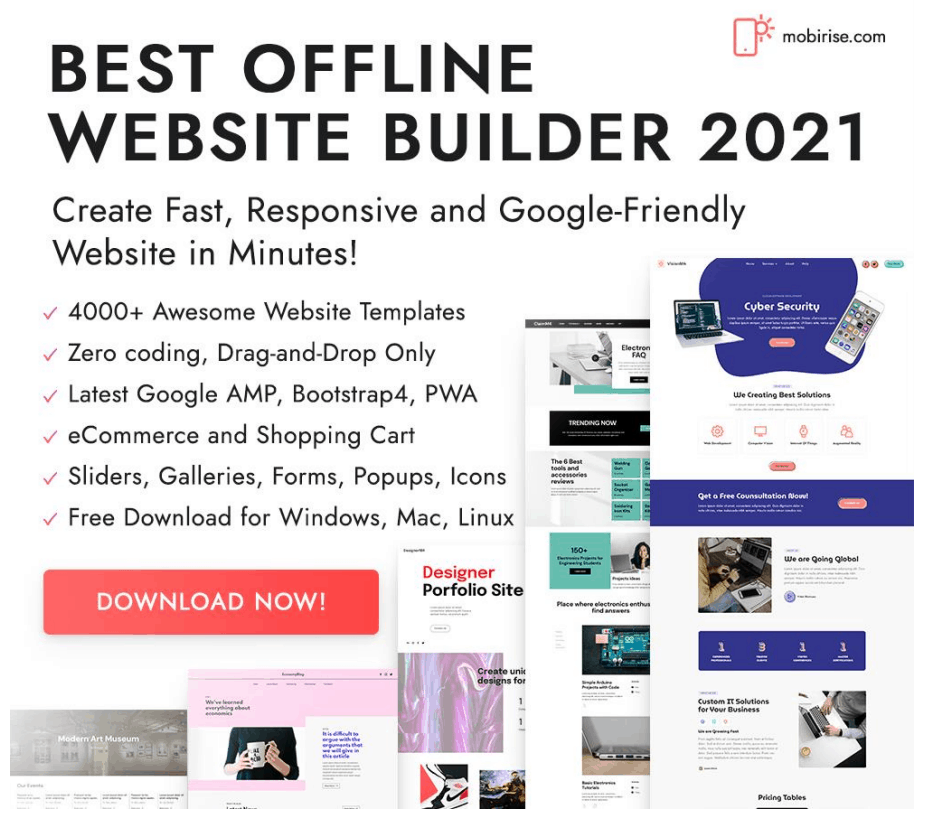 Mobirise is a professional offline website builder that you can use to create websites for these niches:
Personal
Blog
Business
Portfolio
Shop
Agency
Marketing
Creative
No matter what business you are in, you will find the right website template with Mobirise. The website builder has the largest library of website templates – over 4,000. Create your next website with Mobirise.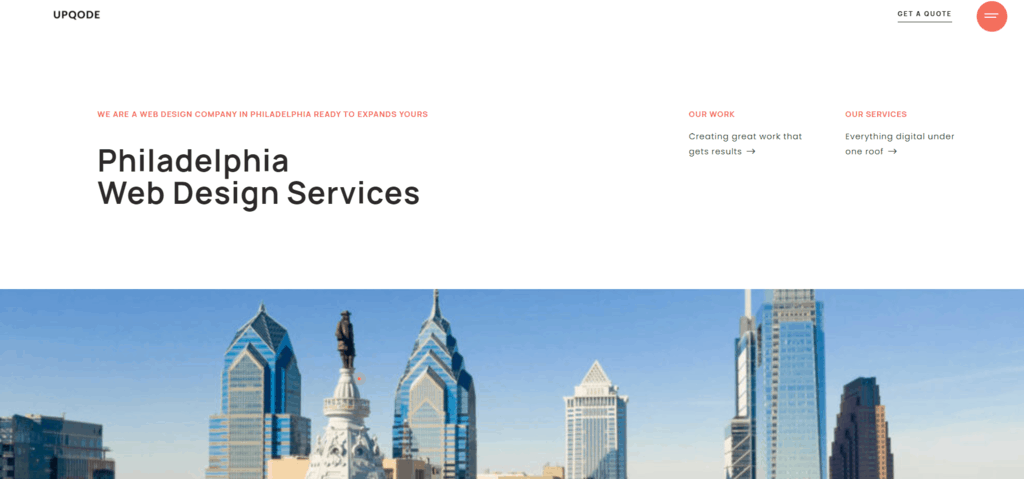 UPQODE is a Philadelphia web design agency that does many things. But most of all, the focus on building responsive websites with the best search engine optimization to ensure online success. Ever since 2015, when the company was founded, UPQODE has consistently been on the TOP-3 web development agencies as rated by TechReviewer.
With over 400 satisfied clients, UPQODE promises the highest quality solutions for every client. It doesn't matter what they're doing; whether it's an e-commerce store or a network system, UPQODE will work hand-in-hand with their client to make sure everyone finds the best solution and has the best end result possible.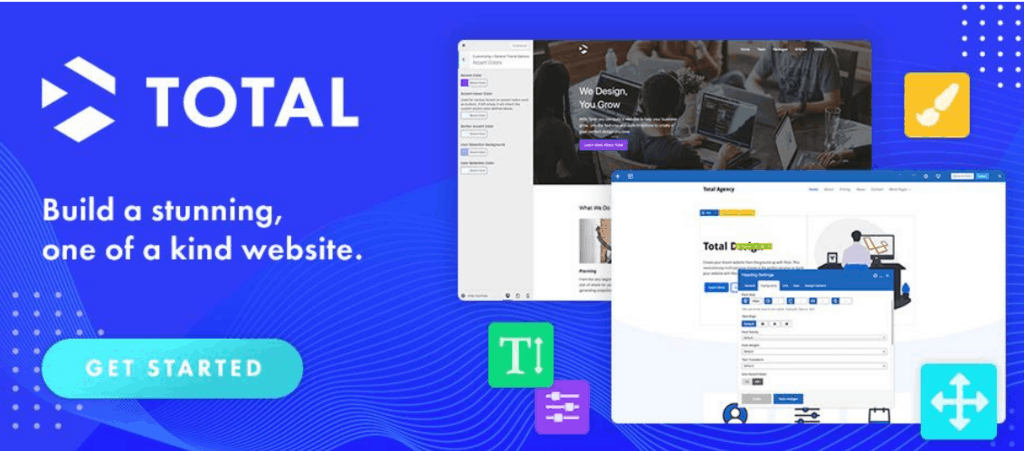 Total is a WordPress theme that powers some of the best websites in the world. Websites that use Total load faster rank higher in search engines and get more conversions. Find out more about Total.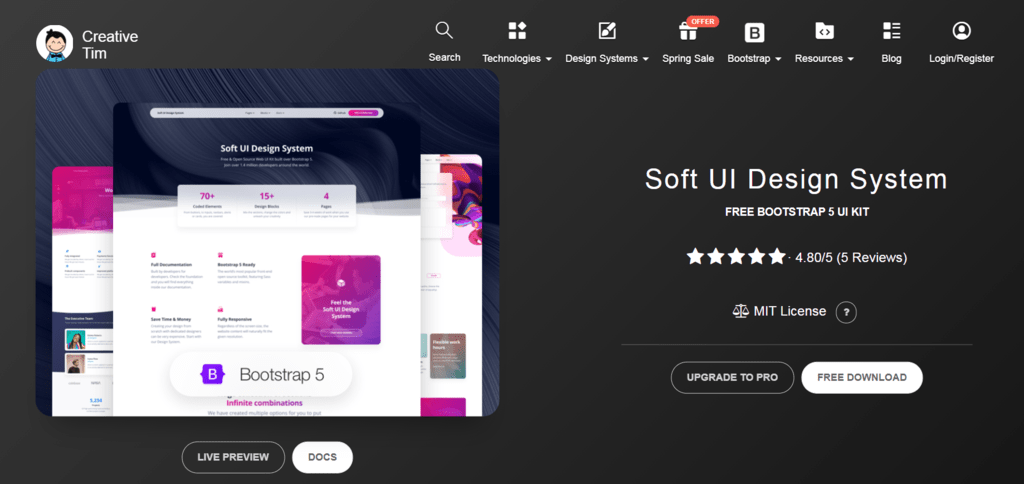 Do you know Creative Tim? They are a super-premium developer of free and paid UI Kits and Dashboards, with over 1.5 million users from all over the world. Now they created a new brilliant free UI KIT named Soft UI Design System. Take a look – Live Preview!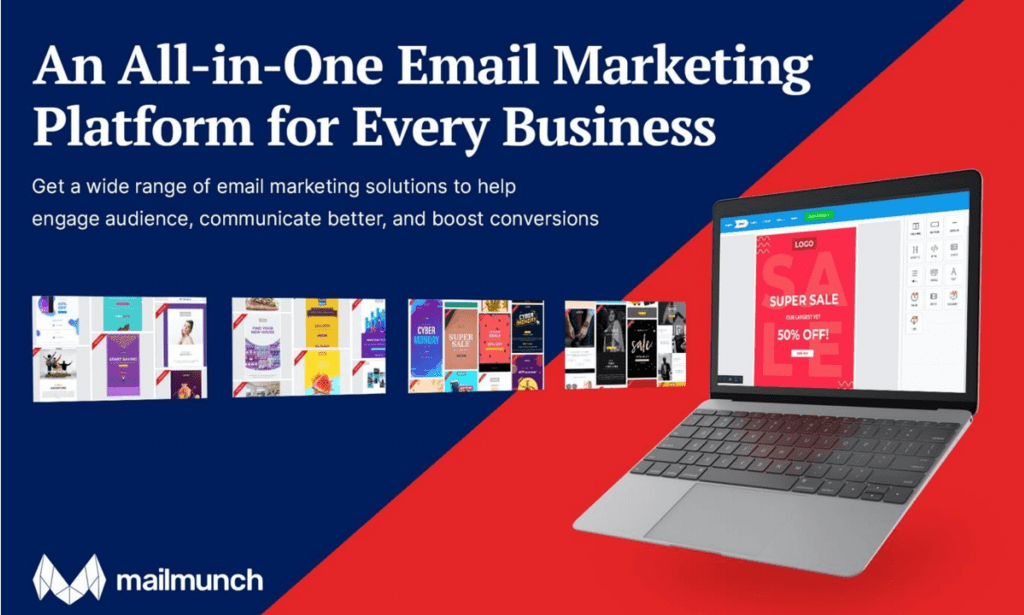 Mailmunch is the email marketing tool used by top companies from all over the world. With this solution, companies from very different niches managed to boost their conversions by up to 400%.
How is that possible?
It is simple, Mailmunch puts together all the tools you need (including thousands of royalty-free email templates, autoresponders, the ability to run drip campaigns, and a cart abandonment tool) to create engaging and high-converting email newsletters. Visit the website to see how it works.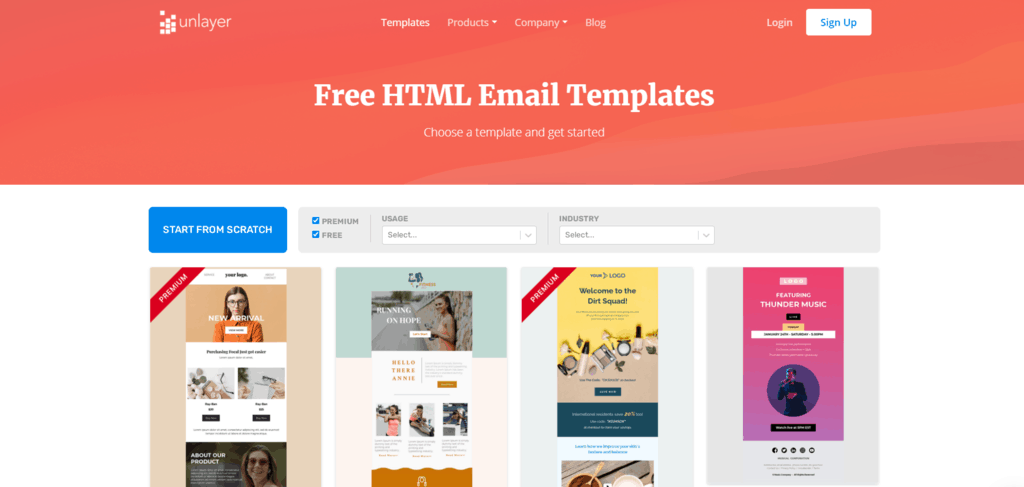 Unlayer is a professional email drag-and-drop builder that you can use to create any kind of newsletter for your business. In their huge library, you will find over 600 email templates that look amazing and that you can easily customize for your projects. Take a look.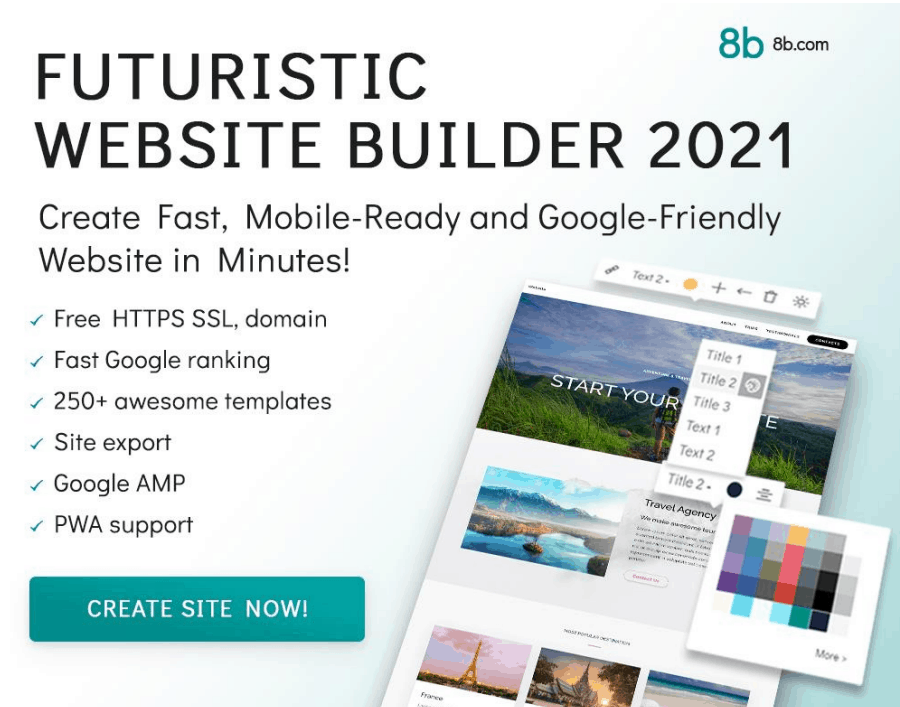 8b is the simplest to use website builder on the market, being a perfect fit for beginners and for people that need a professional website quickly. The best part is that you're free to use the included 250+ website templates to start building your website.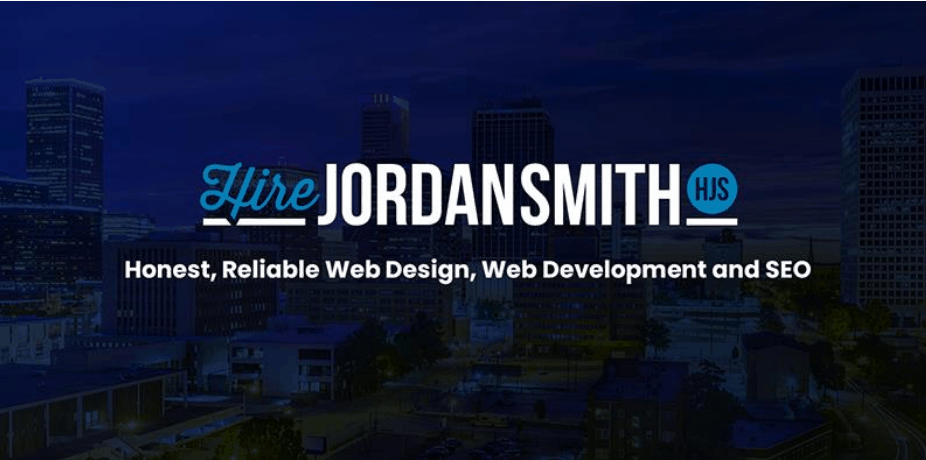 Jordan Smith is the expert you always wanted for your small business.
He will help you with:
Stunning website designs that are heavily optimized for SEO, traffic, sales, and easy navigation.
Web developments of all kinds.
SEO strategies that are measurable and efficient helping your website rank higher and get good organic traffic.
Ask for a free consultation.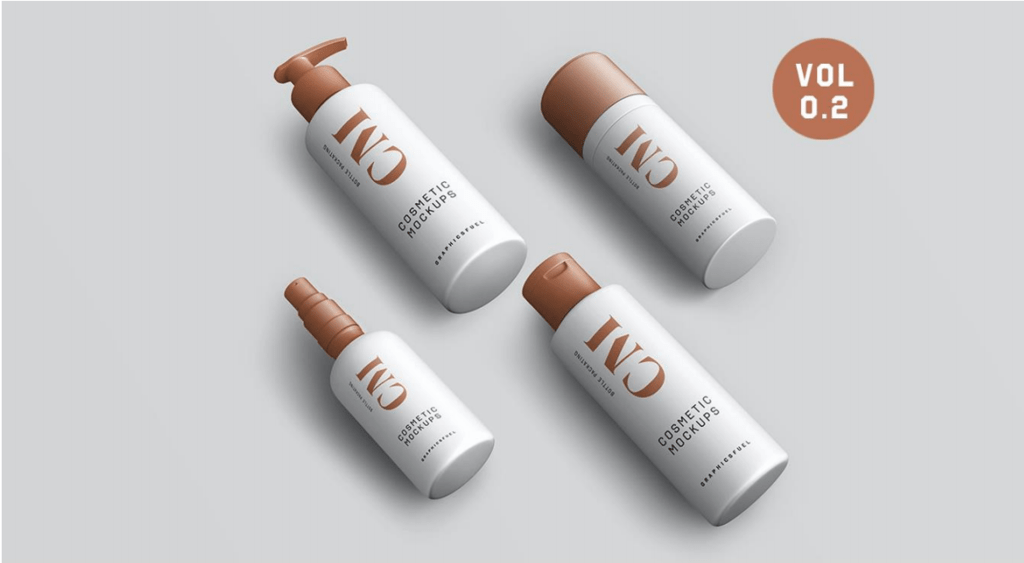 This is a second volume of the cosmetic product bottle mockups in 5 different scenes. The mockups come in 5 different high-resolution PSD files.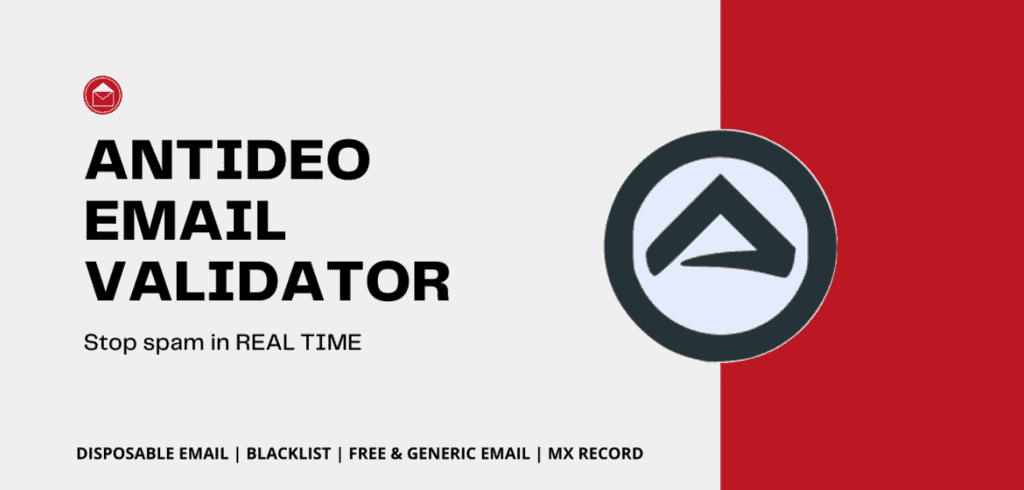 Email validation for WordPress cannot be made easier than this. All you have to do is download and activate the Antideo Email Validator plugin, switch on the preferences around the type of email addresses you want to accept, and you are ready to go. The plugin works out of the box with all major vendors like Contact Form 7, Gravity Forms, Ninja Forms, etc., without any need for coding or complex configurations. The plugin is free to use and comes with unlimited validation checks.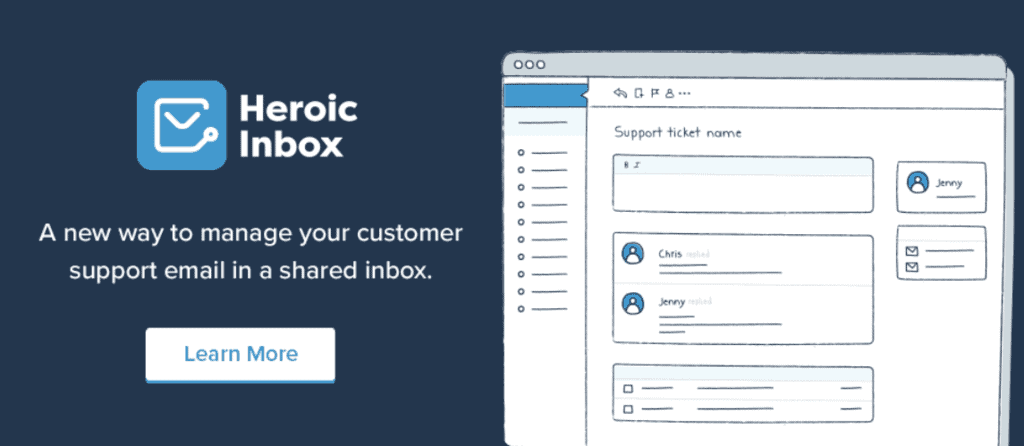 Heroic Inbox is a smart WordPress plugin that revolutionized the way we manage customer support emails. With this plugin, we can now manage customer support emails directly in a shared inbox on our websites. It is time-saving and enjoyable. Learn more about Heroic Inbox.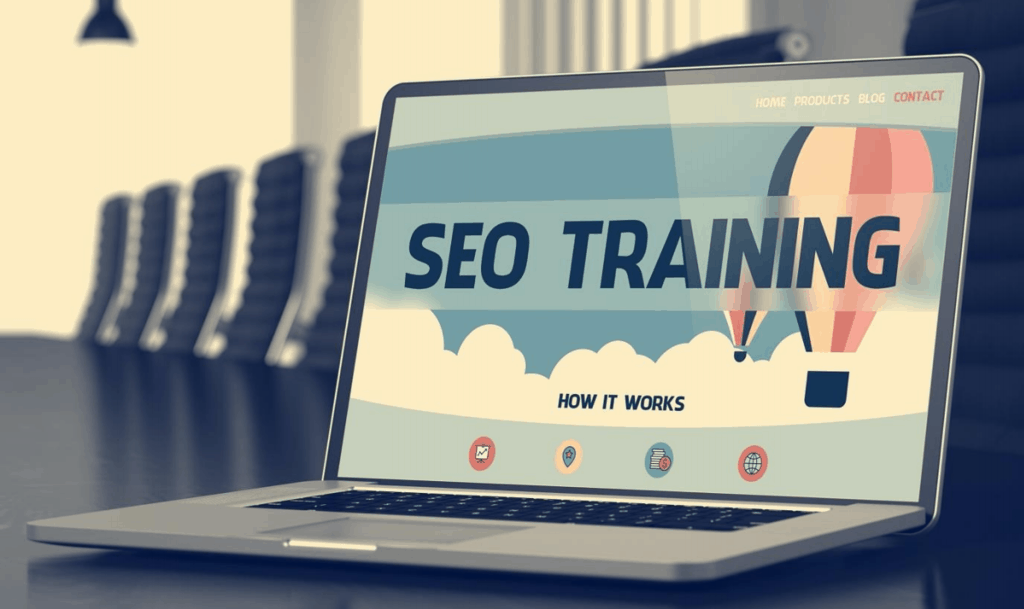 Here you will find the best SEO courses, very well explained and with all the details you might need:
Don't lose time searching for information about online SEO programs. It is all here.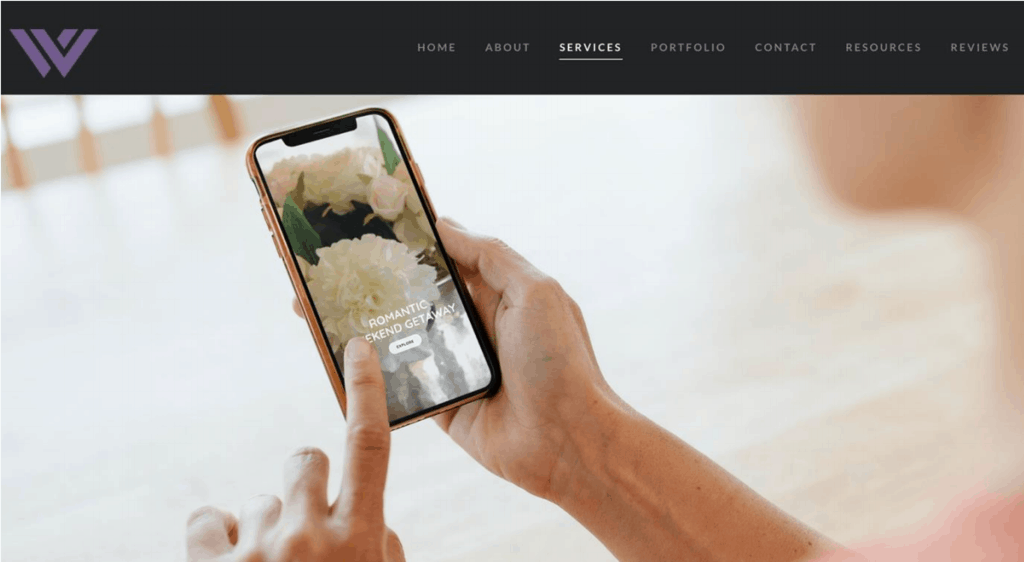 Web Design Auckland offers professional services for customers from all over the world:
Stunning website designs
These websites are optimized for SEO, Sales, and Easy Navigation.
Powerful SEO strategies that you can measure and which are highly efficient.
Digital marketing that will bring you customers.
The rates of this agency are affordable and honest. Get your free quote now.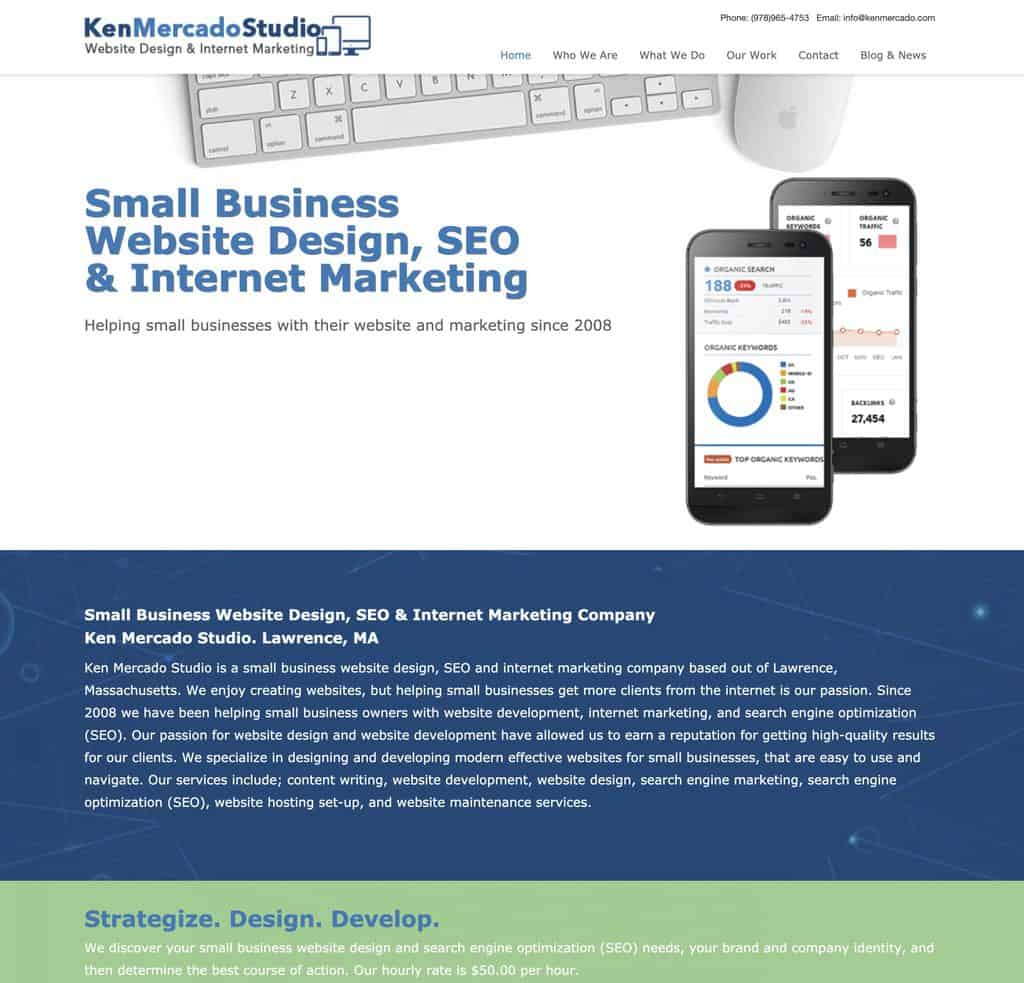 KMS Website Design & Internet Marketing is a full-service agency that works primarily with small businesses from all over the world. Get your free quote.
They specialize in:
Website design and development
 Content marketing
SEO
Website hosting and maintenance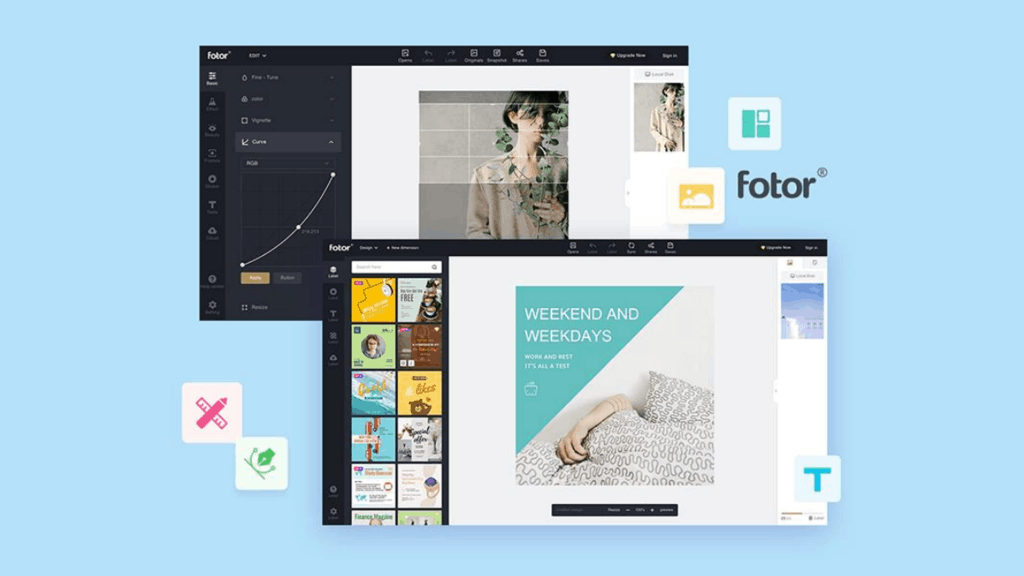 Fotor is a professional graphic design software used by marketers, agencies, and business owners to create all types of visual content:
Newsletter
Brochures
Pictures for social media channels
With Fotor, you can even design a business card that looks amazing. Give Fotor a try. You will love it.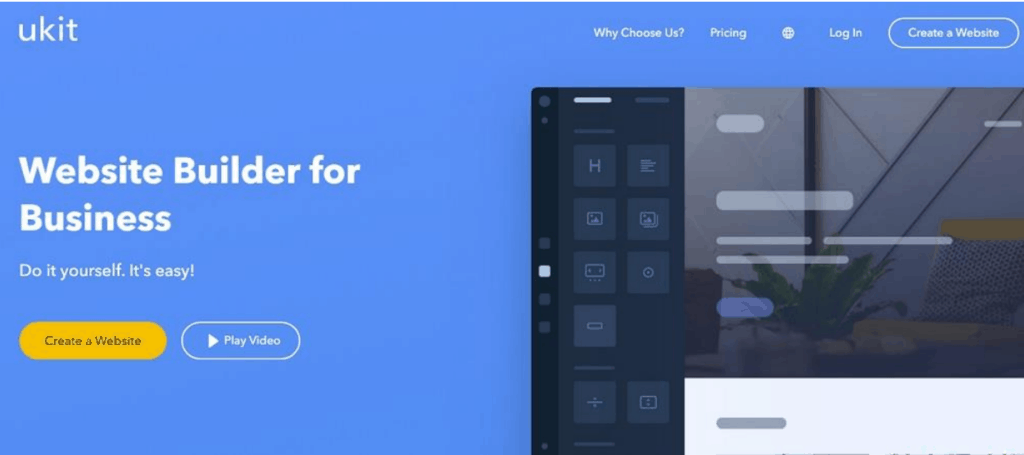 uKit is a full-fledged platform that allows building a site in one go. It has a great variety of good-looking templates and a large toolset. Plus, you get hosting and an SSL certificate for free. For pro users, an HTML editor is also available, but if you are a newbie, the uKit Knowledge Base is at your service — it contains guides on website building from scratch. Start today!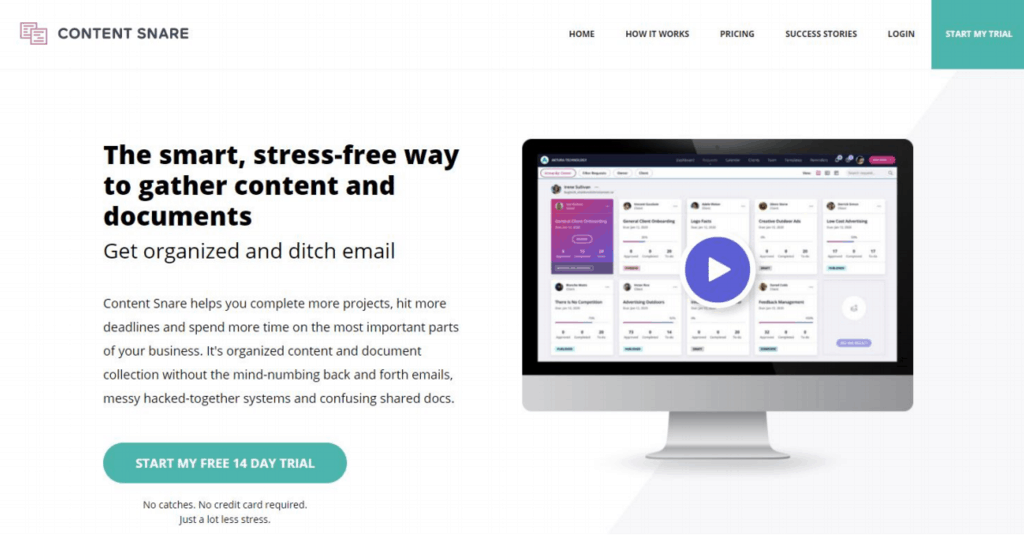 Content Snare is the smartest solution you can use in 2021 to collect content from your customers. The software lets you create a checklist of documents that your clients have to upload, and it sends automatic reminders so you can skip the follow-up phase. See how it works through a 14-day free trial. No credit card required.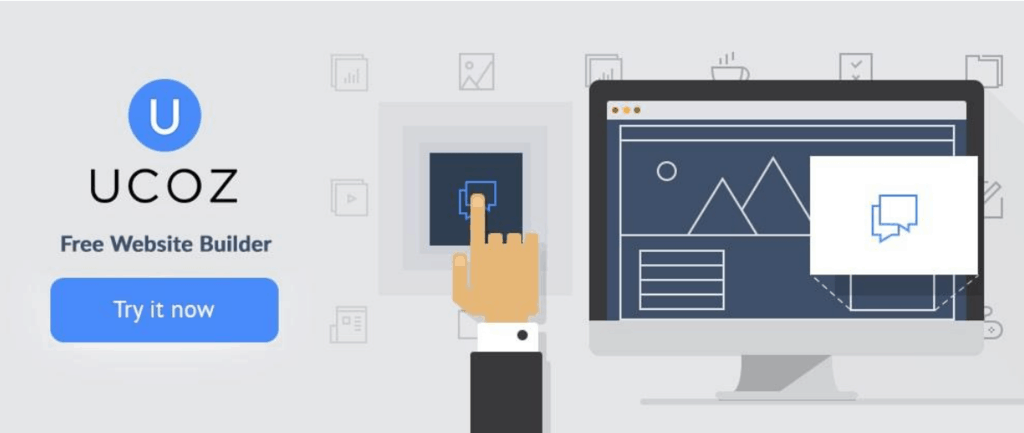 Almost everyone nowadays has a website. What about you? Try the time-tested tool, uCoz. It is a powerful website builder that allows you to build a website without any coding skills. This tool comes with a simple drag-and-drop visual editor, combined with 300+ colorful templates to choose from, easy options to connect SSL, DDoS guard, and external codes, such as Disqus, various live chats, etc. Try it now. It's free!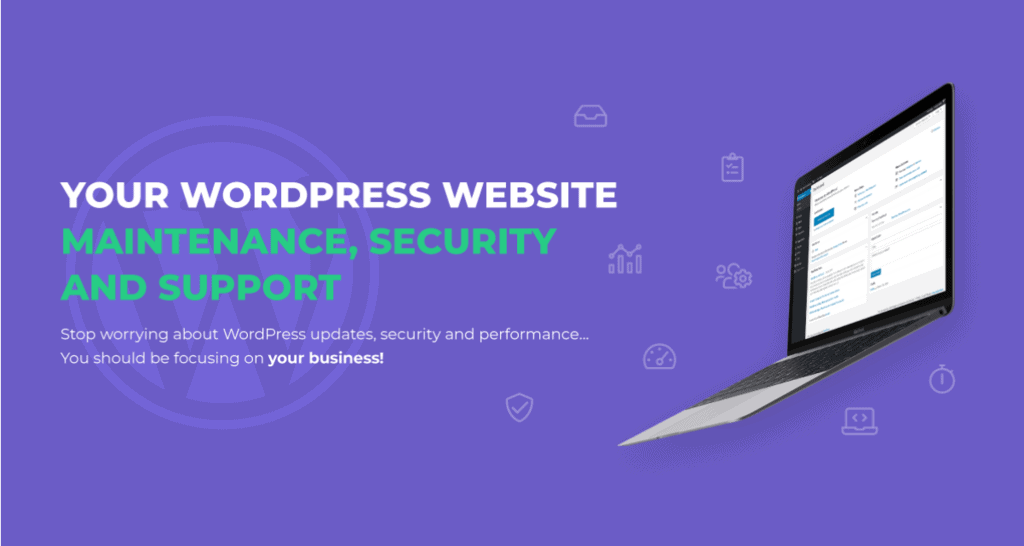 Stop worrying about your website updates, security, and performance. You should be focusing on your business! WP AOS will take care of WordPress websites. Get your free quote now.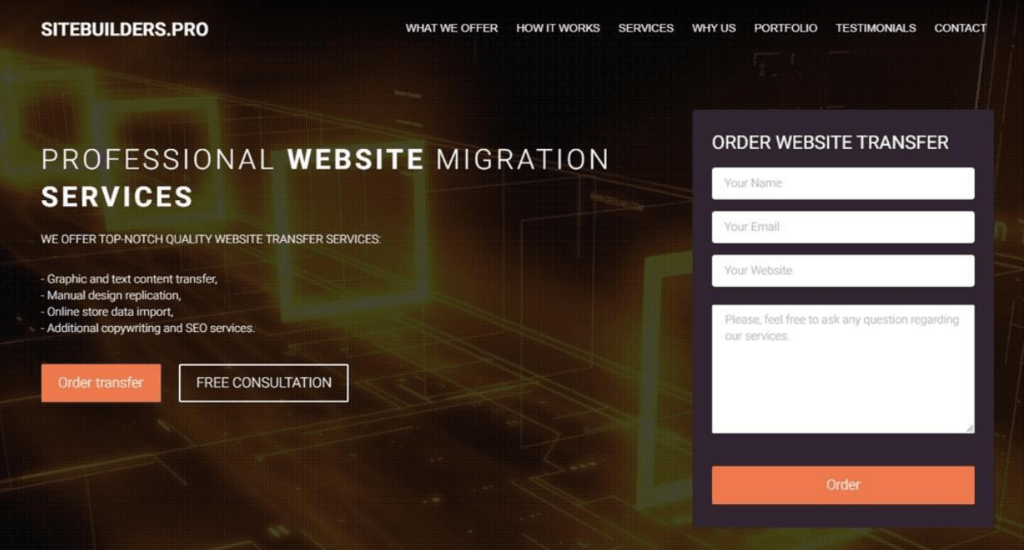 SiteBuilders.PRO specialization goes down to professional website creation, management, and transfer. This means that you can order not only a project created with popular website builders here but also professional migration of ready-made websites between the world-known site builders and CMS. All you need to do in order to place an order is to apply for a free consultation, discuss the details of your website and special requirements, clarify the deadlines and wait for the feedback.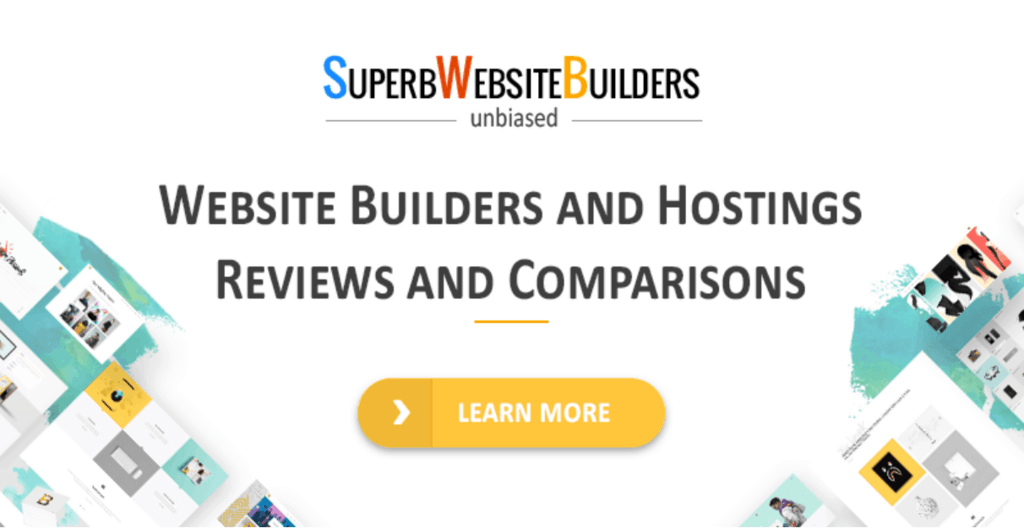 SuperbWebsiteBuilders.com is a trusted, informative and easy-to-browse online resource, which offers a plethora of website builder reviews to match any requirements and objectives. The blog covers various web design aspects that are a must when it comes to website development. This info will come in handy to each user irrespective of web design background and type of project that is under development. Take your time to browse the website and make the right choice.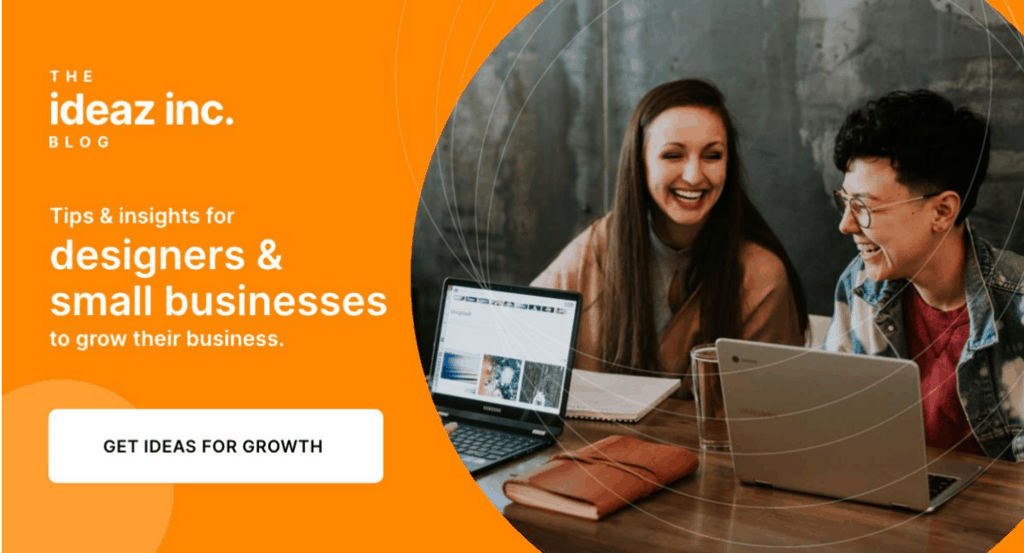 Ideaz is a popular blog that offers tips and insights for designers and small businesses. Take a look.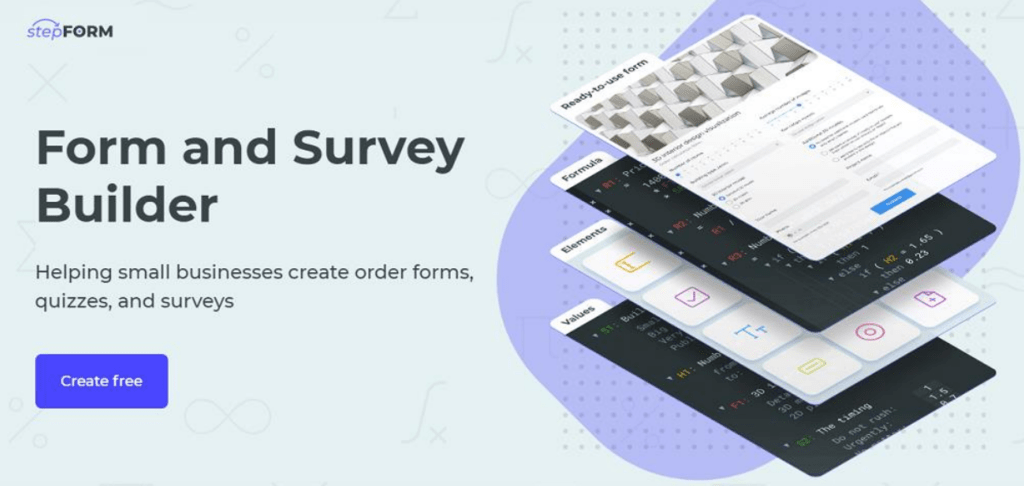 Need to attract your audience with forms, quizzes, or surveys and increase conversion rate? Meet stepFORM — a perfect solution for your business. No coding skills needed: just drag and drop the desired elements (there are 17, and that's more than enough) and enjoy both the process and the result. If you are a web pro, you can use the code editor to add more features to the form. Try it out today for free!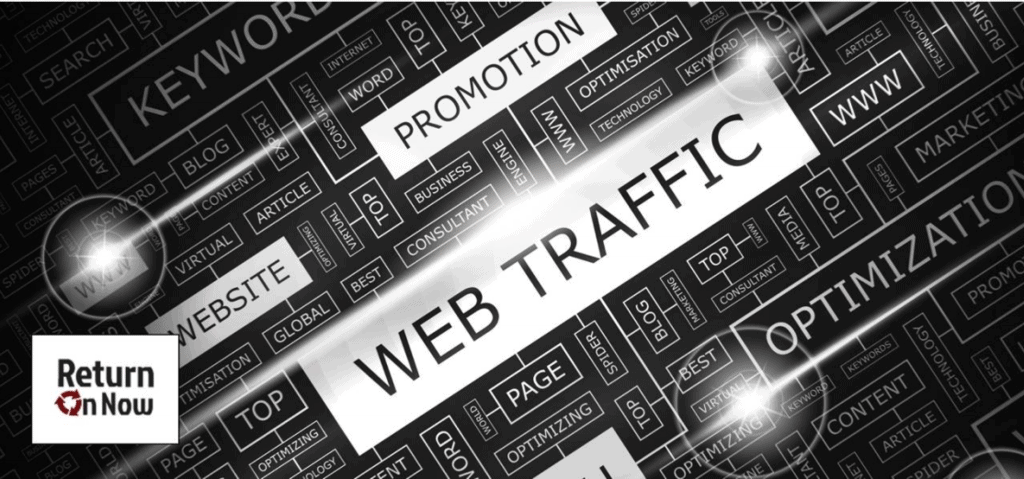 Return On Now is among the very few international agencies that generate impressive results through SEO, Pay per click advertising, and content marketing, for online businesses. The agency has been on the market since 2009, and its founder is the famous internet marketing veteran Tommy Landry. Tommy makes sure that all customers hit insane targets, probably the reason why the agency customers are so happy with Return On Now.
Ask for a free consultation.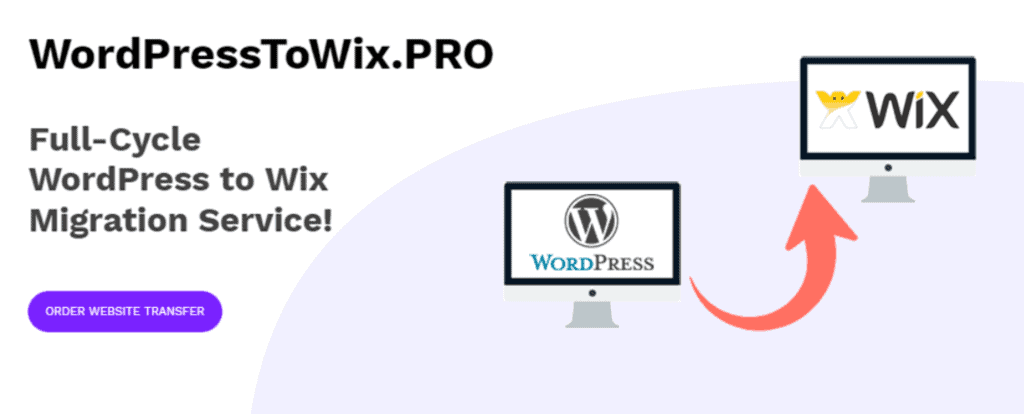 WordPressToWix.PRO deserves user attention due to its high-end professionalism, powerful niche focus, credibility, and responsibility for the project they work on. The service can handle projects of diverse specialization, complexity, and type. They use an individual approach to each task and assign a personal manager to supervise the process. This guarantees 100% quality, explicit website replication, easy availability, and smooth performance on the new platform.

Opinion Stage is free to use quiz builder that helped over 100,000 marketers and publishers create engaging content. Give it a try and create your own visual quizzes.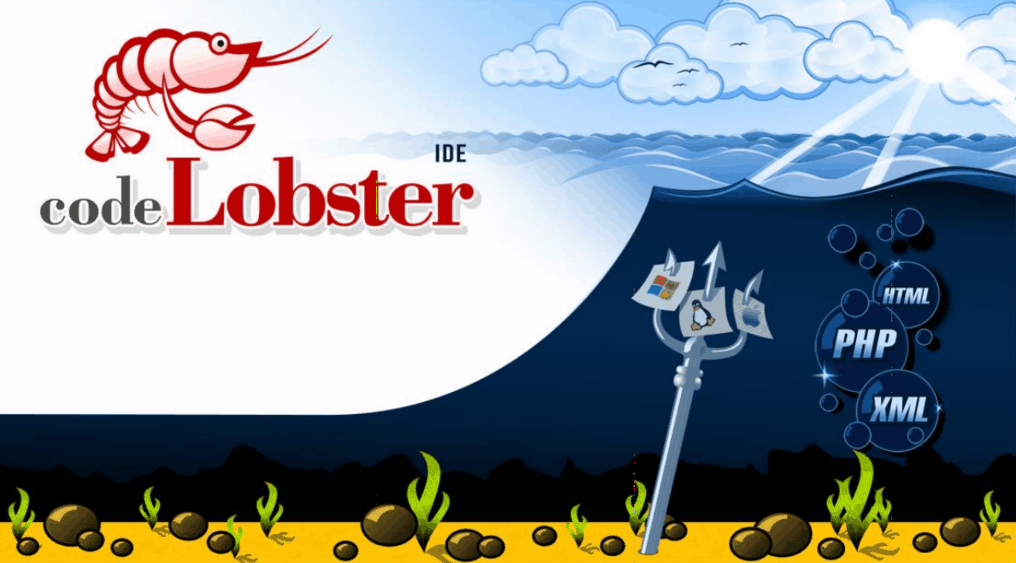 CodeLobster IDE is an advanced free cross-platform IDE intended for editing PHP, HTML, CSS, JavaScript, TypeScript files with special support Drupal, Joomla, JQuery, Bootstrap, Angular, CodeIgniter, CakePHP, Laravel, Magento, Symfony, Twig, Yii, and WordPress.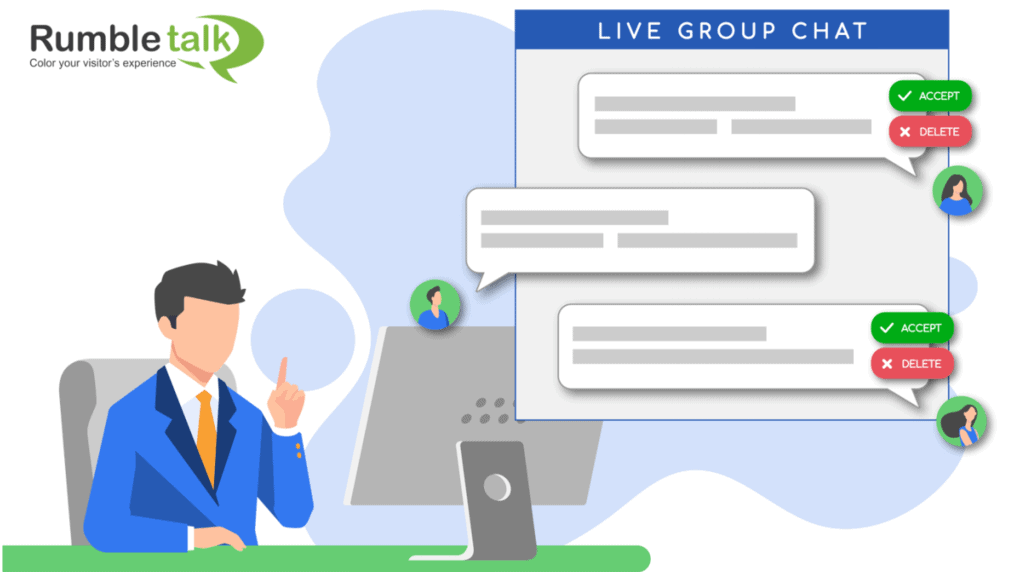 RumbleTalk is a super popular platform that will add a moderated chat on your website in a matter of seconds. Use RumbleTalk to engage your website visitors via direct chats. This is a quick and free way to increase your website conversions.
Start for free.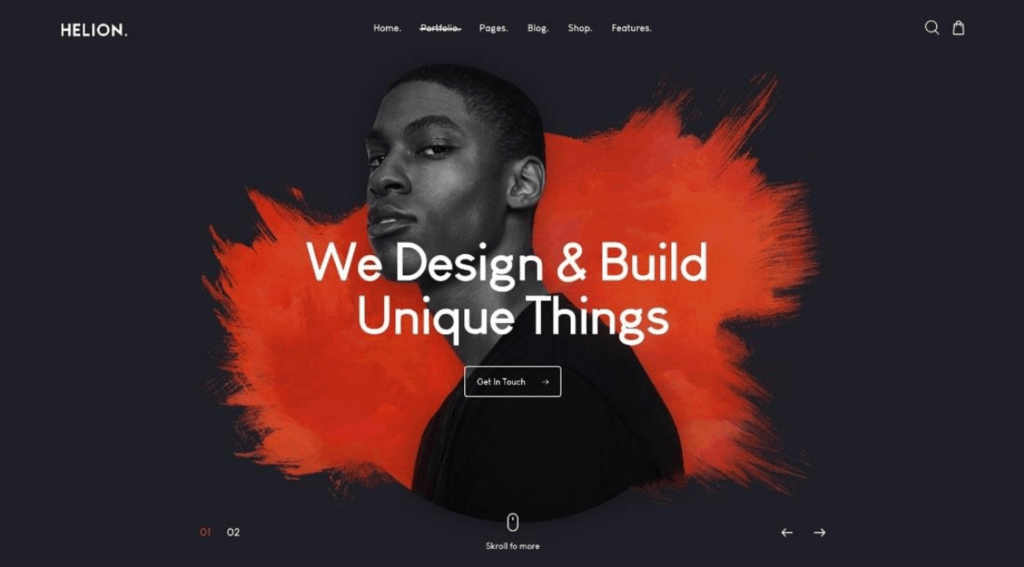 Helion is a leading-edge solution for different niche projects. It is versatile and fully customizable. The Helion theme includes 11+ demos and lots of stunning inner pages as well. You can manage the content carefully using a drag and drop page builder. The Helion theme was made in accordance with the latest web design trends. It is optimized to work on all devices so photographers could show off their work spectacularly.
Apart from an exquisite design, the Helion theme features advanced functionality. It comes powered by such plugins as the Essential Grid, Slider Revolution, MailChimp, TRX Addons. The theme is ready for translation so you can promote your content more effectively and target a foreign audience as well.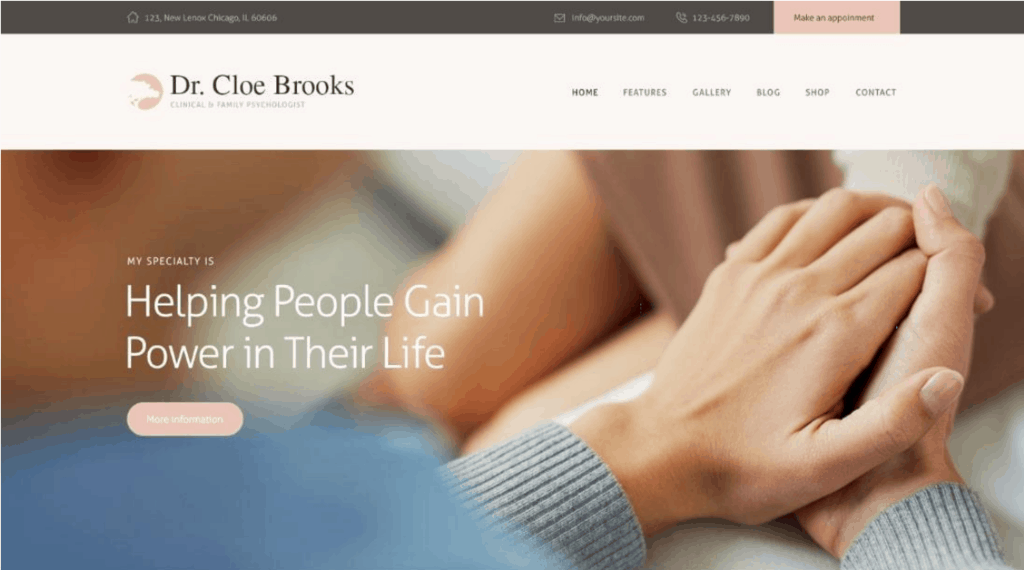 The Cloe Brook theme was designed for establishments that offer psychology, psychiatric, and other counseling services. It has an interactive design that allows specialists to perform therapeutic sessions online. This theme features a design made using the WPBakery Page Builder. It has a code-free interface, so there is no need to learn code or pay for customization services to website designers.
All the pages are fully customizable and work in consonance with premade content modules that suit medical and counseling services perfectly. The theme is optimized for speed and guarantees an SEO boost due to the clean and valid HTML5/CSS3 code in its core.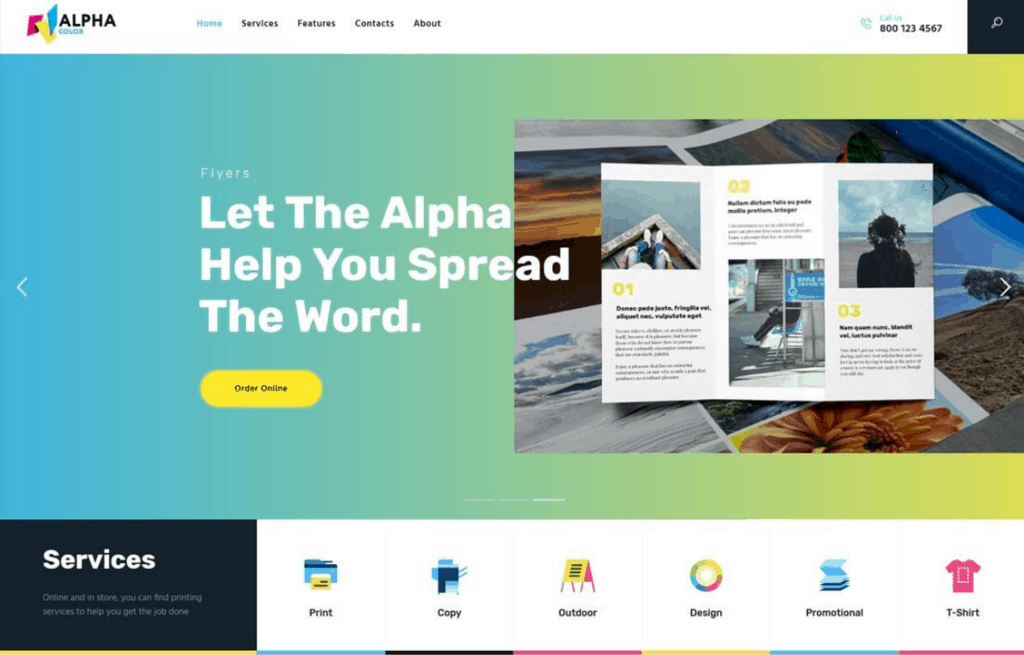 AlphaColor is a simple yet attractive WordPress theme designed for accomplished business representation. Its design is fully responsive and ready for performance in all browsers. The theme provides users with an opportunity to create and manage a well-organized menu thanks to the Mega Menu support. Moreover, it supports sticky menus and back-to-top buttons, which improve website navigation.
The theme has a gorgeous, smoothly scrollable layout and supports Parallax Backgrounds animation. The AlphaColor theme will impress the audience with its interface and provide them with the most enjoyable user experience.
XSTORE is the most complete and customizable WooCommerce theme in the industry, with very strong selling points:
100+ shop designs that look amazing.
A brilliant interface.
Tons of features and options.
Premium plugins included – worth over $500.
A super price of just $39.
Find out more about XSTORE.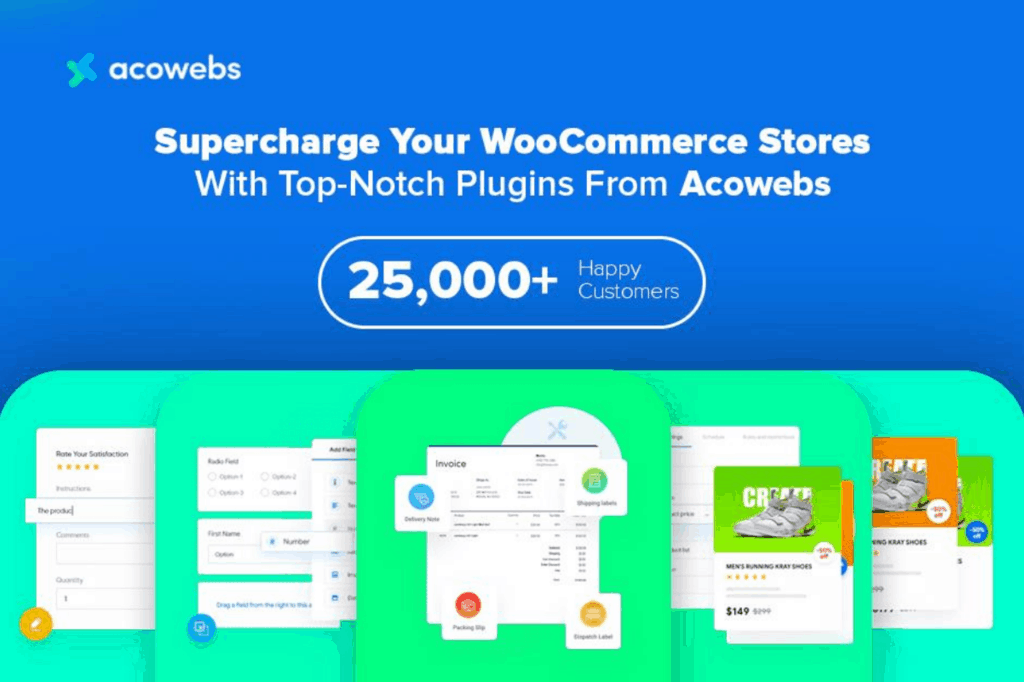 Acowebs invested a lot of time and money to create these super useful plugins for WooCommerce. With them, you can add custom fields to your products; you can modify checkout fields and much more. Take a look and pick what you need.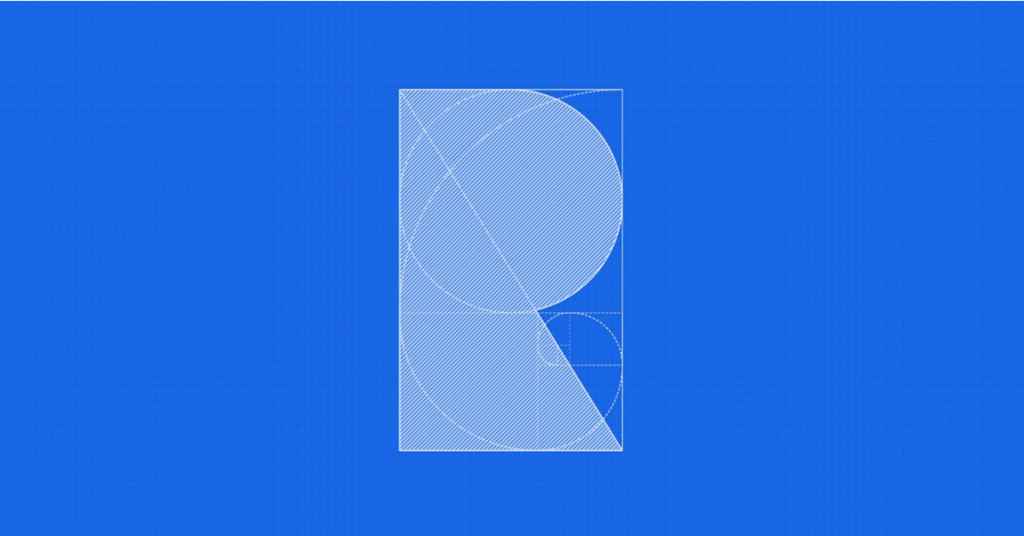 If you a big brand or a powerful startup and you need a professional brand identity, UI/UX design, or a special website, get in touch with Ramotion. These guys are experts, and you will love working with them. Get your free quote right now.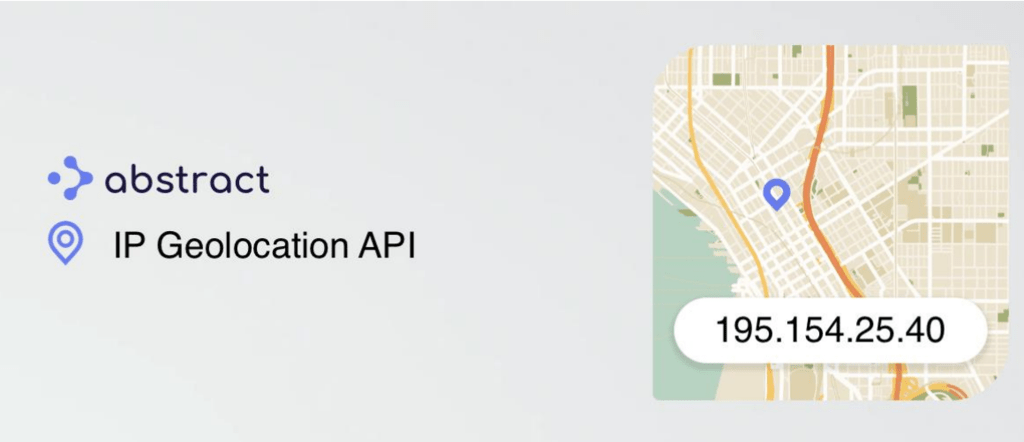 Abstract is a popular provider of API keys, helping over 1 million developers and end-users from all over the world. Take a look at their library of API keys and get yours for free.
43. Resource Guru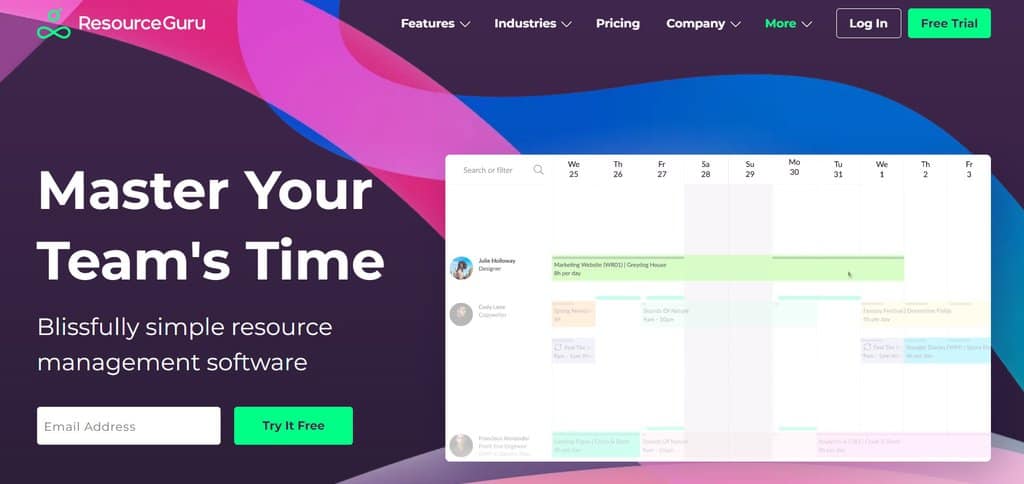 Resource Guru is a scheduling tool that keeps projects on track for busy teams. It's fast and flexible, beneficial for all project types and company sizes. Project managers and team leads use it to boost productivity and prevent burnout. Valuable for various agencies in guiding their teams to establish efficient 
project management methodologies
. It tracks time and billable hours, helping spot resource issues that affect profits.
Conclusions
These 40+ online tools and services will help you grow your business; you just need to pick the right ones for your needs. If you have a WooCommerce store, get in touch with WPCustomify, they are the best for fixing, maintaining, and customizing WooCommerce.