Making sure that your blog is secure has never been more important. Is it worth having all of your hard work ruined just because you didn't take the necessary precautions to protect yourself? Thankfully doing so isn't all that hard. Especially if you have a WordPress site since it offers a wide variety of plugins that ensure you are secured every step of the way.
And in order to help you sort through the good and the bad, we made a list of the best WordPress security plugins, and we added useful tips on here as well.
With the introduction out of the way. Let us move on to making sure that our WordPress blog is nice and secure. As we already mentioned, the best way of doing this is by adding some extra layers of security in the form of plugins. And here are a few of the best ones.
Best WordPress Security Plugins
1. WP Reset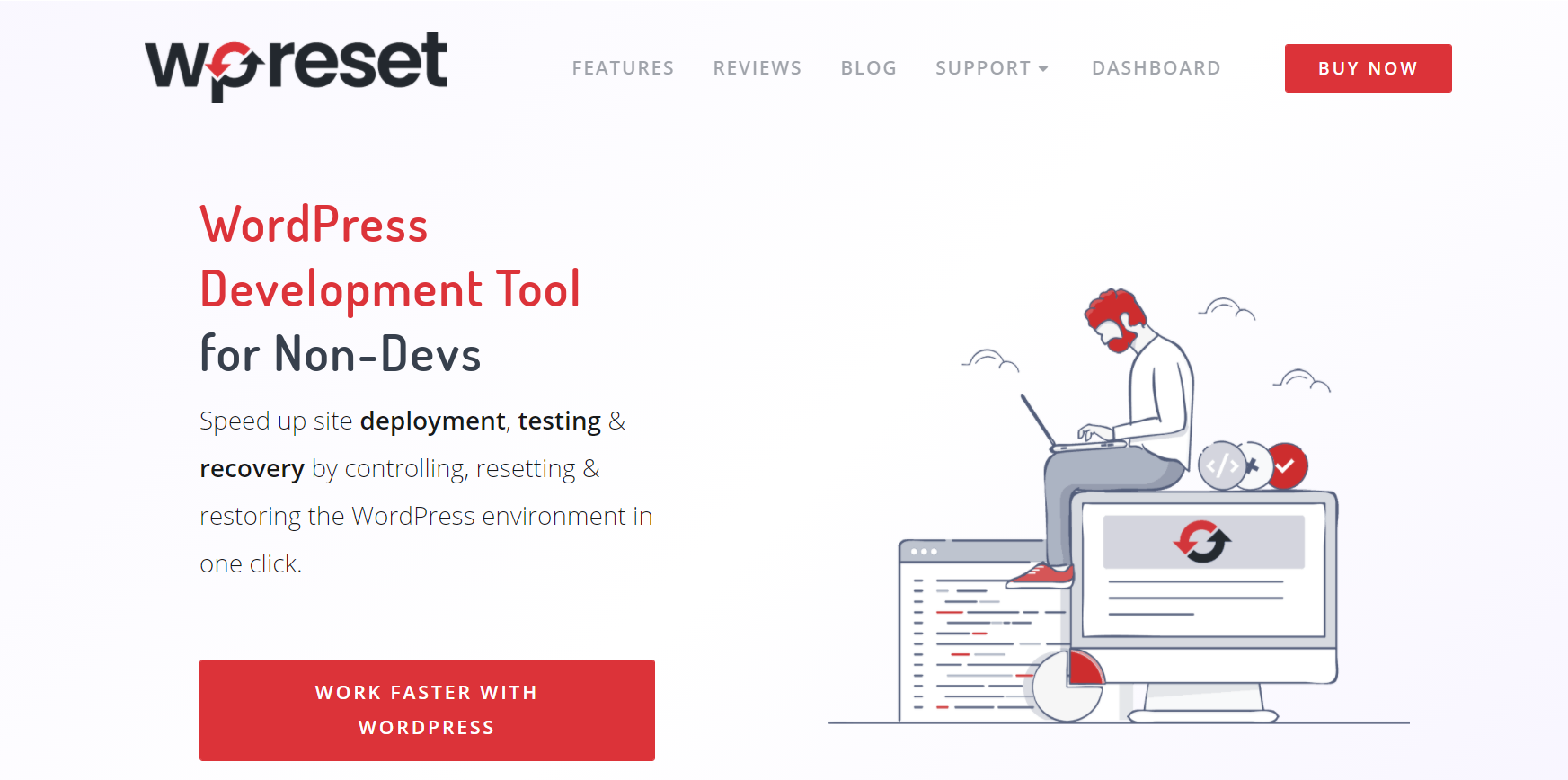 WP Reset is a site development tool foremost. But in it comes a great security feature that not many other plugins offer. By using WP Reset in tandem with a page builder, you will be able to quickly make your website without worrying that you are going to mess something up. By periodically creating snapshots of your website, you can save all your progress and quickly reset it in case you messed something up. It's just like loading a file from a video game.
But the main feature when it comes to blog security is the Emergency Recovery Script. This script will allow you to reset WordPress even if you lose access to your account. This means that even if your account gets compromised, you can still get it back. Not only that, but you can also activate and deactivate plugins in case you discover malware. Or you reset user privileges and roles, which can once again come in handy if a person with malicious intentions gets their hands on the administrator account.
All of this can be done without accessing your account, so WP Reset is the last line of defense for your blog.
2. WebTotem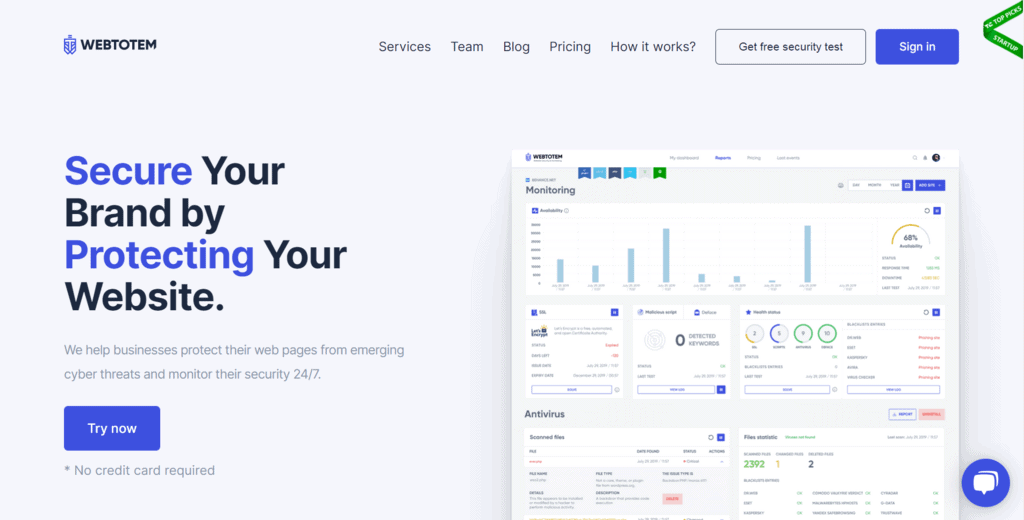 This is an all-around great security plugin for your website, with its main feature being security. It specializes in preventing attacks rather than removing already existing threats. Now, the WebTotem security plugin can be added to your WordPress website just like any other plugin. It will monitor traffic coming into your website and scan for potential threats or attacks, which it will subsequently prevent.
Since all of this is happening in real-time, you can be sure that no problems will occur. Having said that, WebTotem also offers a malware and threat scanner that will look through your website and detect any potentially harmful plugins or files. Think of it as antivirus software, but instead of scanning your computer, it will scan your website. Simple right? Both of these features come packaged in a user-friendly dashboard that you can access from your WordPress administrator panel.
Since you won't constantly switch between tabs and windows when using this plugin, you will surely shave off some extra time from your work. Small improvements like this add up, and they allow you to focus on the more important aspects of creating your website.
3. WP Force SSL & HTTPS Redirect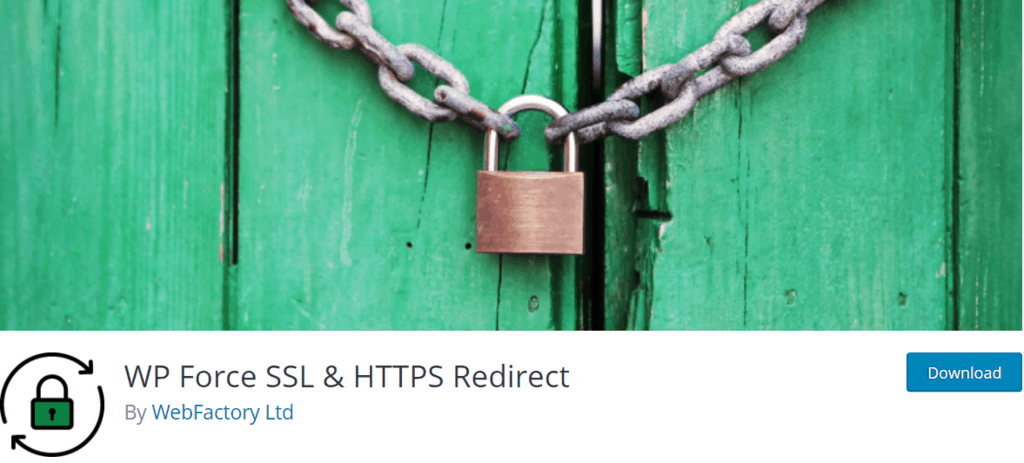 This is a simple yet effective plugin. By adding WP Force SSL & HTTPS Redirect to your website, you will be forcing HTTP traffic to redirect to HTTPS traffic. You will still need to get an SSL certificate which is a bummer, but once you get it, you are pretty much done with setting up HTTPS on your website. Even though you would usually be forced to write code in order to change to HTTPS, this plugin sets everything up for you with a single push of a button.
No code needed, no additional features that will take up space. This plugin does one thing, and it does it perfectly. And since the plugin is so lightweight, you don't have to worry about it slowing down your website.
4. BackupGuard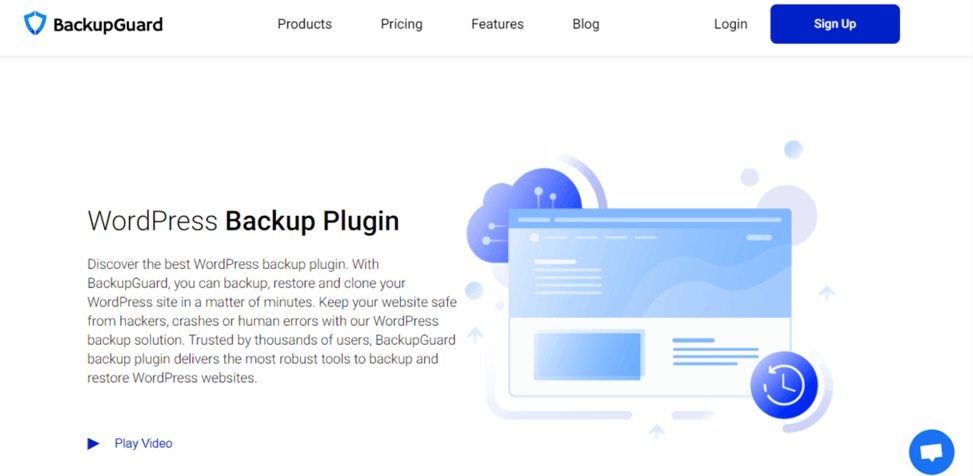 In case you want to fully back up your website, look no further than BackupGuard. This all-in-one plugin offers a wide range of features. Local and cloud-based backups, scheduled automatic backups, and website migration are bundled up into one package. What sets BackupGuard apart from its competition is the speed and reliability at which it is able to backup and restore your website. So give this plugin a shot if you find yourself worrying that something will happen to your website.
Othe Security Factors You Need to Keep in Mind
Use a Quality Hosting Service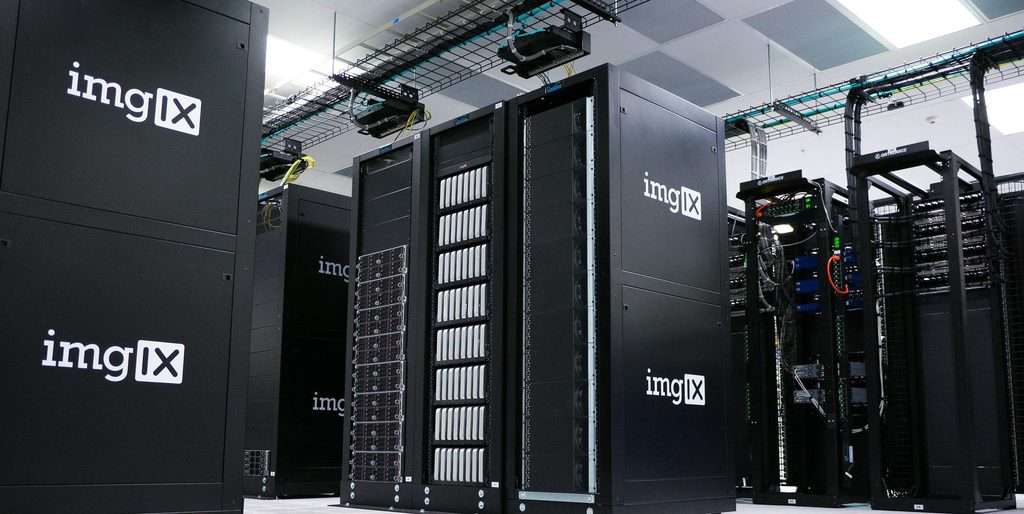 Just like you wouldn't store your personal data on a faulty hard drive, why would you do the same to your website? Your hosting service is the backbone of your website, so you need to make sure you pick one out that is both reliable and safe. And if possible, for a reasonable price. Since there are a lot of options when choosing hosting services, many users get overwhelmed, and they just pick the cheapest or most convenient one. This is bad practice.
We would highly encourage that you do your own research before picking out a hosting service, as you will find something that will suit your needs the most. Still, if you are in a pinch and you need to quickly narrow down the amount of choice you have, I would suggest Hostinger, NameCheap, and Dream Host as they are the best choices available in 2021.
Logout Inactive Users
By logging out inactive users, you reduce the risk of security breaches. This can be easily achieved by either better educating your employees or by using a logout plugin. Especially now when most people are working from home.
Two-Factor Authentication
Using two-factor authentication has become a must when it comes to any online service. From video games to e-commerce sites, two-factor authentication is an easy but effective way of ensuring user security. Not only that, since accounts are tied to phone numbers, both account recovery and user verification is a breeze.  Plus, you will be cutting down on people creating fake accounts, which is always a plus.
Regular Updates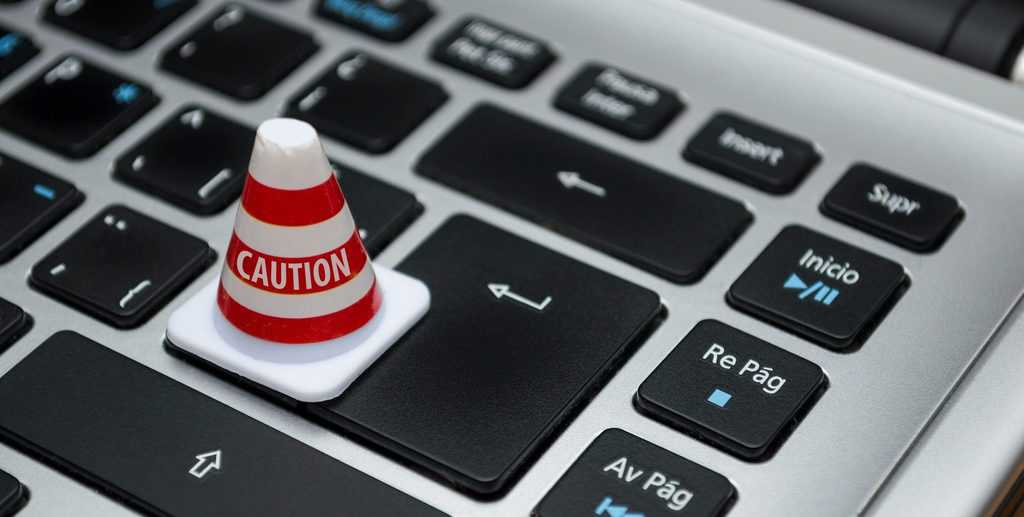 By regularly updating both your WordPress website and plugins, you ensure that any and all already found exploits cannot be abused. Plugin developers often find issues with their plugin, which they then promptly fix. Since many hackers often target low-hanging fruit, you need to put in the minimum amount of effort in order to keep your website safe by regularly updating your software. This is easier said than done, and that is where maintenance services come in.
If you never heard of maintenance services, you can follow this link which will give you a great introduction to what they are and what they are used for. But in essence, they are services that will make sure that both your website and plugins are up to date. This can be a lifesaver if you are a firm that has a hundred-plus website. But once again, picking the right one can be tricky.
Strong Password
Even though this point is quite obvious, we should still cover it since it is usually the main reason why breaches in your online security occur. The first thing you need to do to guarantee your online safety is to make sure your password is secure and hard to crack. Even though many websites warn you about this, a big part of the population still thinks that 123456 is a good password. Without going into too much detail on how to pick a good password, here are some basic guidelines that you should follow.
Never Reuse the Same Password on Multiple Services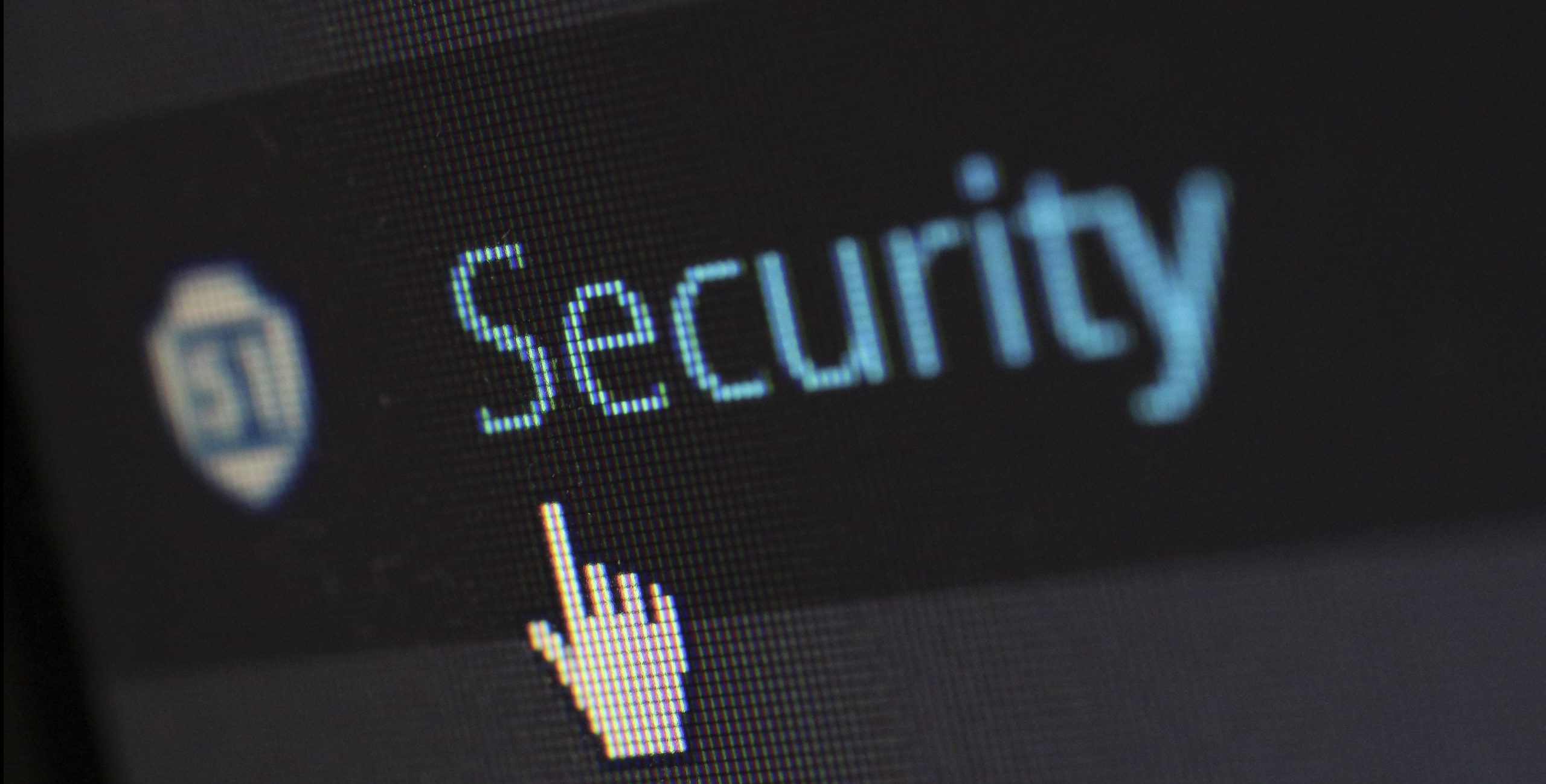 Make sure that your password is minimally 10 characters long. By adding in numbers and signs at unexpected places, you will increase your password strength substantially. Use a good password manager.
Limit Personal Information
Creating and having a strong online presence is a double-edged sword. While you can increase the traffic coming to your website, on the other hand, you become a bigger target for malicious people. Things like using a proxy email or just reducing the amount of personal information you put out on the web can go a long way.
In Conclusion
By following these ten tips, you are sure to keep your website security up to spiff. And even though things like a strong password and regularly logging out might seem basic, usually those solutions are the best ones. Still, taking measures in order to protect yourself before something bad happens is just as important as making sure that you have a plan B for when things go south.
And that is why once again, I ask that you at least use WP Reset since its Emergency Recovery Script is able to get you out of even the worst situations. There is nothing worse than being locked out of your own site.