For a podcast to be successful and grow, having an interesting theme or story to tell just isn't enough. You need help from a set of tools to enable your podcast to grow, catch a lot of attention and have millions of listeners. This is a list of such great tools that can help you on your way to podcast greatness.
1. Buzzsprout
Buzzsprout offers "all-in-one" features to fulfill the needs of the podcast. You will be able to promote and track your podcast, and Buzzsprout provides hosting for created podcasts. They will get your podcast posted in the top directories. Regarding measurements, you will get podcast statistics to see the quantity of your site downloads, apps that are used for listening to your podcast, and where your listeners are from.
With easy upload, Evergreen, and especially Transcribe that you will use in Buzzsprout, it will make your podcast more visible in search engines, and audio quality will always remain top-notch. So if you're on the lookout for a comprehensive tool, we'd suggest you give Buzzsprout a look.
2. Anchor.fm.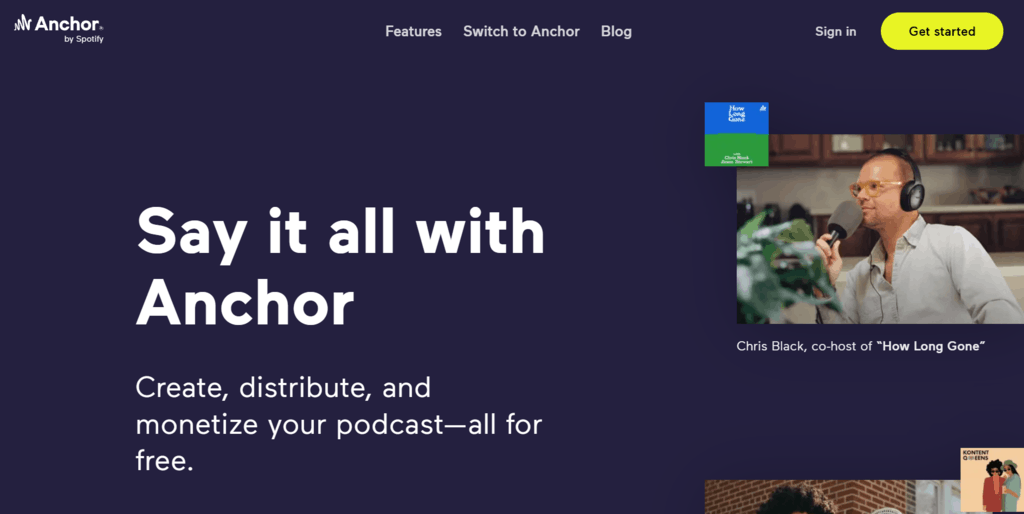 Anchor.fm provides detailed metrics to show your growth in a single dashboard together with measurements of your audience. You will get the interest of your audience on the basis of age, gender, location, and what listening apps they use so you can improve and adapt your podcast content to match their preferences.
Monetize your podcast through subscriptions and with Anchor Sponsorships. You can make audio ads with your voice to play them in your podcast episode. Collaboration with listeners is enabled, as with co-hosts and guests. Listeners can send you a voice message that you can import directly into the podcast.
3. Squadcast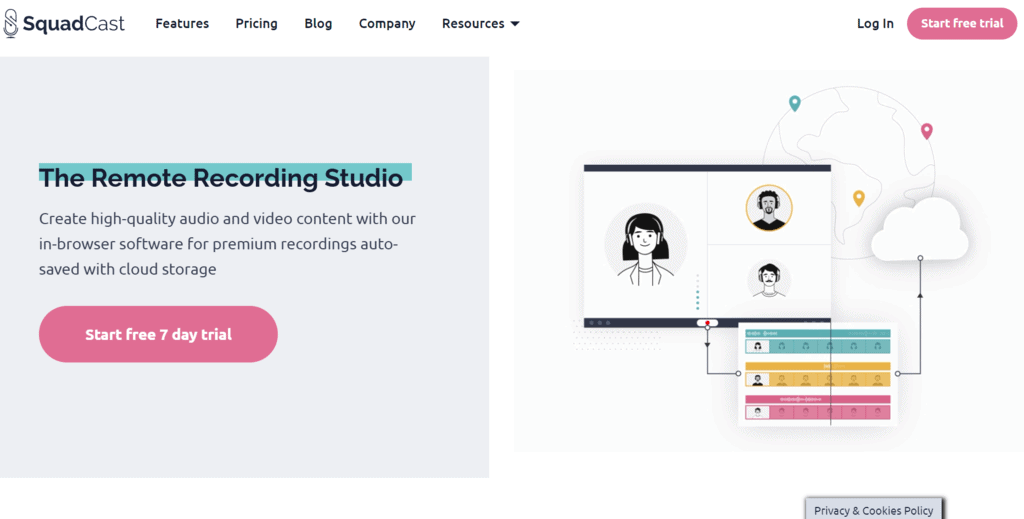 Squadcast is a "Remote Recording Studio" that creates high-quality audio and video content that is auto-saved in cloud storage. With its Audio drift eliminator tool, you can record your content locally. Progressive Upload will cover your podcast if there is a connection issue. Premium Recordings will auto-save, backup, and store all your recorded material at the moment you press the "record" button.
Your podcasts guests can captivate your audience with no need to download anything; just follow the provided link. It is a paid tool, however, and these are the prices: Dabbler Audio $10/month, Indie Audio $20/month, Pro Audio $50/month, and Studio Audio $50/month. For details of those offers, visit their Pricing page section.
4. SoundCloud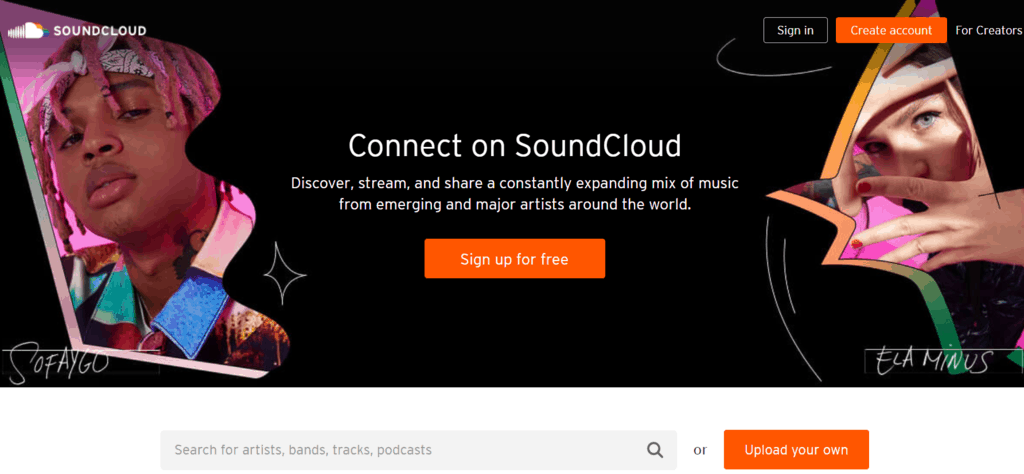 SoundCloud is a free online tool for streaming and listening to music. You can share your mixes and podcasts all around the world. As a musician on SoundCloud, you can grow your audience by connecting with your listeners and sharing your music. You can sign up for free as a listener, or if you are a performer, you can set up your profile, grow your career by monetizing on SoundCloud, and grow your listener's network through community engagement.
5. Auphonic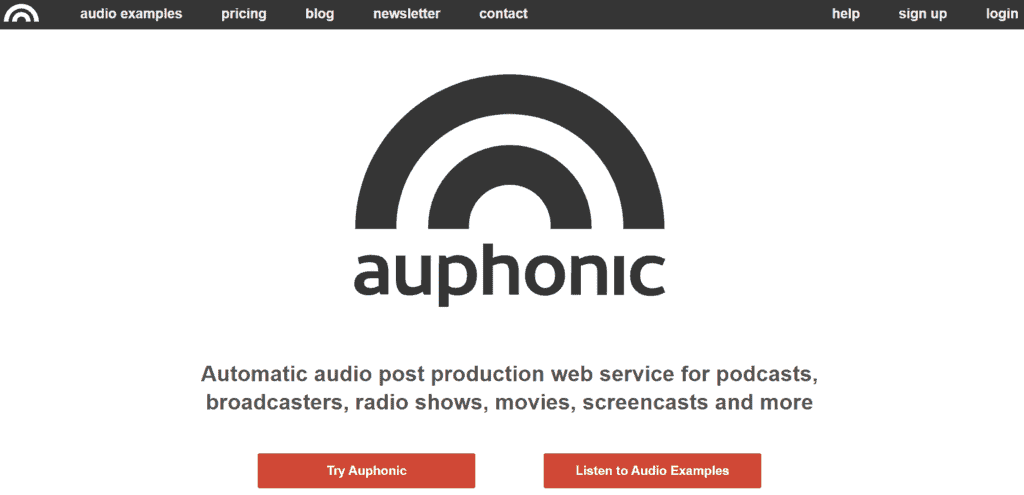 Auphonic production uses AI audio postproduction. With its algorithm, you will get a professional result for a podcast. We will mention just a couple of its AI-based algorithms: Intelligent Leveler, Loudness Normalization, Multitrack Algorithms, Speech Recognition, and Transcript Editor, Optimal Encoding, and many more AI features.
More explanation from "this is AI" is not needed, so this is its pricing: Auphonic is free to use for 2 hours/month. You can choose from Recurring Credits: Auphonic XS (Free): 2h/$0/month, Auphonic S: 9h/$11/month, etc. One-Time Credits: Auphonic 5h for $12, Auphonic 10h for $22, etc.
6. Scribie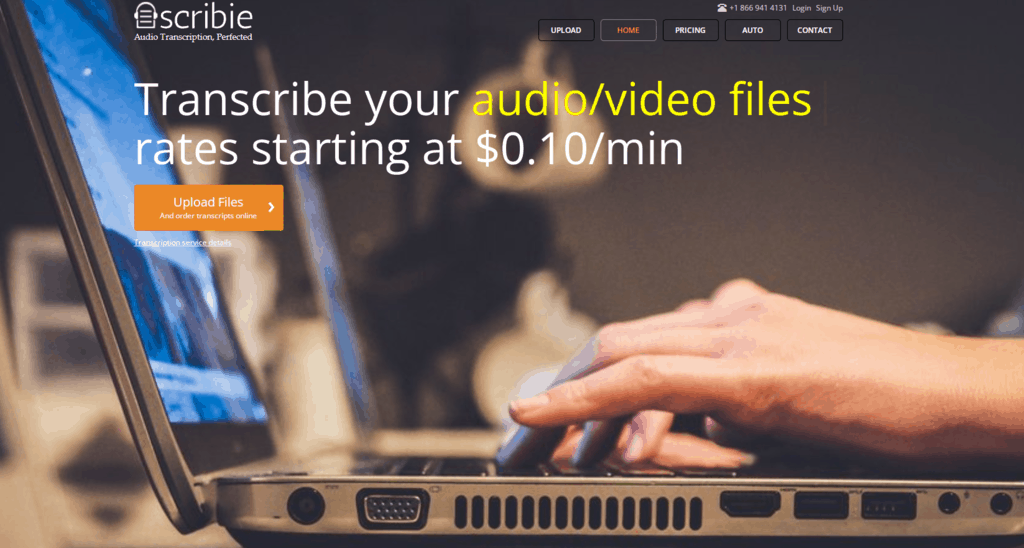 This is a small but very important tool for podcasters that can tremendously improve your podcast growth. Scribie is a tool that does Audio/Video Transcriptions, and pricing starts from $0.10/min. You just have to upload your file and order transcripts, as simple as that, but the effect is enormous for your podcasts.
7. Wavve
Wavve is a tool that shares your podcast on social media. It will select audio clips from your podcast and transform them into video highlights that will be shared and millions of social media users will have the opportunity to see your podcast and become a part of your audience. Since each platform has its preferred image size Wavve has pre-formatted sizes so you don't have to worry if the short will be the right fit for Instagram, Facebook, YouTube, etc. Preview your clip before publishing it and generate it on social media.
Wavve offers Free and Paid plans: Free, Alpha $10/month, and Pro $60/month.
8. Calendly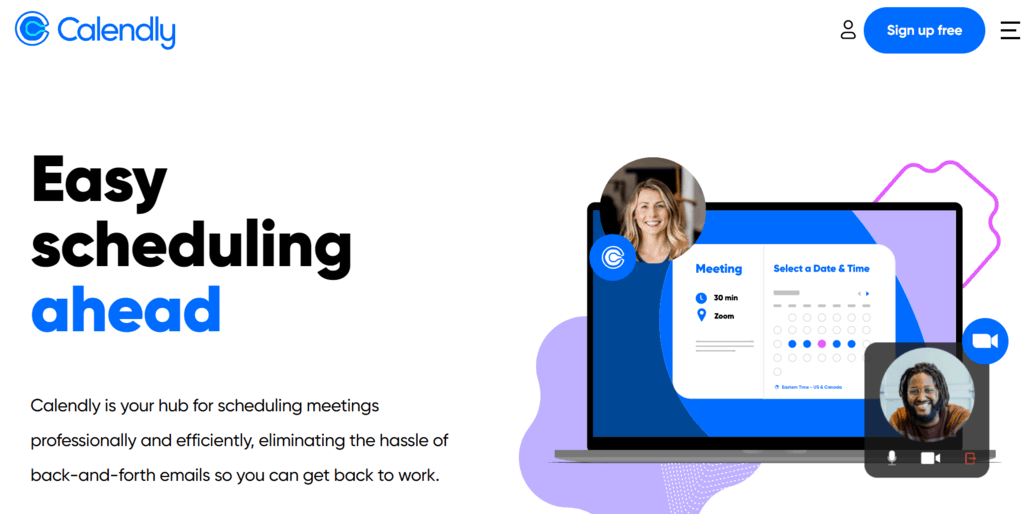 Calendly is an appointment scheduling tool. You can add your availability and Calendly will create simple rules for you. For your show guests, you can send a link or you can insert it on your page. Guests can pick an available time for them and that will be added to your calendar as an event, so you can plan. It offers plans for individuals and teams. There are core features with prices (starting at $8/user/month) so you can create a paid plan per your needs, and of course, there is a basic free plan.
9. Podbean
Podbean is a free podcast hosting tool with features needed to start, promote and monetize your podcast. It is great for beginners in podcasting because you'll be able to publish it in both video and audio form in a few simple steps. Podcasts will be distributed to all important directories and you will be able to measure your success and improve it based on shown results.
10. StreamYard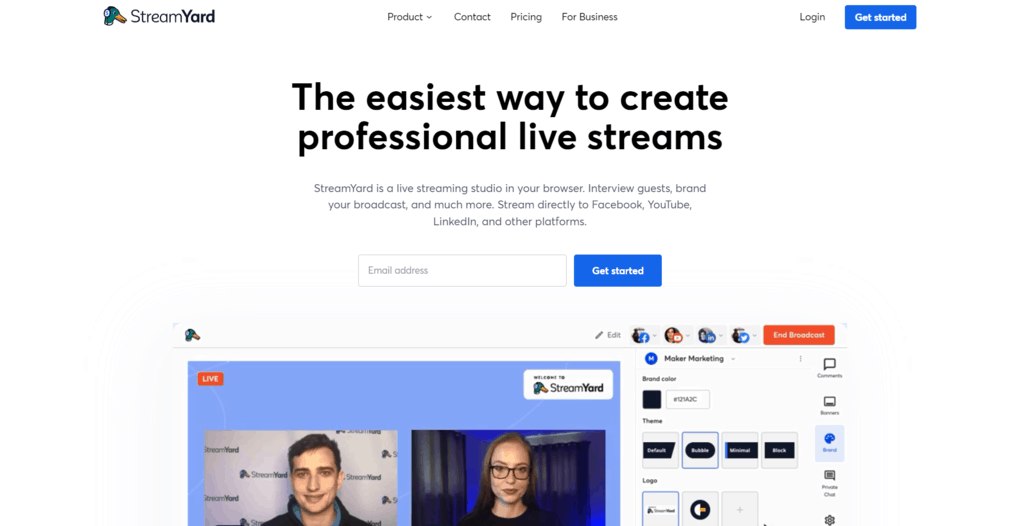 With StreamYard integrated streaming studio, you can live stream your podcast to social media platforms. You can interview your guest, and go live with those interviews from your browser; you don't need to download any additional software. It offers Multistreaming to all RTMP outputs at once.
Directly integrate with your audience by handling their comments on the cover and achieve more growth with audience engagement. Brand podcast with your logo, picked colors, and glaze. Grow your podcast with StreamYard's paid Plans: Free $0, Basic $20/month, and Professional for $39/month.
Conclusion
We presented a variety of different tools to grow your podcast, all of which are very useful, as you can see from the features they offer. Choose as many as you need to make your podcast listened to by many users.