Since PDF has become a dominant document format nowadays, the ability to edit and modify a PDF file has become a necessity for countless users. We often need to edit the content of the document, add or remove elements, including images, etc.
We will not talk about how important PDF is, but how important PDF editing is, for one obvious reason – it is the most commonly used file format of the modern age in a variety of industries.
The reason why people choose PDF over other formats is primarily that it is reliable. The file can contain various elements such as text, vector graphics, images, and tables, and when it comes to displaying data, it will keep its formatting regardless of the device. Due to that, we witnessed an expansion of different PDF modification tools around the internet.
The advantages of using a pdf filler free are plenty, but unfortunately, editing PDF files has always been troublesome and frustrating according to users. The most basic forms of modification were a huge hassle.
Fortunately, web-based tools like a PDF filler are there to help users easily handle electronic forms and everything that comes with it. They gave a whole another dimension to online document management: filling and signing.
Free PDF Filler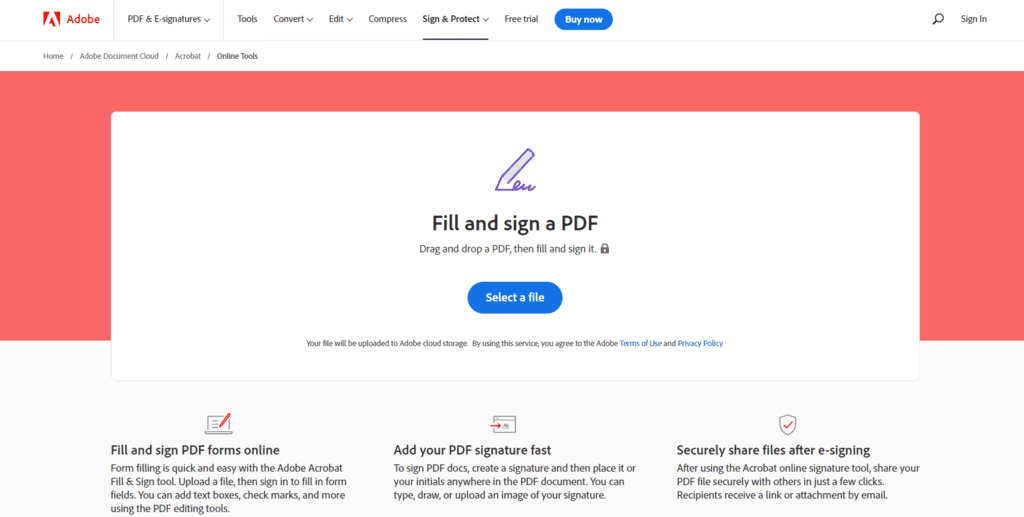 Many online tools let the user make changes and adjustments to the document. Among many, Adobe's PDF Filler stands out as the most comprehensive online platform for detailed modification of PDF files. The features and functionalities give several advantages to this tool over others on the market. With PDF filler, there is no need for additional page layout software or processor to modify the documents, which means – exactly what we wanted.
PDF filler allows filling and signing PDF documents online, adding PDF signatures, and safe sharing upon e-signing. Filling forms became quick and easy. Forget about the tones of paper you might have been used to. What about uploading a file and simply filling in the necessary fields of the form? If you need some more customization, do not worry.
Features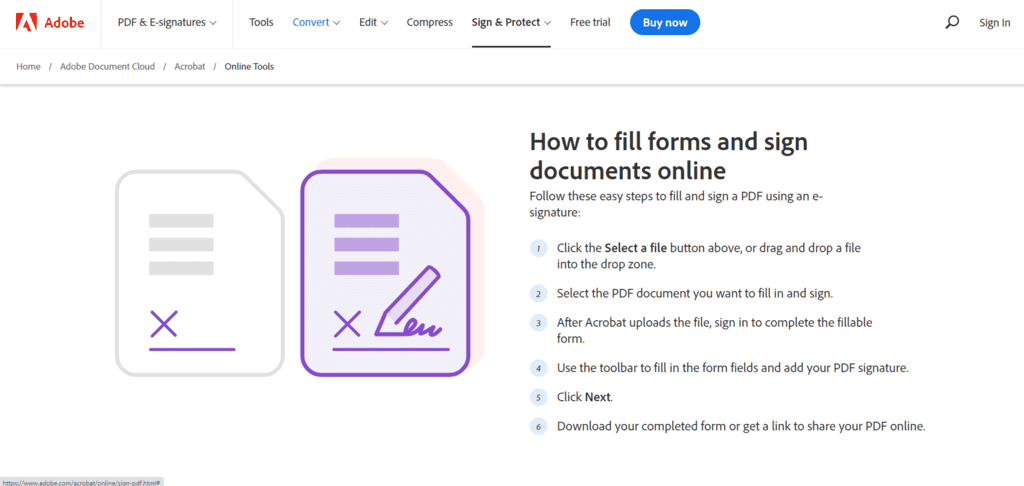 The features include adding check marks, text boxes, or other elements if you use PDF editing tools. Drag and drop feature lets easily handle documents. Simply drag it to upload and start working on it. Signing PDF documents is also something that makes business management easier.
An exchange of emails used to be followed up by a great waste of time and paper, requiring users to print, sign and then scan the document for further use. Signing electronically was the key part of the process, and that is exactly what this web-based tool is focused on. The features allow the creation of an electronic signature made of custom elements.
That means that the users can type, draw or even upload a custom image of one's signature. Setting up a photo as a part of the signature has never been easier, and we must give credit where the credit is due. Unlike the competition, PDF Filler shortens the procedures, so you reach your goal in just a few steps. Clicking on the "Sign yourself" button will let you add a custom image from the device.
Inside the signature panel, select "image" and simply look for an image of your nice and neat handwritten signature. Once your signature is ready, all you need is to pick the right spot on the PDF document, and your document is ready to go. Security is certainly another area of impact that users highly appreciate. Once you receive and edit the document, add your signature or add or remove elements, it must get safely conveyed.
If you use this online platform, there is no need to worry about it. You can share your PDF files safely and without with others in a matter of clicks. The file gets delivered via e-mail as an attachment or link. Back in the day, going digital carried a certain dose of risk of data misuse, especially signatures.
Therefore the users were reluctant to pursue online software for PDF editing. Fortunately, Adobe's significant commitment to privacy and security allows anyone to sign PDF files with high confidence.
In addition to that, you will be able to create a digital signature in any web browser. Chrome or Edge, it does not matter; PDF Filler ensures easy and efficient PDF document management.
Conclusion
Even though Adobe has a decent set of online working tools, this comprehensive online web-based tool contains all you need for concrete PDF editing, such as filling and signing. PDF Filler makes the whole process much easier and user-friendly by bringing great features and functionalities.
Whether you want to add elements like lines and circles, dots, text boxes, or checkmarks – this tool will give you that kind of freedom. Once you are done with editing, proceed with creating your e-signature. To remind you, similar tools encountered numerous issues, but not PDF filler. On the contrary, PDF filler turned out as a very efficient document management piece of software, suitable for a wide variety of businesses and industries.
This time-saving software lets users enjoy a high level of modification and document editing in just a few simple steps. In a matter of minutes, your PDF files can get well filled, signed, and ready for download.
Furthermore, just like a growing number of users, you will appreciate the safe transfer of the documents to relevant recipients. If you are dealing with a bunch of paper every day, stop wasting your time and follow the path of many successful businesses worldwide.