A piece of software called an essay checker can point out and fix mistakes in your writing. Inaccuracies in style, tone, and punctuation are also highlighted. These tools will also confirm that your English-language document was accurately translated. This tool is useful for students who have writing issues. You may also use these AI-based tools to check for plagiarism and repair spelling mistakes. Academic institutions must adopt plagiarism-checking software as research-focused education gains credibility worldwide. This makes sure that students learn to uphold academic integrity in their work and throughout their academic careers.
The credibility of the plagiarism scanning tool increases with the efficiency of the technology and databases. Today, there are a ton of programs accessible for both free and paid plagiarism detection. Some are simpler to use, more real, and more trustworthy than others.
Grammarly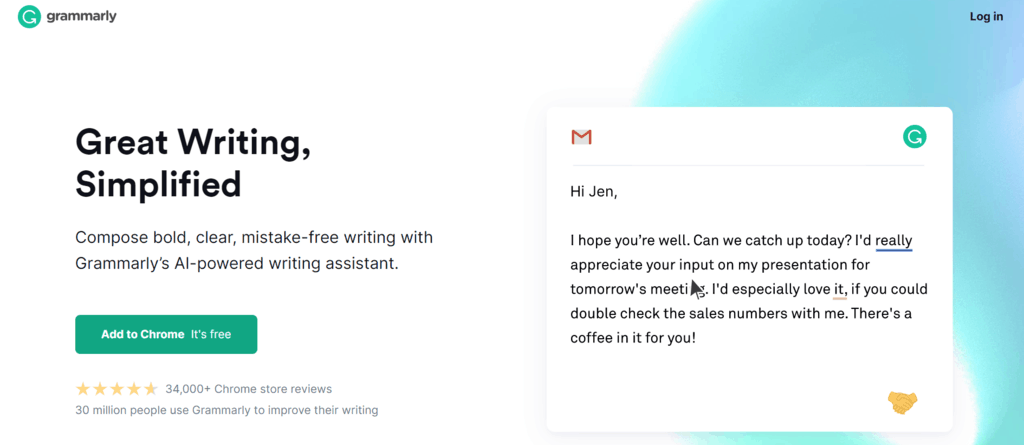 Because it's so simple to use as a Chrome extension, Grammarly's free essay check tool is incredibly popular. In order to correct an essay in practically any writing tool, you can use it.
The AI features of Grammarly are strong, and the software is regularly updated to get smarter and keep up with the most recent grammatical problems. Budget-conscious students should consider it. This online tool's premium version includes additional, in-depth checks for word choice, plagiarism detection, inclusive language, formality checks, and other things.
QuillBot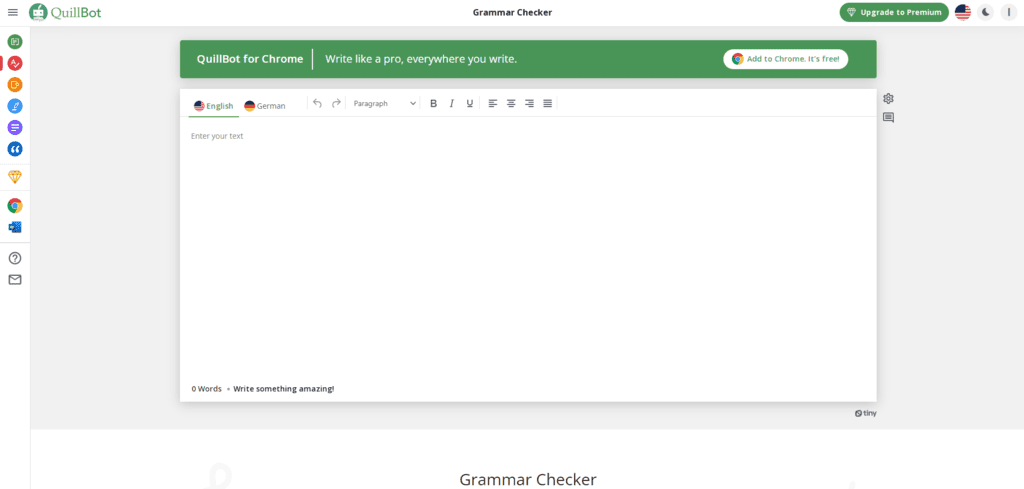 QuillBot is a very capable writing tool. The premium package will be most helpful to academics and essayists. For academics, the Quillbot grammar and plagiarism-checking tools are important time savers. If you're writing essays online, the summarizing and paraphrasing tools might be able to speed up your research and writing. By combining all of these skills, the co-writer can also help with content spinning. Please, though, be ethical about it and cite your sources in writing.
Its citation generator is a great resource for time-pressed essay authors. It instantly creates the appropriate citations and formats any link, document, or reference according to your selected style.
Google Docs Grammar Checker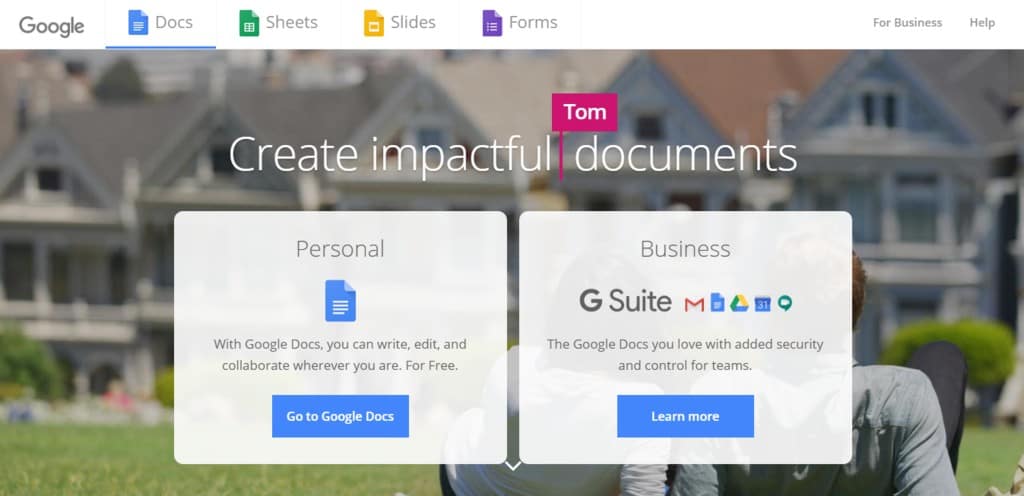 To make sure you haven't committed any errors, Google Docs comes with a built-in grammar checker that works in conjunction with its spell-check feature. Make sure the appropriate language is selected in Google Docs, and Google will handle the rest.
Anyone who has used a spell-checker previously will be extremely familiar with the writing tool because it is quick, efficient, and easy to use. Grammar mistakes are shown in blue, and you can click on them to see alternatives or adjust. It's free, but it won't find every error in your essays. The only downside is that it works only in Google Docs.
Scribens
With Scribens' free essay checker, you can use any of its many editing features without signing up for a subscription. I would advise this to kids at all levels. It can fix your grammar and spelling issues, just like other tools. It has 250 tools that look for mistakes and check your nouns, verbs, prepositions, and punctuation. Clichés, repetition, run-on sentences, and comma splices are also checked by Scribens. Any fault in your work will be immediately highlighted when you click on any area of it.
This online writing tool is free, but it doesn't have any rigid restrictions, making it a good Grammarly substitute. The absence of a plagiarism and paraphrase checker on Scribens is the only drawback of the service. It won't assess the originality of your work or offer suggestions for better sentences.
Conclusion
The greatest essay checker to choose will rely on your needs, your budget, and the intricacy of your essay. The finest essay checker is definitely Grammarly because it is widely accessible and has a feature-rich free version. It is also swift and precise. Other choices, nevertheless, are fantastic and provide helpful features.