Registration forms are essential when you want to promote your business or blog via the Internet. Registration forms usually look bleak and uninteresting, and they will put off people from registering to your website. But, if you use some of these plugins for making registration forms, you can expect that more people will be interested.
Some of them offer multiple column support if your registration forms require a lot of data and even a translation for the people that do not speak your language and do not know what type of information they need to put in to register. There are five registration form plugins you should consider without further ado because we think these are the best ones.
1. User Registration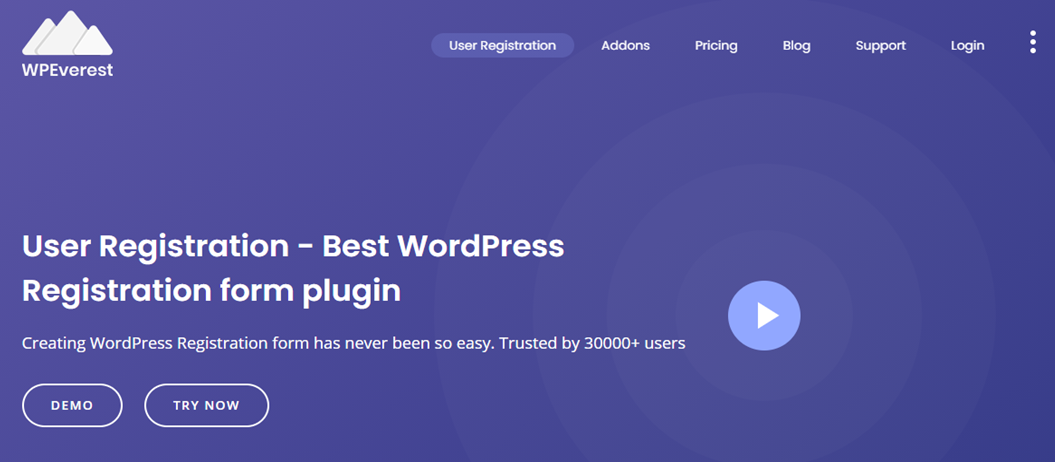 User Registration is a WPEverest plugin that will help you create stunning registration forms with ease. Some of the features of this plugin have been designed especially to help you, like the drag and drop user interface, which helps you to create registration forms in under a minute, the multiple column support feature that will allow you to have form fields in multiple column layouts for a visually more pleasing experience.
Also, there is no limitation on the number of forms you can make, and with Shortcode, your form may appear on the page, sidebar, or post  An email notification will let you know when you get new subscribers to your website. One other thing, this plugin is fully translation-ready for a speaker that does not understand your language and does not know what information they need to put in.
There are three plans for pricing, all billed annually, which means that you will be paying once a year for this plugin. The personal plan costs 69$ for one license, one year of support, and one year of free updates. The plus plan is 149$ per year, comes with five licenses and everything from the personal plan plus 14 additional premium add-ons. The last one is the professional plan, for 299$ per year, and you will get everything from the plus plan, but with an unlimited amount of licenses.
2. Easy Registration Forms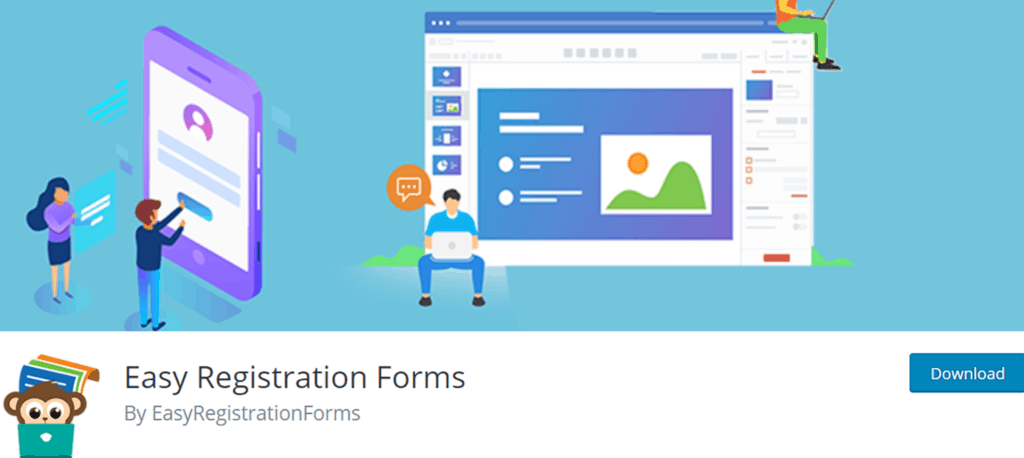 ER Forms is a registration forms plugin that offers you a lot of features, so you can create whatever you want. All of their forms are fully responsive, and they will look great on any device. It has a drag and drop editor that makes the creation of the forms easier than ever, it even has some prebuilt spots in the forms, so you would save time while making them. There are a lot of layouts ER Forms is offering for every suitable situation, and they even have an analytics system that will help you track the registrations.
If some forms should not be active anymore, with the user management feature, you can quickly disable the old ones. This is a freemium plugin, so there is a free version you can use, but the prices for pro range from 59$ per month for the Personal plan, to 119$ for the Professional, and 189$ for the Business subscription.
3. Kali Forms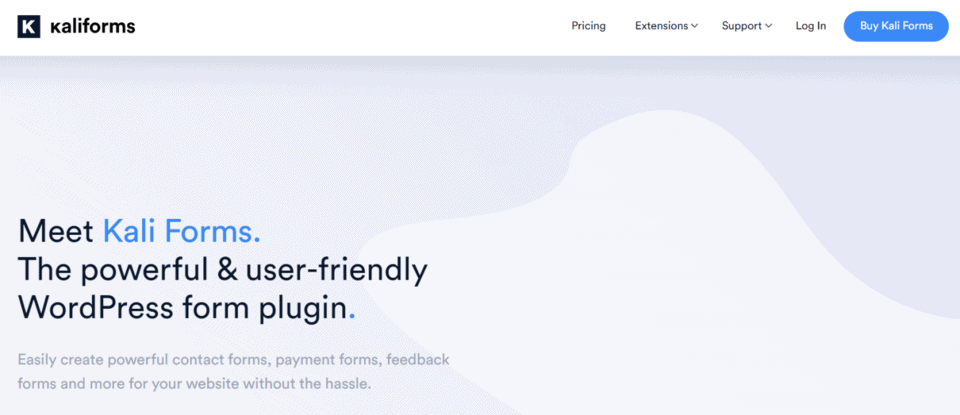 Kali Forms is a registration form builder that offers the buyer a great value product. There is no coding required to make the registration forms, and all of them have all the spaces could ever need. You can even use some of their templates to make the whole process even faster. There even is the option to enable people to upload photos and videos to your forms. You can make them into multiple pages as well, and they'll never go to spam because of the reCAPTCHA integration that protects them.
The prices range from 29$ for the Starter Pack, the Freelancer pack costs 49$, the small Business Pack is 69$, and the Agency Pack costs 89$. Each pack builds on to the last with the number of features they have and with the number of websites that this plugin can be used on. Also, there is a 14-day money-back guarantee.
4. Ultimate Member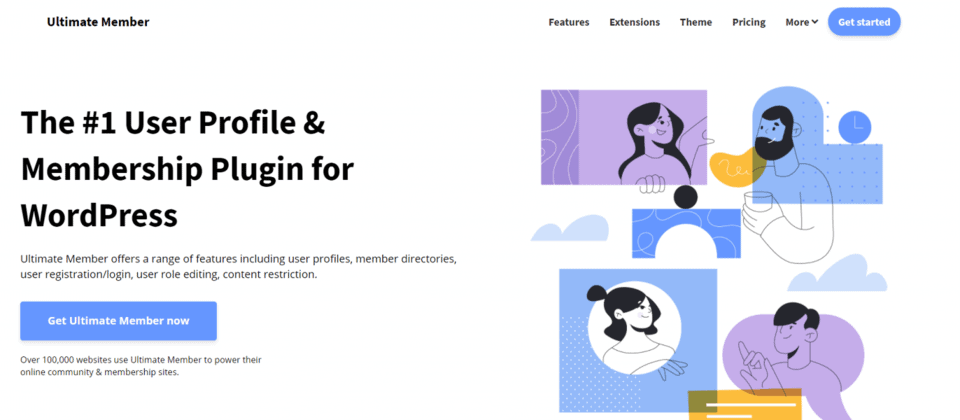 Ultimate Member is a user registration form plugin, and it is marketed as one of the best out there. Some of its features are to view and modify the registration status of the users. It can be auto-approved, approved by email, or manually by the admin. If you want your users to have specified roles, you can assign roles to forms, so when the user registers, that person will be assigned a role on your website based on the form they submitted. It is fully customizable and fully responsive, and it also offers the reset password feature in case one of your users gets locked out of their account.
If you choose to get this plugin, you'll be billed annually. But the core version of this plugin is free. The Extensions pack costs 249$ per year, and if you want the theme as well, that is going to cost you 299$. This plugin comes with so many features and the ones named were the ones that did not show up anywhere else, so be sure to check out the full features list.
5. User Meta Pro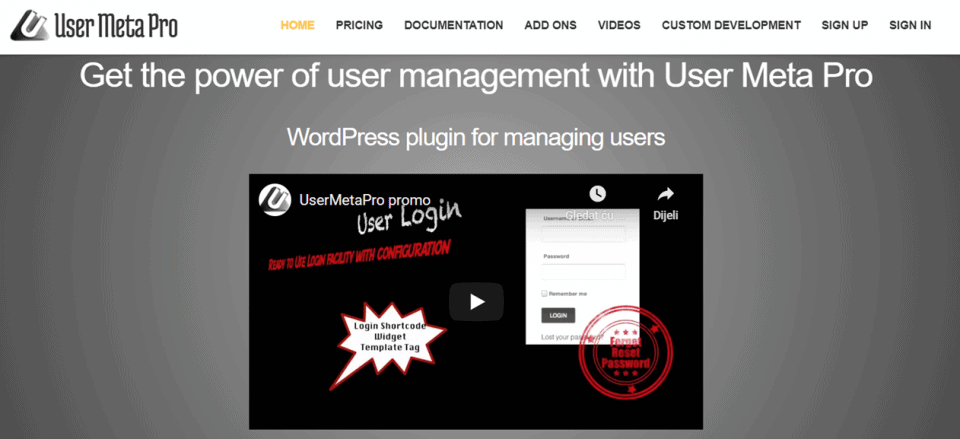 User Meta Pro is just one more great user registration form plugin for WordPress. It offers features like adding fields to the registration forms, building custom user profile forms, customizing the login forms if you want to be extra careful that the right people are logging in, multiple field forms, and many more.
Price-wise, this plugin has a free version, and the plans for the other subscriptions are billed annually. The Single-site pack is 39$ per year, the Unlimited Sites pack 99$ per year, all pretty fair. However, the Lifetime pack is 299$, and it is not a subscription. It's a one-time purchase.
Final Words
There you have it, five-user registration form plugins for WordPress that will fit you no matter how big or small your company is. All we know is that you cannot go wrong when choosing one of the plugins presented here today.