Projects that appear out of nowhere and take the world by storm? A startup is a business model that has conquered the world. This is basically an open company that tries to position itself in the market by offering original products, processes, or services, given that the largest percentage of startups are small companies with only a few employees trying to break into the market very quickly with a revolutionary idea that needs to be presented in the best possible way.
In this digital age, it is no coincidence that most startup companies are dedicated to digital services. Such services require minimal investment. Speaking of finances and investments, what every startup needs to own is a website.
The website should look nice, be simple and present your startup idea in the best possible light, and we believe that in the beginning, you do not have large financial resources that you could invest in the creation of your first website.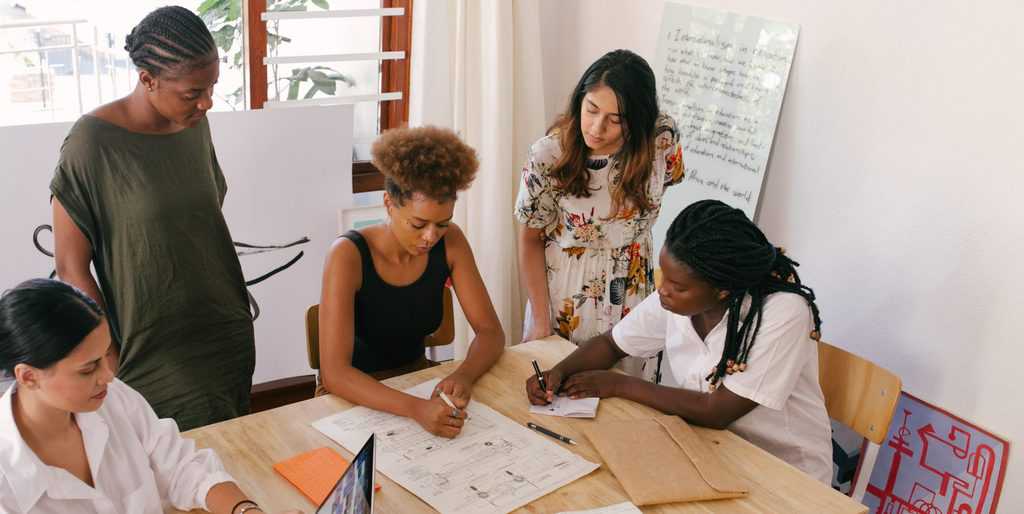 WordPress is an open-source platform that is very easy to install and allows you to create stunning pages even with minimal knowledge of web programming. What needs to be emphasized is that WordPress is free, and you have no restrictions.
The focus should be on the layout of the page, and that's what themes are for. The best thing about all this is that they are also very simple in addition to all of them looking beautiful. For as little as $ 50, you can buy a professionally designed WP theme that you can tailor to your needs and with minimal investment.
Given that WordPress is the most used platform on the Internet and that approximately 65% ​​of websites on the Internet just use WordPress, which is another confirmation that you need to use WordPress, you can find many topics for your first website on WordPress the Internet. We've set aside 7 themes for you in hopes of making your search easier.
Now let us take a look at some of our picks for your potential WordPress theme.
1. StartIT – Fresh Startup Business Theme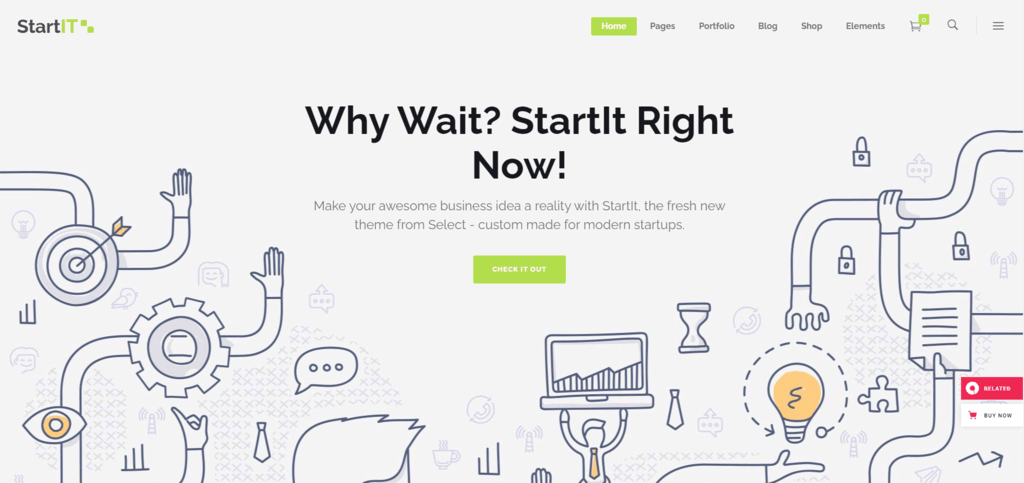 StartIT has a vast number of useful and powerful options that allow you to monitor any aspect of your website. It comes with pre-built blog templates, and it's easy to get started with your first web page. It's also very versatile, and the theme's support is excellent, so any issues can be resolved quickly. Plus, it comes with plenty of previews you can check out to make sure your site will look just right.
2. Digeco – Startup Agency WordPress Theme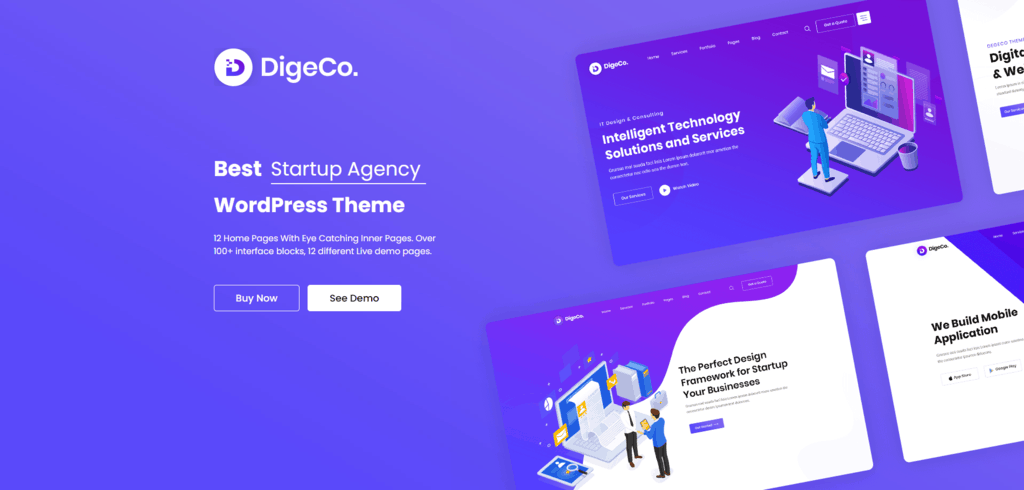 Digeco is without a doubt the best WordPress startup agency theme. It has a simple and modern design. Digeco gets you off to a great start by providing four multi-page homepages that serve as excellent landing pages. It's simple to use, and it's easy to customize for your startup, even if you don't have much experience with websites.
3. Incubator – WordPress Startup Business Theme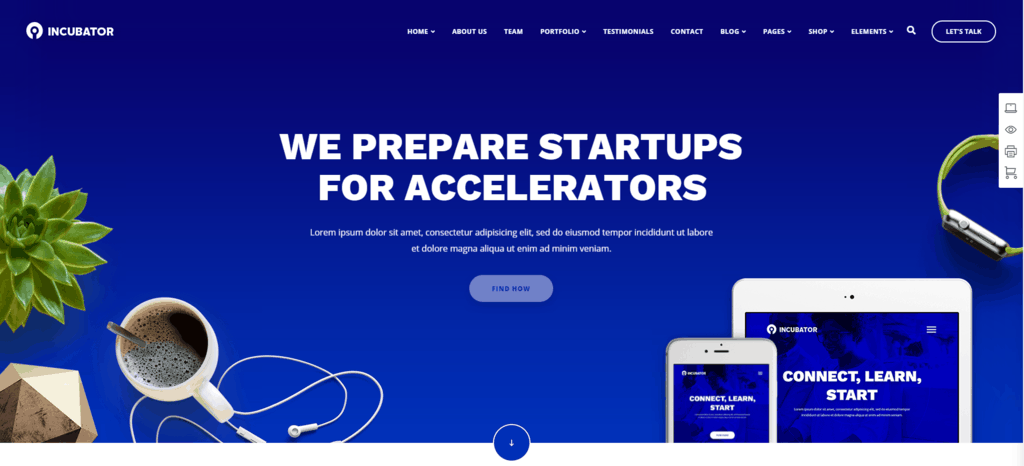 Incubator is a simple, clean theme created specifically for IT start-ups. If the users visit via phone, tablet, laptop, or desktop computer, the responsive and user-oriented design ensures a consistent, fantastic experience. Start using Incubator right now and adjust the overall design in minutes. You won't regret using this theme, it comes with plenty of features, and it looks fantastic no matter how you choose to design the site.
4. Ayro – Tech Startup Theme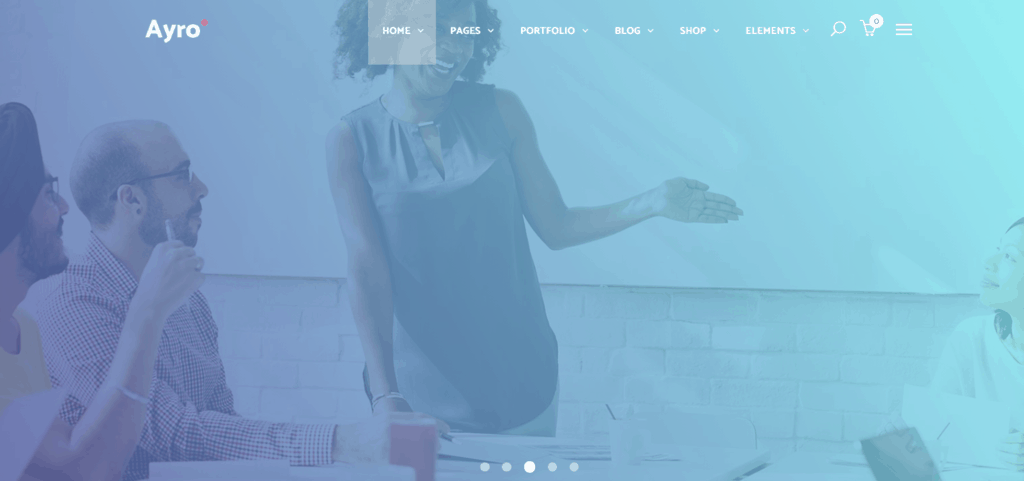 Ayro is a brand-new theme created for both tech startups and digital businesses. You'll have everything you need for a modern tech or startup website. There are a ton of vibrant formats, useful elements for any digital enterprise, two premium plugins packaged for free, and you don't have to use any code.
5. Saasland – MultiPurpose WordPress Theme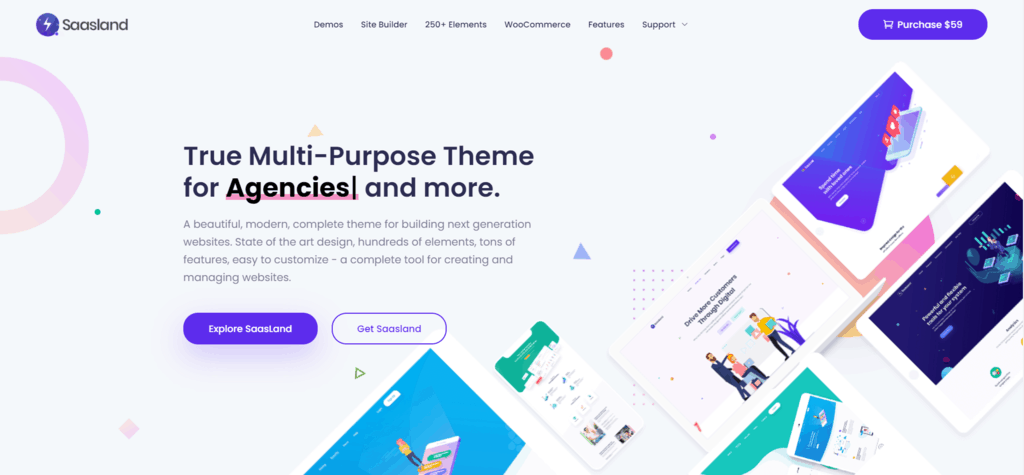 Saasland is a WordPress theme for SaaS, tech, startups, smartphone apps, agencies, and other associated goods and services. Saarland is jam-packed with features, components, and blocks, giving users complete control over the creation of a dynamic, technical website in no time. It's completely open and looks great on all kinds of displays and devices.
6. ShadePro – Startup & SaaS WordPress Theme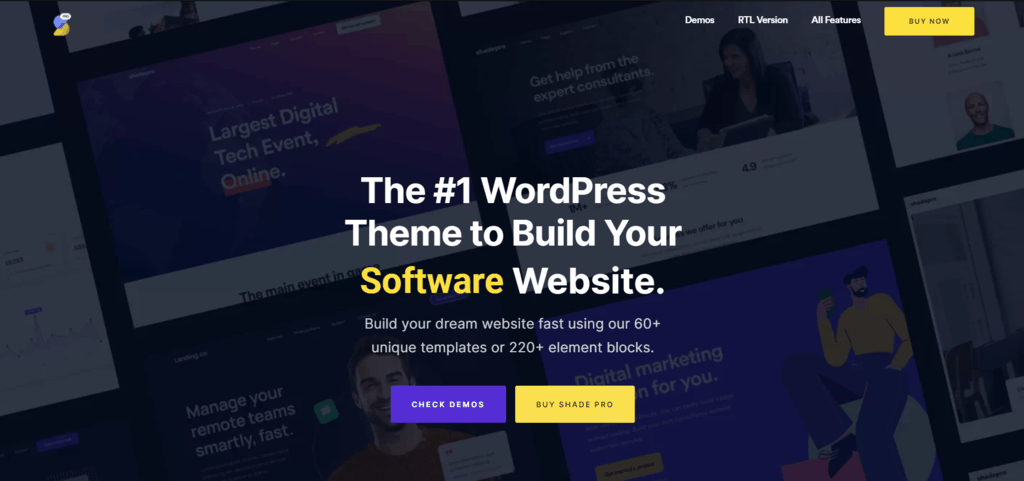 ShadePro is a multipurpose WordPress theme for startups, SaaS businesses, apps, and software. It was created using the most up-to-date design styles and typography choices. ShadePro's drag-and-drop page creator, Elementor, allows you to quickly customize your site by inserting text and photos – no coding needed! You can also choose from over 50 awesome pre-made models that are ready for use on your new website right away.
7. Geko – Startup WordPress Theme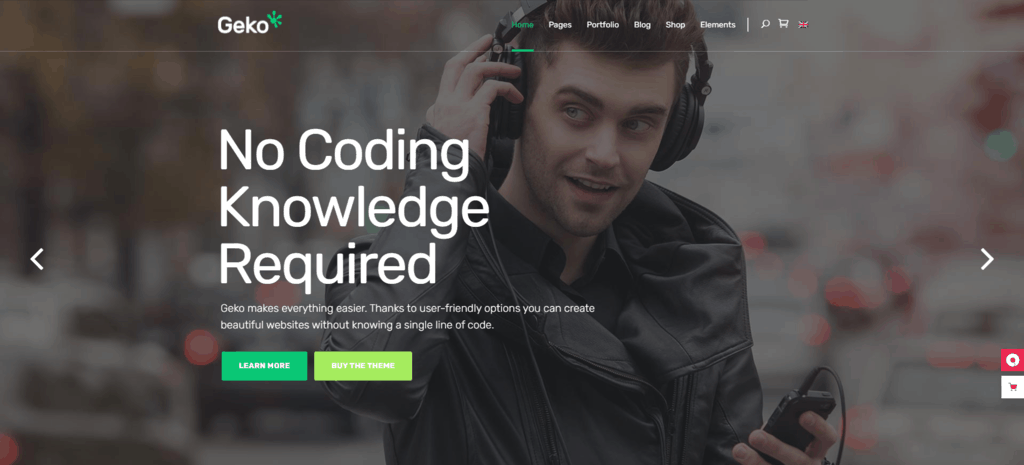 Geko is a fantastic WordPress theme that includes everything you'll need to get your website up and running fast. And the creative process is so easy with Geko. This theme was created with a variety of technology companies in mind and is appropriate for both startups and enterprises. Geko also includes single-page templates for shop lists, as well as various templates for displaying blogs and portfolios. It has incredible functionality that can be customized to meet unique requirements.
Conclusion
WordPress is a great solution for all those who want a website up and running as quickly as possible, without the need for any prior web development knowledge. You also remove the need for hiring a professional to do that job, which can both be costly and take some time.
As you can see in the examples we have si out for you, WordPress themes are really beautiful and will present your startup in the best possible way, and also, you will not have to invest too much money in the website. WordPress themes proved to be a valid solution for most of your needs with a wide variety and ease of use.
Be it your time or money. You have to invest to gain something in return. And keep in mind that by investing in a quality website, you can truly help you grow your business. We hope that among our picks, you will find the right theme.