If you own a website, chances are you have a whole lot of links on it. Keeping track of them as well as managing them can be a difficult task. It's extremely important you take care of them, though. This way, not only do you make it easier for your visitors by lower their frustrations concerning links that don't lead anywhere but also provide them with a safe environment.
That's because they can be certain none of your links are malicious and that they lead exactly where they think they do. There are quite a few plugins that can help you achieve that, and that can save you a lot of time and effort. Here's a list of the top 7 ones:
1. WP Links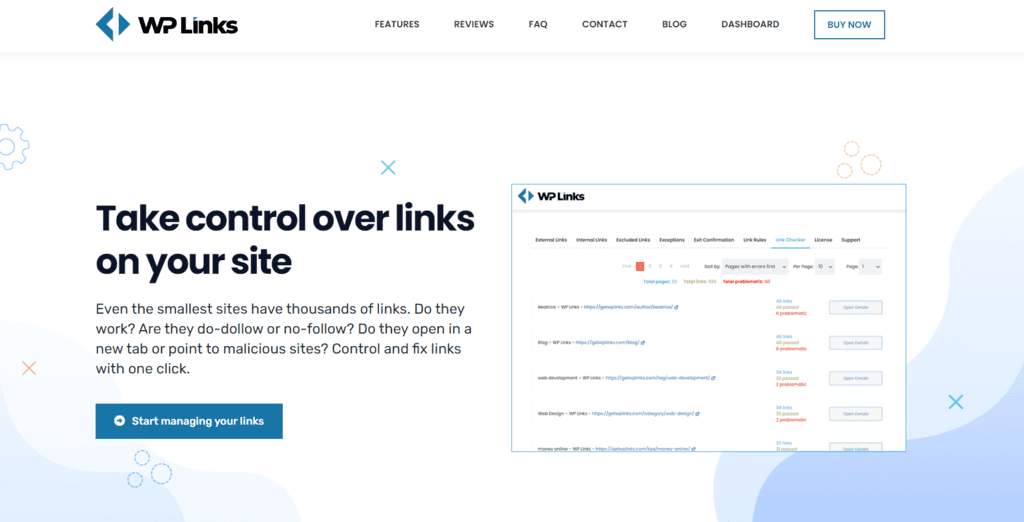 WP Links is simply a must-have plugin if you're a WordPress site owner. It offers a variety of nifty features, fully customizing your external links being one of them. You have the option to set follow or nofollow attributes, attach icons to outgoing links, and so on. Internal links can be modified in the same way.
Create your own link rules, as well as exceptions to those rules. Additionally, there is also the Exit Confirmation setting, which displays a fully-customizable popup to each user who clicks an external link. Not to mention, there is also a Link Checker feature that scans all links on your site with the click of a single button, scanning for any dodgy links or the ones that don't lead anywhere.
2. SEMrush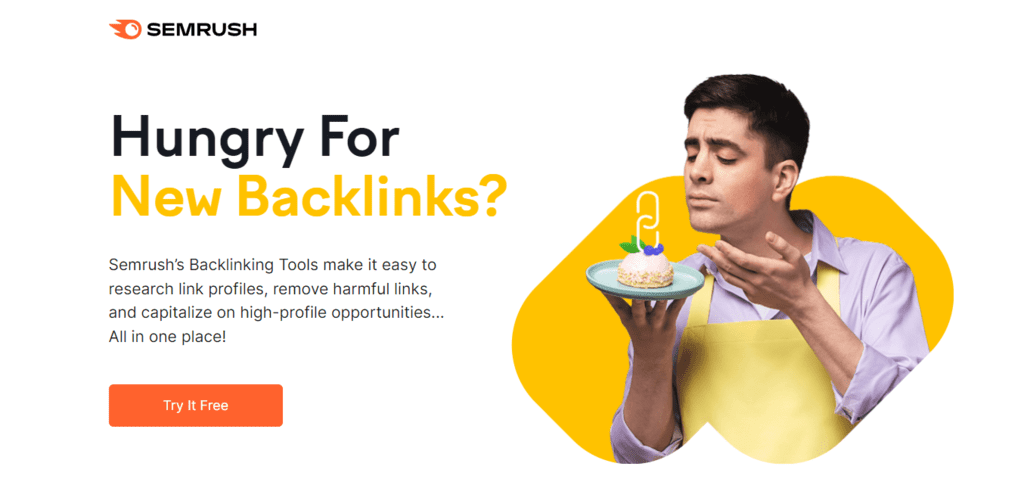 SEMrush is a quick way to crawl through backlinks on your site. There's an analytics report available that lets you find out who your greatest competitors are and what they do with their links to stay on top. This way, you can adapt your own strategy to improve your website and climb up the ladder. Recovering lost links is also available as one of the plugin's features. It lets you identify trusted domains so you can regain those links which have been removed from them.
3. JustReachOut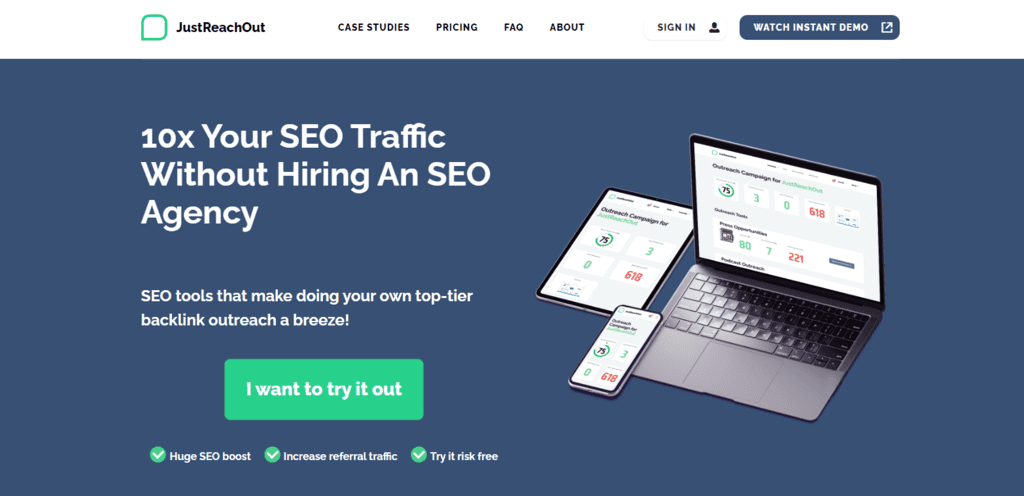 JustReachOut, like other plugins that assist you in managing your links, helps you boost your SEO as well as your site's traffic. It has a podcast outreach feature with which you can come across shows that are looking to fill in some guest spots.
Use the scanner to take note of broken links either on your site or someone else's. Brand mentions can be uncovered without links so you can receive links from people who are already commenting on your business in one way or another.
4. Moz Link Explorer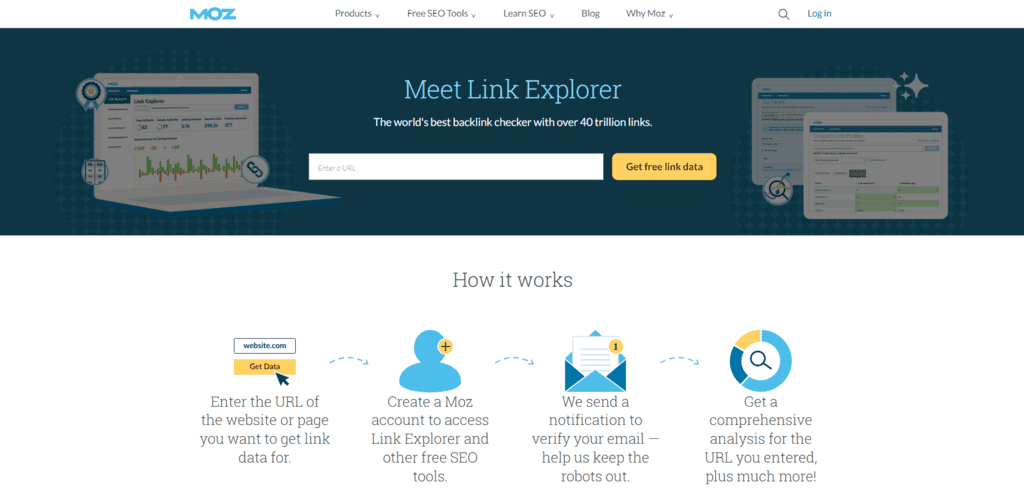 Moz Link Explorer has a great feature called Link Research functionality. It allows you to search for a specific URL or domain so you can check it out. You get a detailed rundown of the overall number of inbound links, ranking keywords, and linking domains. There's also a CSV file download available for each of these attributes so you have a comprehensive list of the characteristics you're looking to analyze further.
5. Linkody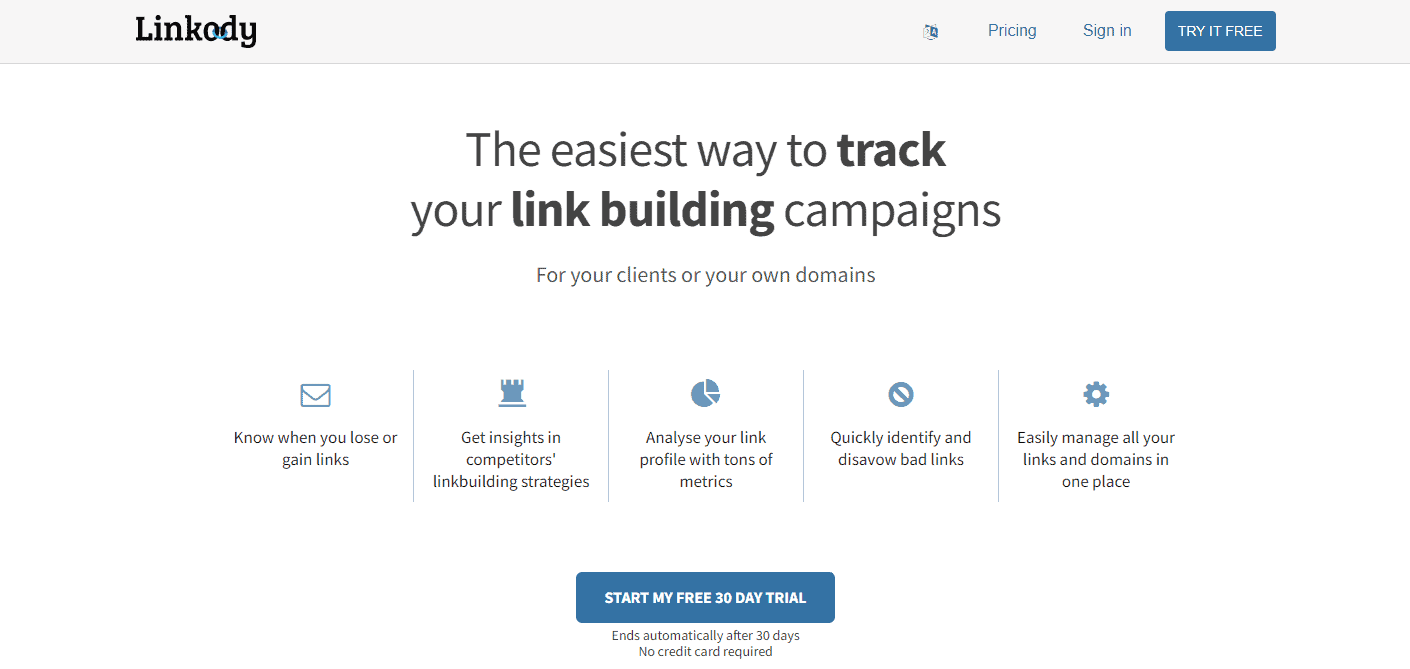 Linkody provides multi-user support, meaning more than one person can make use of the same Linkody account. With its help, you can visually find links on the source page with a single click. Malicious backlinks are no more, as finding them is made as easy as ABC. Then, you can simply take care of those with minimum effort.
Check out if your links are indexed by Google, and scan your landing page for the notorious 404 error. Naturally, an analysis of backlinks is also one of the features which you can use to improve your keyword game.
6. NinjaOutreach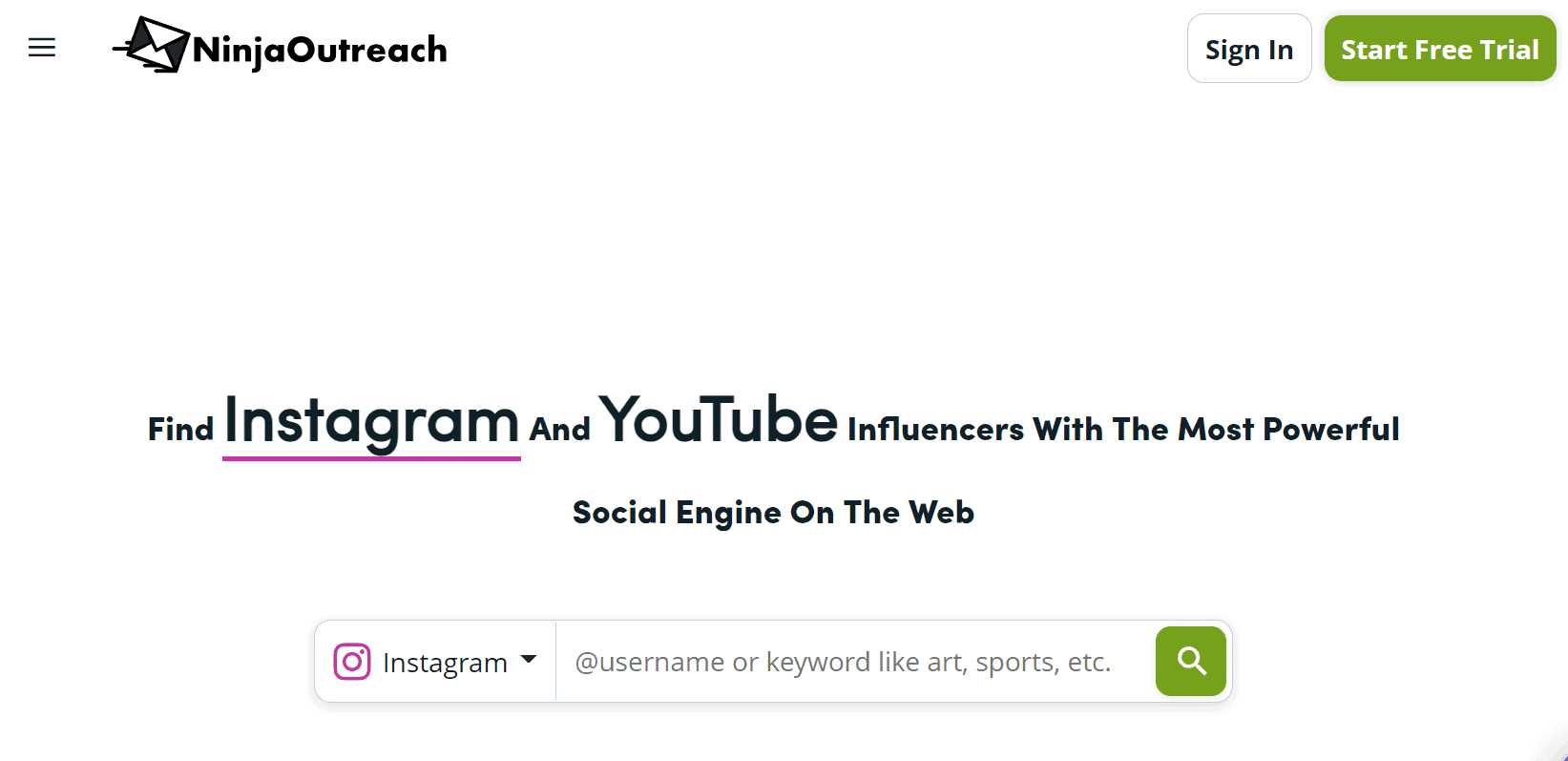 NinjaOutreach is the plugin to find the winning links. If you have the need, you can also use it to track down the contact information of site owners. Your outreach campaigns are a dream to manage with the help of this plugin as sending those e-mails is a piece of cake.
Uncovering new links is no problem, and it also allows you to manage your contacts and outreach campaigns all from the same place. Track those performances, and build your links with infographics and expert roundups.
7. BuzzStream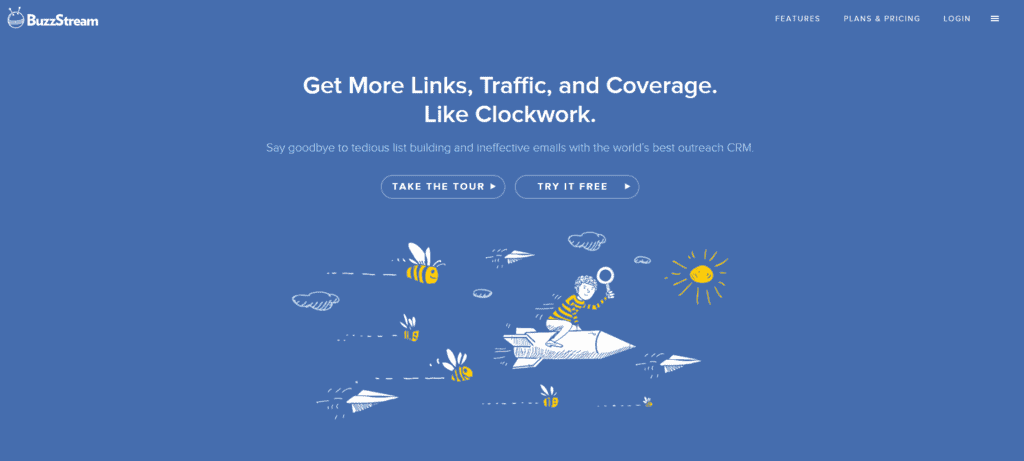 BuzzStream is a platform that aids you with converting potential link prospects into backlinks for your site. This can mean a lot for your general outreach. Personalizing your outreach is easy, and you can scale it exactly how you think is best. All of your contacts can be stored in a user-friendly dashboard where you can sort and filter the data you have as quickly as possible.
Conclusion
There are numerous plugins and platforms you can use to build your links, and you should check them out and make use of them as best as you can. WP Links is at the top of this list for a reason, and you surely won't regret setting it up.