Business owners often feel like they reached their limits in the number of customers they generate for their products and services. This can be extremely frustrating and demotivating, but thankfully, you can find many solutions and strategies nowadays. One of the most important and widely popular solutions is lead generation. Many newcomers may not be familiar with leads, their meaning, and how they function. That's why we're here to help you understand this concept better and show you some online solutions for generating more leads.
To put it simply, a lead represents a person willing to get your product or service, a person that expresses interest in your work in different ways, forms, and shapes. You can generate leads through different sources; it can be via email, social media, websites, etc. What distinguishes a lead from other ordinary potential customers, so to say, is that they already showed interest in your services, and you are not on unknown terrain when you communicate with them.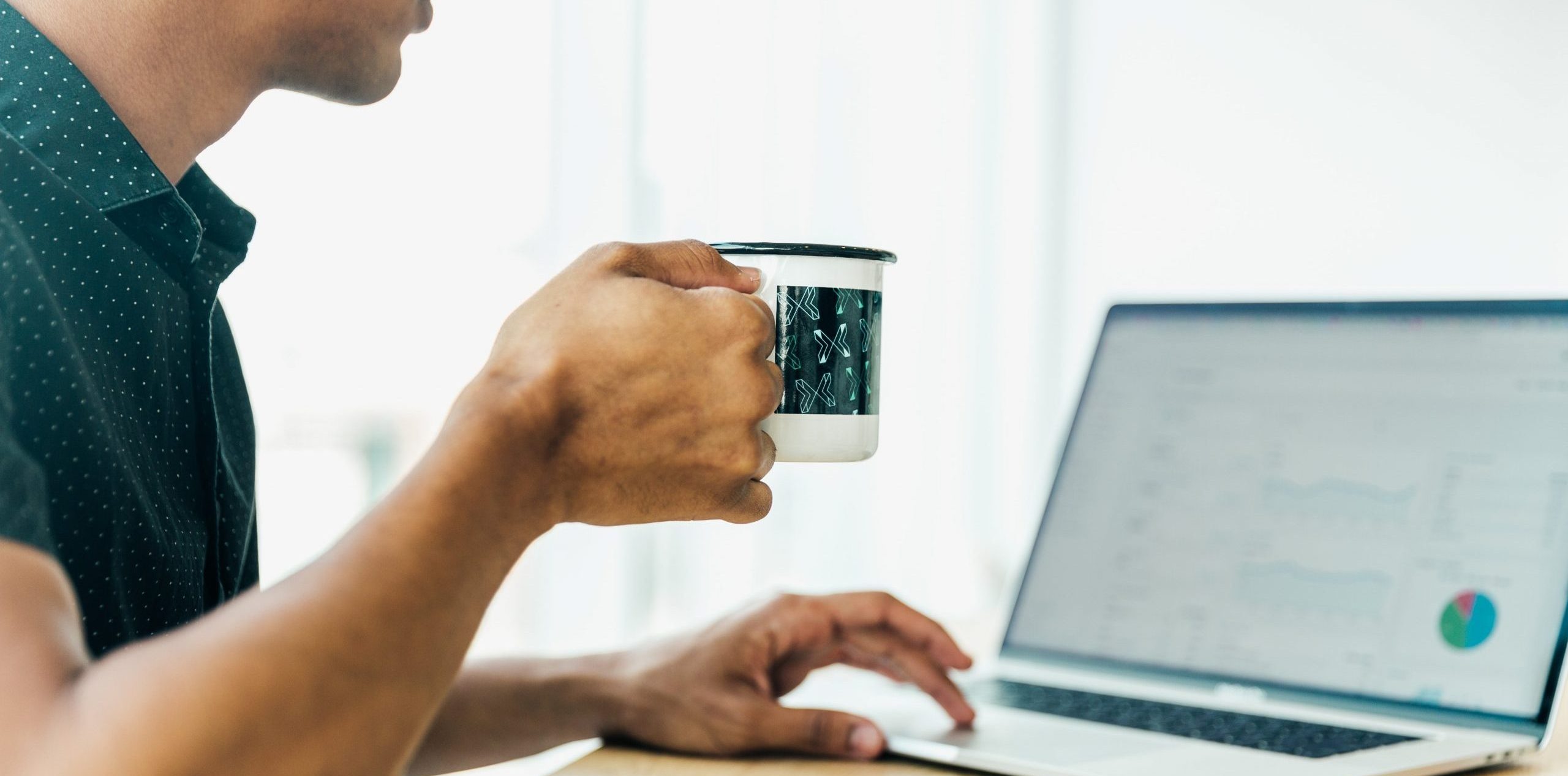 Thanks to this, businesses can personalize communication with potential customers and increase their chances of selling their products or services. To achieve this and create or generate leads, people are required to fill out some type of a form on a website they are subscribing to. This can be formed as a  newsletter, an on-site questionnaire, or any type of a form. These help to gather information on the interest level of your potential customers. Information you get based on these strategies helps you qualify your leads and assess if you can sell your products and services.
Based on this description, you can see that generating good leads is not an easy job to do, some companies hire third parties to do this job for them, but this approach is both risky and expensive. Others rely on different tools and plugins for better lead capture, and we'll be talking about such tools in this article. LinkedIn is a classic way to generate leads. Be sure to promote your LinkedIn page effectively. In addition, we'll explore some of the best tools for capturing leads.
1. Swipe Pages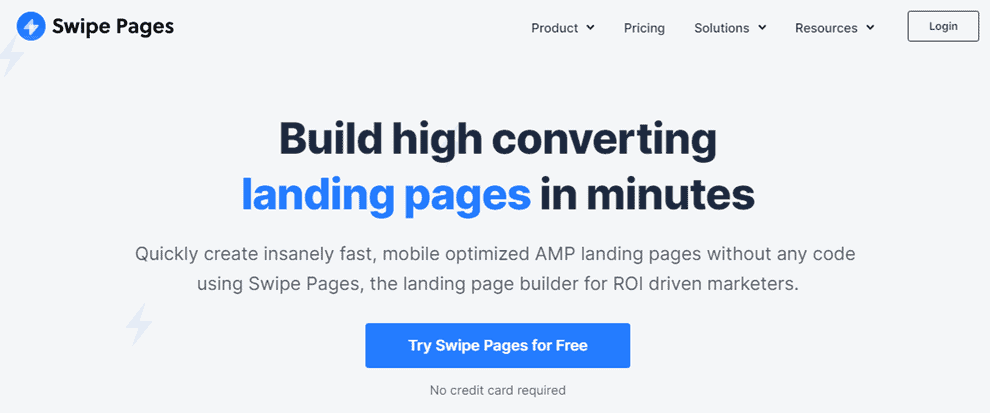 Definitely a crown tool when we talk about lead capturing for businesses. Swipe Pages is an AMP page builder with which you can become a creator of some amazing landing pages. Any page you craft is optimized for all devices, and most importantly, the whole process doesn't require any coding knowledge. Landing pages are there to save your business when problems with add conversions occur, and that is what Swipe Pages is all about. This tool offers more than 40 appealing templates, fully optimized for conversions, as well as customizable thanks to a user-friendly drag-and-drop interface.
Swipe Pages covers every need one business owner can have when dealing with lead capturing. No matter if you are having difficulties with the ability to promote a limited-time offer, new product launch, or product visibility issues, Swipe Pages can help you. Thanks to its powerful cloud, all landing pages are safely hosted, so there is no need to worry about losing data. This tool is incredibly fast, meaning you don't have to think about losing your leads because of slow landing pages. It is important to point out that every landing page runs through all performance optimizations before being deployed to a CDN.
This app gives you some amazing features, including the ability to create forms and capture new leads in different ways, add text fields, toggles, checkboxes, and much more; with this, you will get all the information you need about new leads. One feature that stands out is a powerful form builder tool that lets you transform longer and complicated forms into simple multi-step forms, encouraging more users to become your customers. Using this tool, you can also test your ideas with built-in A/B testing giving you the option to experiment with landing page performance. There are so many options and features on this tool for a small price.
Swipe Pages offers three pricing plans with special discounts currently on Appsumo: The Single version for 49$, the Double for 98$, and the Multiple for 147$. With its beautiful design and features combined with good prices, Swipe Pages can be an answer to all your lead problems.
2. Leadformly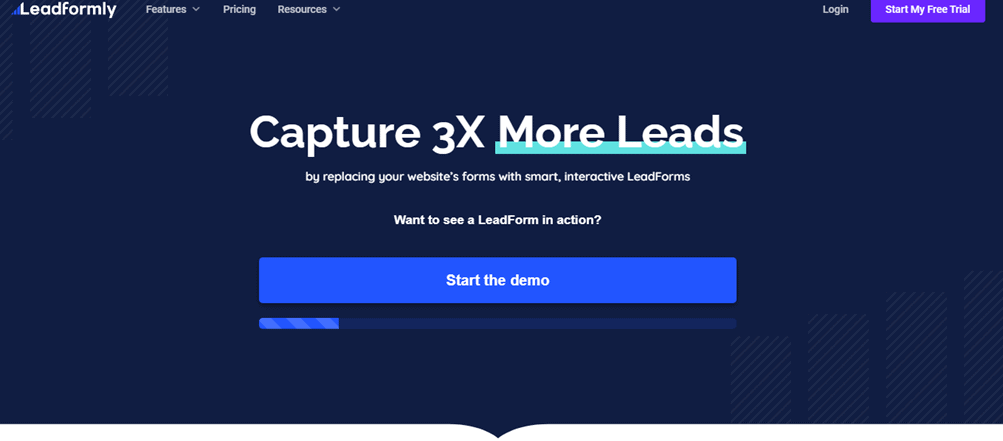 When you are dealing with lead capturing, one thing that often separates leads from non-leads is the basic form of lead capture you are using. That is why usually, even a small improvement on your lead capture can create significant progress and marketing performance. And a great tool that can help you along in that process is Leadformly.
This app makes it easy to create some high-converting lead generation forms, saving you from elementary and bad forms that can negatively impact your conversion rates. With this tool, you can easily create rows on Google Sheets for new leads, add new ones as contacts in the Active Campaign segment, check your performance, new submissions via SMS, etc. This app offers more than 50 beautifully designed templates helping you to capture more and more new leads. Templates are divided into different categories according to the type of work you are doing. With Leadformly, you can also connect to more than 2000 tools, all with a free Zapier account.
This tool also has a powerful Conversion Rate Calculator, helping you stay organized and perform better. Pricing starts at 30$, and it is important to note that this includes everything you get with the tool, no matter which plans you choose. Meaning you pay more only when your leads are increasing. Without any doubt, you get a lot with this tool, and you can easily grow your number of leads by using ut.
3. Gravity Forms
Gravity Forms is an advanced software that works remarkably well for lead capture. Besides its main function as a lead capture tool, Gravity Forms helps create online surveys and enable user-generated content (like reviews, comments, recommendations, etc.). It offers more than 30 ready-to-use form fields. This tool also comes with e-mail auto-responders so that you can keep up with every new lead you capture.
After you've captured your new leads, you can perform advanced calculations based on submitted field values, making you a master in analytics. Gravity Forms also filters junk mail and spam, keeping your inbox fresh. Along with all these features, this app can also help with user-generated content, as was previously mentioned. Meaning that you can easily create WordPress posts with front-end forms. The design is overall great and always responsive.
Fees come in three different forms, starting from 59$ per year and coming all the way up to 259$ per year. While it may be a tad more expensive than the others we've mentioned, it can be well worth the price if you use it correctly.
4. Thrive Leads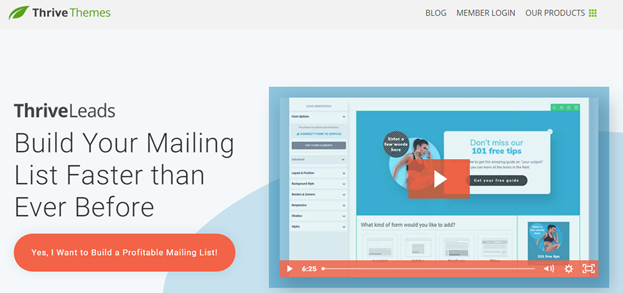 Thrive Leads is a great lead generation plugin for WordPress. What makes this plugin special is that it represents a list building solution for conversion optimization. It's a combination of your list-building and conversion expert, all in one tool. Thrive Leads offers amazing design, advanced targeting, and an A/B testing engine, as well as actionable reporting and insights. In terms of lead capturing abilities, this app is good for creating an optimal mailing list in a minimal amount of time.
To see how well you've done already and what you still have to do, you can easily analyze different aspects of your site to increase your performance and to make proper strategies to capture more leads. This plugin gives you so many benefits, making your job as easy as possible, especially when you want to capture new leads ASAP.
In Conclusion
Capturing leads is an amazing way to grow your business or save it; it opens you up to numerous new solutions and possibilities. Even WhatsApp can be used for the same purpose. In that case, you must check WhatsApp gb, one of the most popular mod versions that bring new functionalities to the popular system.
It would be a pity to miss this opportunity. Having a good tool for lead capturing is certainly an excellent, professional, not to mention a low-cost solution that can only help you grow and further your business. Hopefully, you will find the tools listed above helpful.