Reading articles online is very fun, and sometimes you have to do it for work or school. But before you know it, you have a mountain of materials scattered everywhere and are finding it difficult to find anything.
The solution for that is online reading tools that allow you to bookmark articles, save them, take notes, and more. In this article, we'll introduce you to three Instapaper alternatives that have all you need for reading articles and researching the Internet with ease.
1. Reader Mode Premium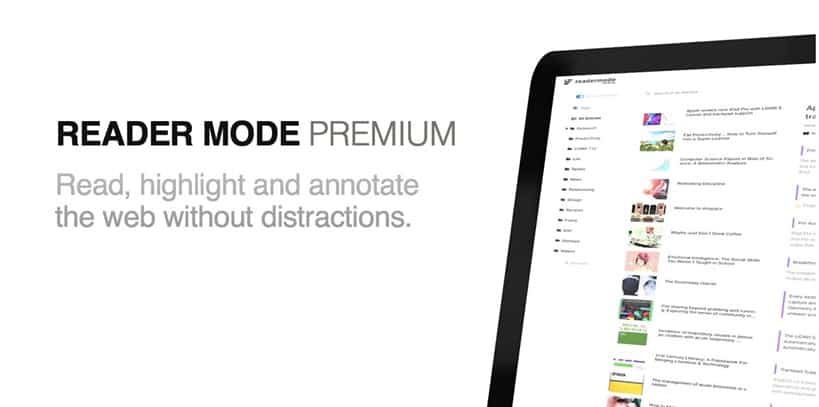 Reader Mode Premium is the perfect tool for you if you like to research the web. With Reader Mode Premium, you can highlight what you read, bookmark, and annotate it without making a mess of all your reading materials. Maybe you're a student having to do research work for school, or a teacher preparing for class, or you just like to read. Whatever it is, you'll love Reader Mode Premium.
Reader Mode is an all-in-one tool that's here to assure you have the best reading experience possible. You can share articles you liked, save them for later reading, go into research mode or full-text search; you can also highlight your favorite parts and Google search.
There is even an option to change the fonts if you have dyslexia, which makes it accessible to users with certain disabilities, as well as an option to translate specific text if needed. Another handy feature of Reader Mode is that it acts as a permanent library where you can store all of your favorite articles and never lose them again.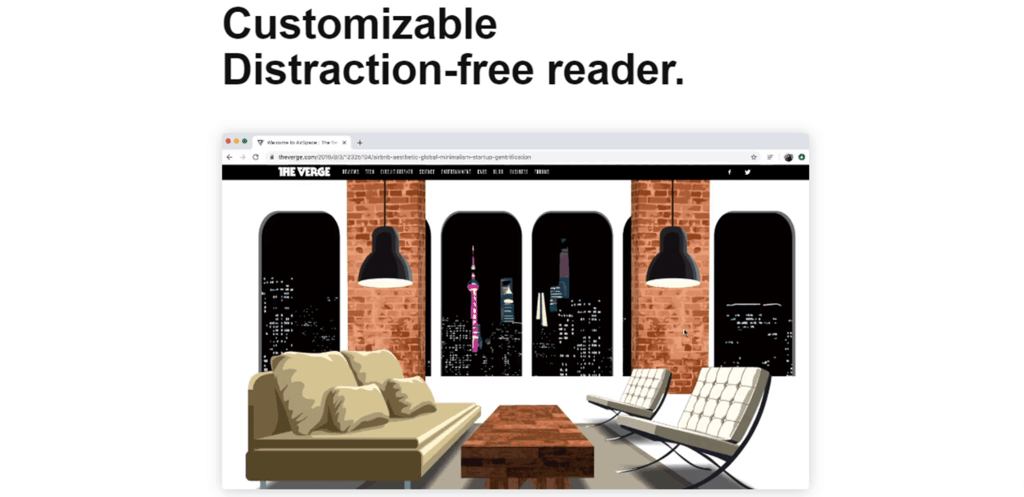 Reader Mode Premium offers unlimited cloud storage, meaning you can never run out of space for your favorite reads. You can access them from anywhere in the world via the dashboard. Next time you are writing an essay, you won't have to spend hours searching for a specific article that you know you saw but don't know where.
You can even customize your reading experience and change the fonts and background color. Also, you can share your pages with anyone and set your customized pages to public or private. Share the joy of an excellent article with all your friends.
If you don't have time at the moment for reading, Reader Mode lets you save the articles, read them when you can, and archive them when you are done. Even if you never get around to reading, you know it's there. If you are reading across different devices, you don't have to worry about having different settings because Reader Mode Premium will automatically sync your theme and settings no matter which device you are using.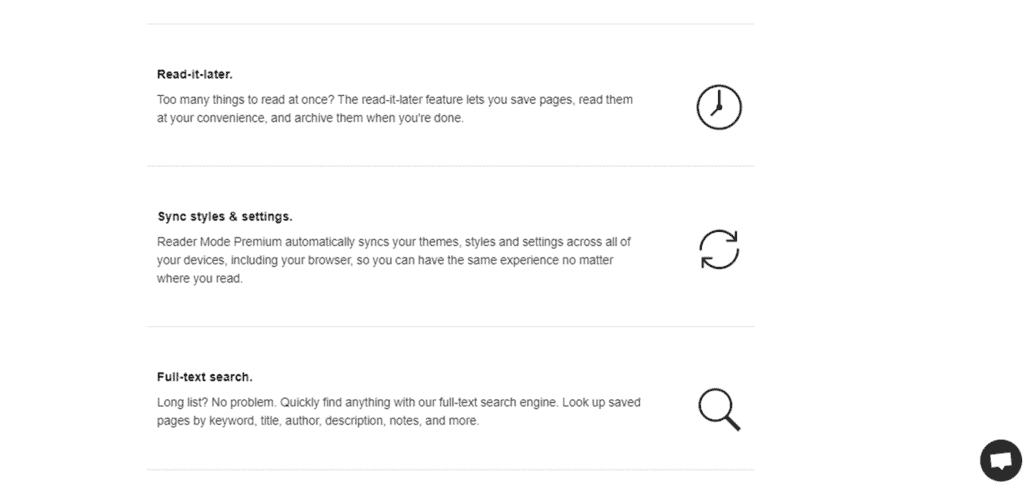 Next, we have the full-text search, which allows you to quickly find anything you need, whether it's a keyword, title, author, description, or notes on certain articles. This is a lifesaver if you have a long list of materials and don't want to waste time searching for them. Similarly, you can organize your research, assignments, etc., into specific folders and create as many subfolders as you want.
For every subject or assignment you have, just create a folder and have the needed materials at hand. You can even tag articles to find them easier. If you are a student, you will love the citation generator feature that automatically catches citation data from articles and generates citation styles such as MLA, Harvard, APA, Chicago, and Vancouver.
2. Evernote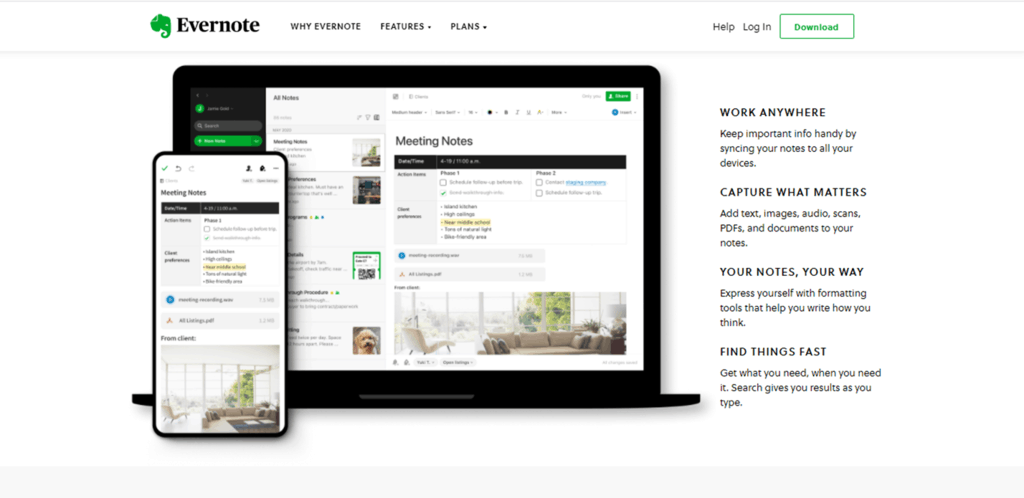 Evernote is a tool made for both individuals and teams and has everything you need for your research, reading, or note-taking.
Evernote syncs all of your documents across different devices so you can be sure everything is in the same place. Every note you write online will be automatically saved and available on all devices. Even if you are offline, your notes will be with you, independent of WiFi or mobile signal. Furthermore, you can upload photos that go with your notes as well as create checklists and record audio meetings and lectures.
You can also organize your notes in a way that suits you and tag your notes with certain keywords, categories, or notebooks. In addition, you can search for titles, dates, content types, and more.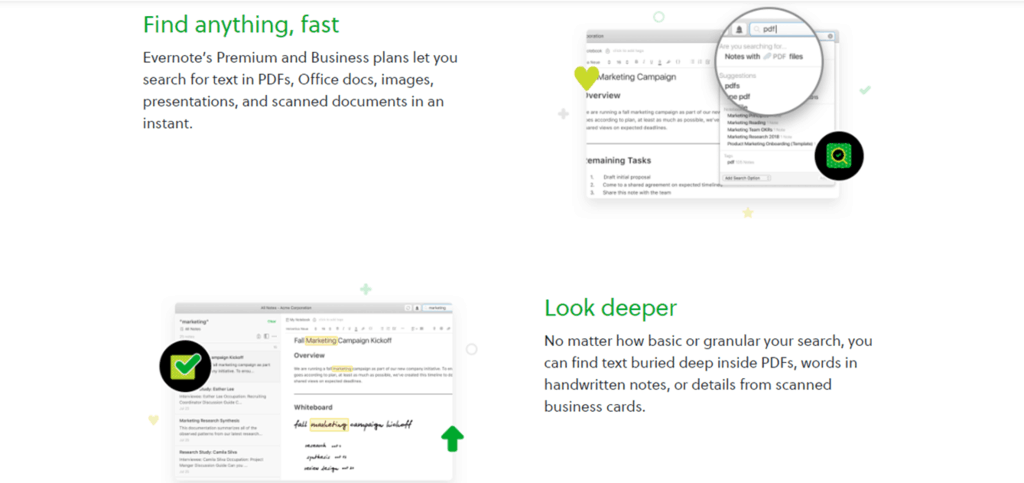 This is perfect if you are an avid note-taker and jot down a lot of them. An exciting feature that really sets Evernote apart is handwriting search, meaning you can find words in handwritten notes, post-its, and to-do lists you have scanned.
Next is the web clipper feature, which allows you to save web pages, articles, and PDFs by saving full-page screenshots or just the parts that interest you the most. You can add text to the screenshot, as well as highlight or annotate it, and that content will stay in your Evernote account. For easy access, you can also add tags, edit titles, and put them in your notebook.
If you are working with a team on a certain project, the spaces feature gives all of your materials and ideas a place to be. You can collect it, organize and share it between the members. Each member of the space can see everything in it, so everyone is always in the loop. Evernote is also integrated with apps such as Gmail, Google Drive, Slack, and more.
3. Microsoft OneNote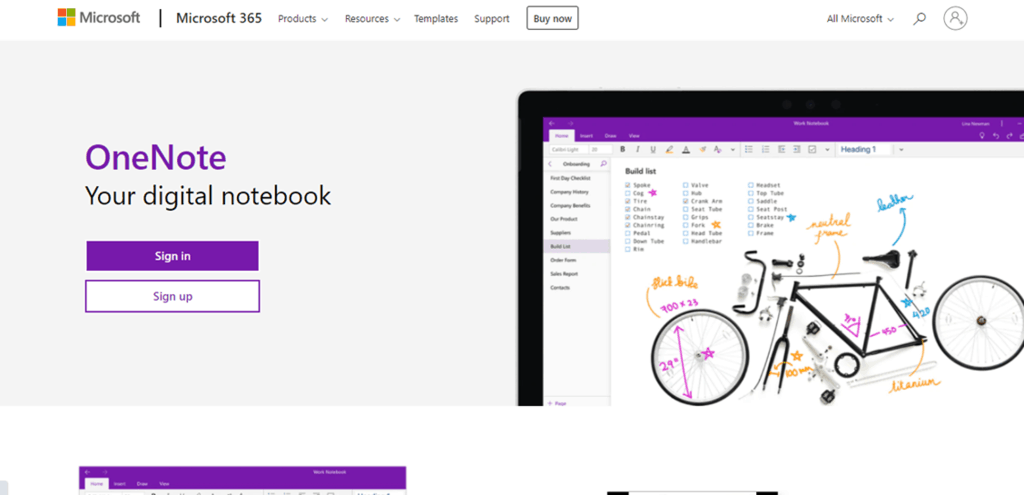 If you are a Microsoft user, you will love Microsoft OneNote. It is well designed, easy to use, and works across all platforms.
All of your notes can be written in different notebooks so that you can further divide them into sections and pages. There is both navigation and search, so finding anything you are looking for becomes super easy. If you are a student and have more subjects that you take notes for, notebooks will work very well for you.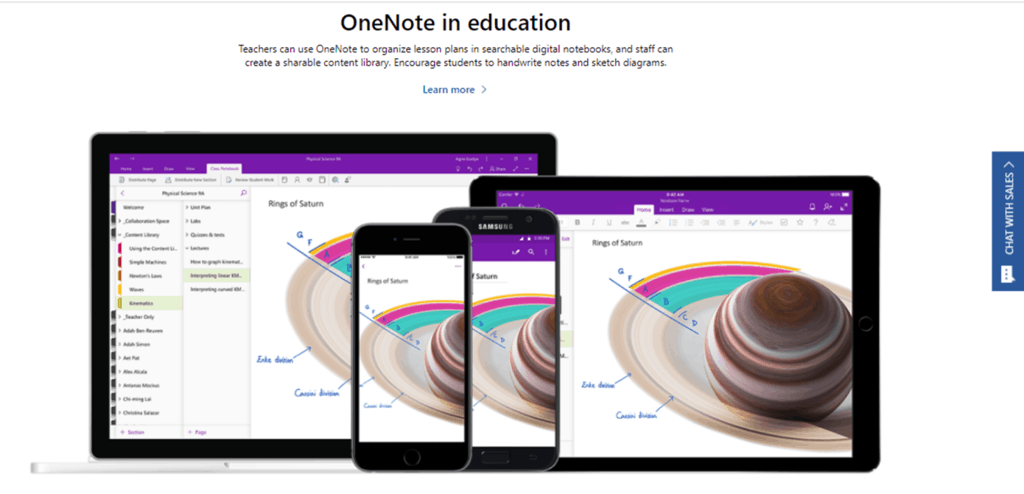 You can add typed or inked annotations to your notes as well as highlight them. All of your notes will be synced across all devices, and you can even share your notes and ideas, as well as create them together with your team.
Also, there is an option to record audio notes, insert videos and add files. The web clipper allows you to save content online with a single click. If you are a teacher and want to use OneNote, there are many useful features. You can keep all of your content in one place, organize lesson plans, collect homework, and more.
Final thoughts
Sometimes, when you have a lot of reading materials and a bunch of articles to go through, it can be overwhelming to organize them and find certain words or phrases that you need. All of the Instapaper alternatives mentioned here have several useful features that you can use for clipping interesting articles, taking notes, saving your favorite articles, and more. Be sure to check them out and have fun.