Have you ever found yourself repeatedly doing the same tedious task, wishing you could have spent that time doing something more creative and challenging? If you said yes, we have some exciting news for you. If you haven't noticed, everything is becoming increasingly automated. This level of technological advancement has enabled people from all walks of life to focus on the big picture, while a program does the boring, repetitive work on your computer.
Today, we will focus on form-building tools. Nobody wants to sit in front of their desktop for hours, writing code for various types of forms, sending them out, waiting for them to return, then going over all the data… Who has the time? Let's look at what each of these tools has to offer and how they can save you both time and money.
FormDesigner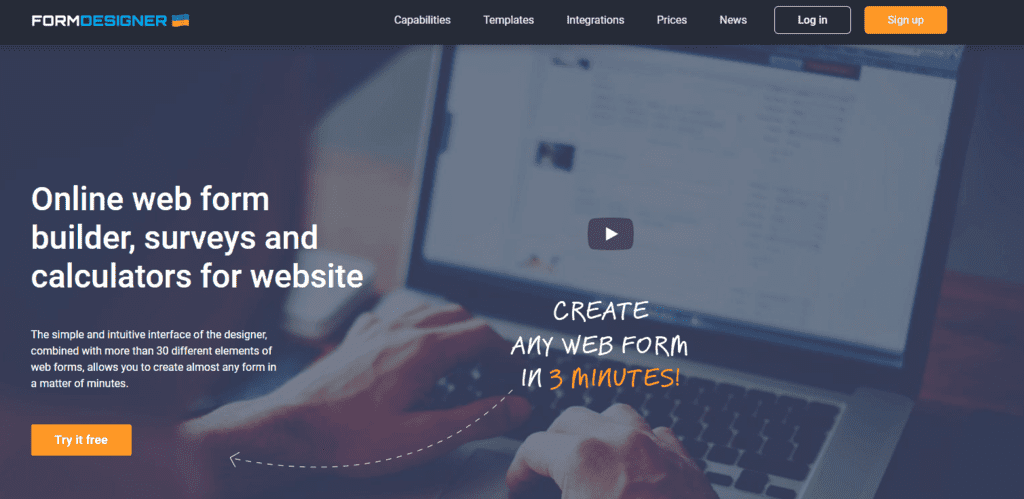 Whether you want to create a quiz, send a survey, or even quote a price to a customer, a tool like FormDesigner comes in handy. Its main selling point is that it is ridiculously easy to use.
FormDesigner includes a drag-and-drop form builder, 90 premade form templates, Analytics integration, and other features. FormDesigner not only allows you to customize the appearance of your forms, but it also makes data-driven logical decisions based on the user's input via a branching of questions.
You'll never have to spend more than a few minutes creating a visually appealing and responsive form again. You can have unlimited forms and fields per form for only $59. You can also make your own autoresponders and add your own code too.
Zapof Forms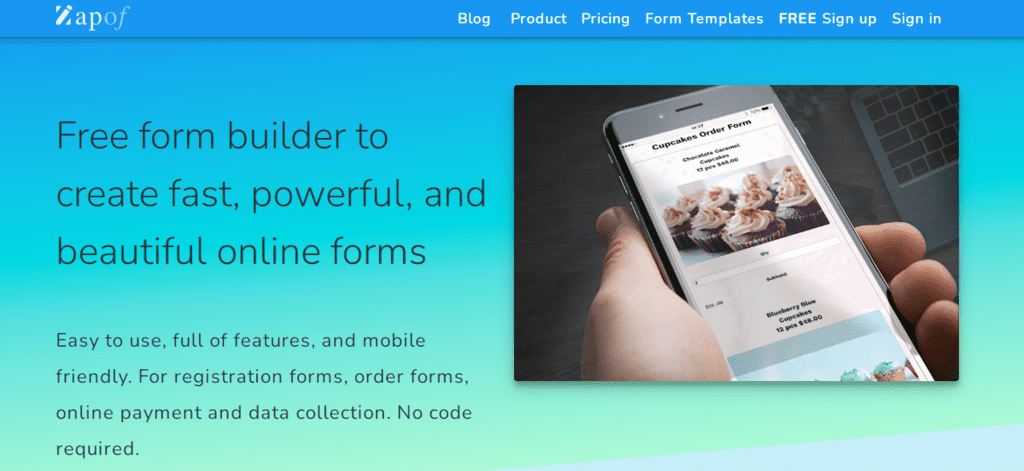 We can't talk about powerful form-building options without mentioning Zapof Forms. This tool's elaborate drag-and-drop builder allows you to add elements such as single and multi-choice drop-downs, custom formats, styled text, yes/no checkboxes, and more. This is an excellent choice for those who enjoy jigsaw puzzles, as the process of creating a form is much like that.
In addition, you gain access to a table column and 12 different data types, and this includes file and image uploads. All of this new information is eventually fed into a spreadsheet that contains over 500 Excel-compatible functions. This enables Zapof to use conditional logic when determining where to take the user based on their previous answers.
With so many beautiful templates to choose from in Zapof's library, we are confident that this tool will meet all of your form-building needs.
Formly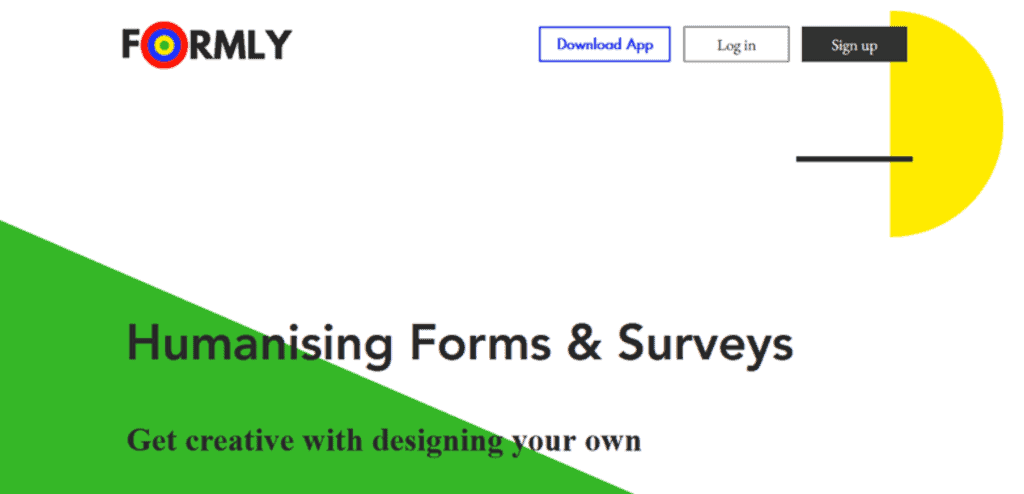 When it comes to having the upper hand over the more popular tools like Google Forms, Formly truly delivers everything Google lacks. This means having the ability to create both one-question-per-page and one-page forms.
Formly also allows you to safely collect payments from users, and what truly distinguishes Formly is that it continues to collect data even when offline. You can also choose to pre-populate some of the questions based on the user's prior answers since this tool also remembers and uses previous answers when calculating what the next question should be.
A one-time purchase of $99 gives you lifetime access to the Mobile Forms and Surveys plan. With an unlimited number of forms and responses and the ability to configure conditional email notifications, we can't think of a single reason why you shouldn't give it a shot!
Growform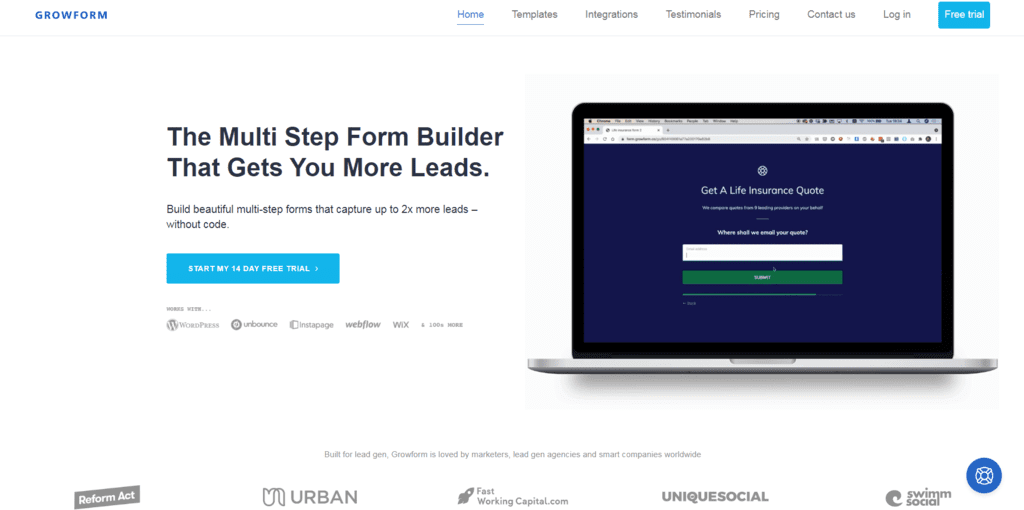 Look no further if you're searching for a form builder designed to generate more leads. The Growform multi-step form builder enables you to create a variety of surveys, forms, and quotes by providing you with access to over 20 meticulously designed templates.
This tool ensures that your users always end up with questions and answers that are relevant to their specific inquiry by using conditional logic. You can also import your own templates here if you don't find what you're looking for in Growform's library.
The primary goal of this form builder is to assist you in directing your users to various custom messages and locations based on their previous responses. Through the built-in Zapier integration, this includes over 300 destinations (CRMs, Google Sheets, etc.).
Headlessforms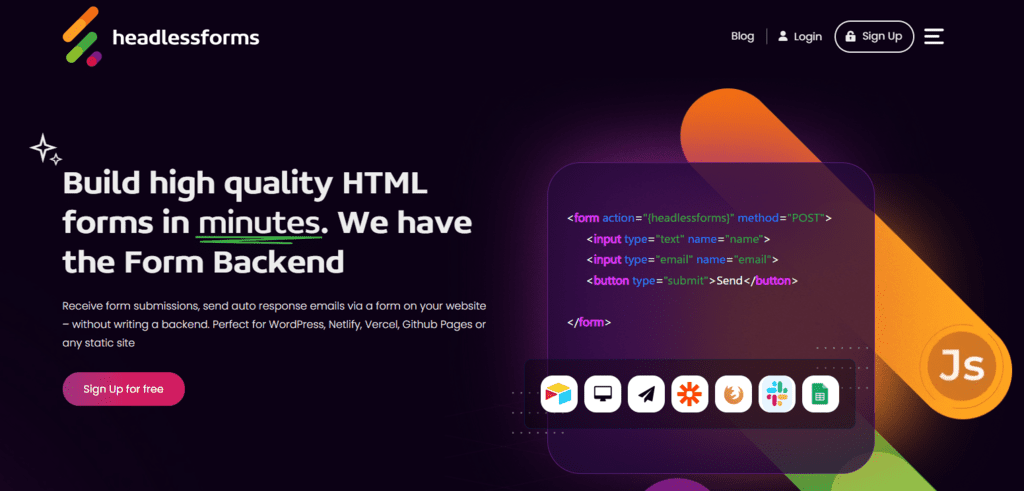 We've all needed a middleman at some point in our lives, and Headlessforms are exactly that when it comes to receiving and responding to submissions. Headlessforms essentially establishes a connection between two endpoints, allowing you to receive all of your users' submissions in real time without having to write a single line of code.
In exchange, your users will have access to a user-friendly dashboard and will receive auto-responder emails based on their submissions. You can also integrate over 1000 different marketing tools with Headlessforms, ensuring that you stay on top of each submission and optimize and use the data you receive.
Formcake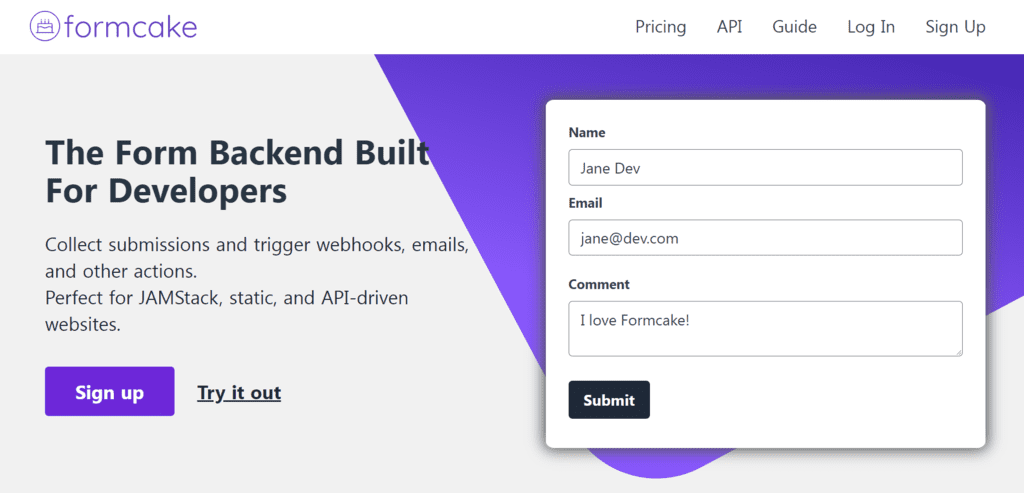 If you're interested in leaving the front-end side of things entirely up to your developer team and are only looking for something to help you with the code part, then Formcake is probably your best pick. This is essentially an HTML code builder that allows you to create an entire HTML document in seconds without having to write any code.
Although not as complex as some of the previous tools, this is an excellent choice for someone unfamiliar with coding and only concerned with how the end product will look. You can access an unlimited number of forms for a one-time fee of $50. You can also stack up to four codes and receive up to 2000 submissions per month. How cool is that?
Formvio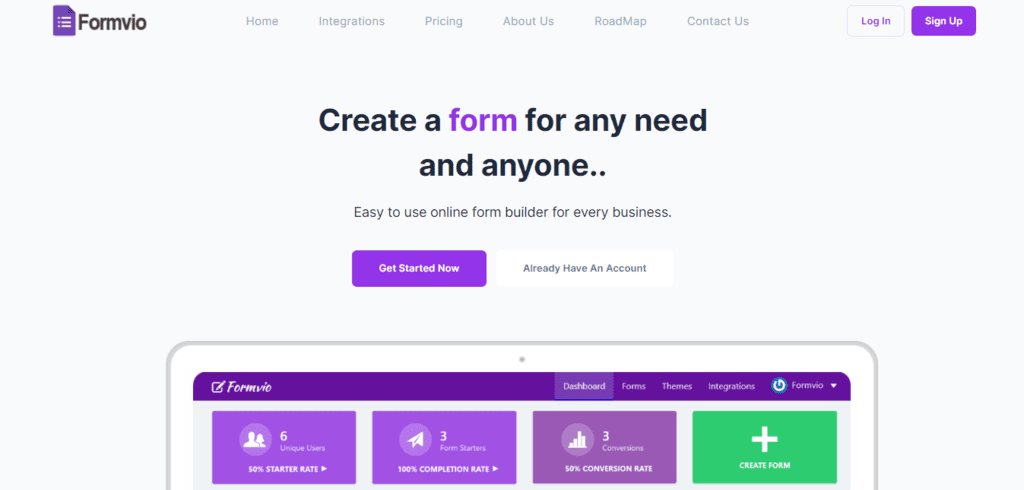 Design beautiful-looking forms in minutes using Formvio. Using the tool's drag-and-drop interface, you can create any type of form for your business needs and make it mobile-friendly too! No code-no fuss-no problems. Whenever a user fills out your form, you will automatically receive any file attachments and data contained in that submission.
This means that you won't have to waste time going into every submission to download all the information you need. You also get notified via email whenever you get a new form submission! And once again, you don't have to know how to code to make your forms both look and feel professional.