You created your website, and now it's time to put it on a server so that everyone can see it. The first thing you need to do is choose a domain for your site. The domain is the name of your website, and you want to get the best one. Once you're set on the name, the next step is checking if the name is free.
If it is, you will take it, and there is no problem. But, if the domain you want is already being used by someone else, you will not be able to buy it. But don't worry. This is a situation where domain brokers come out and offer a solution to your problem.
What are domain brokers?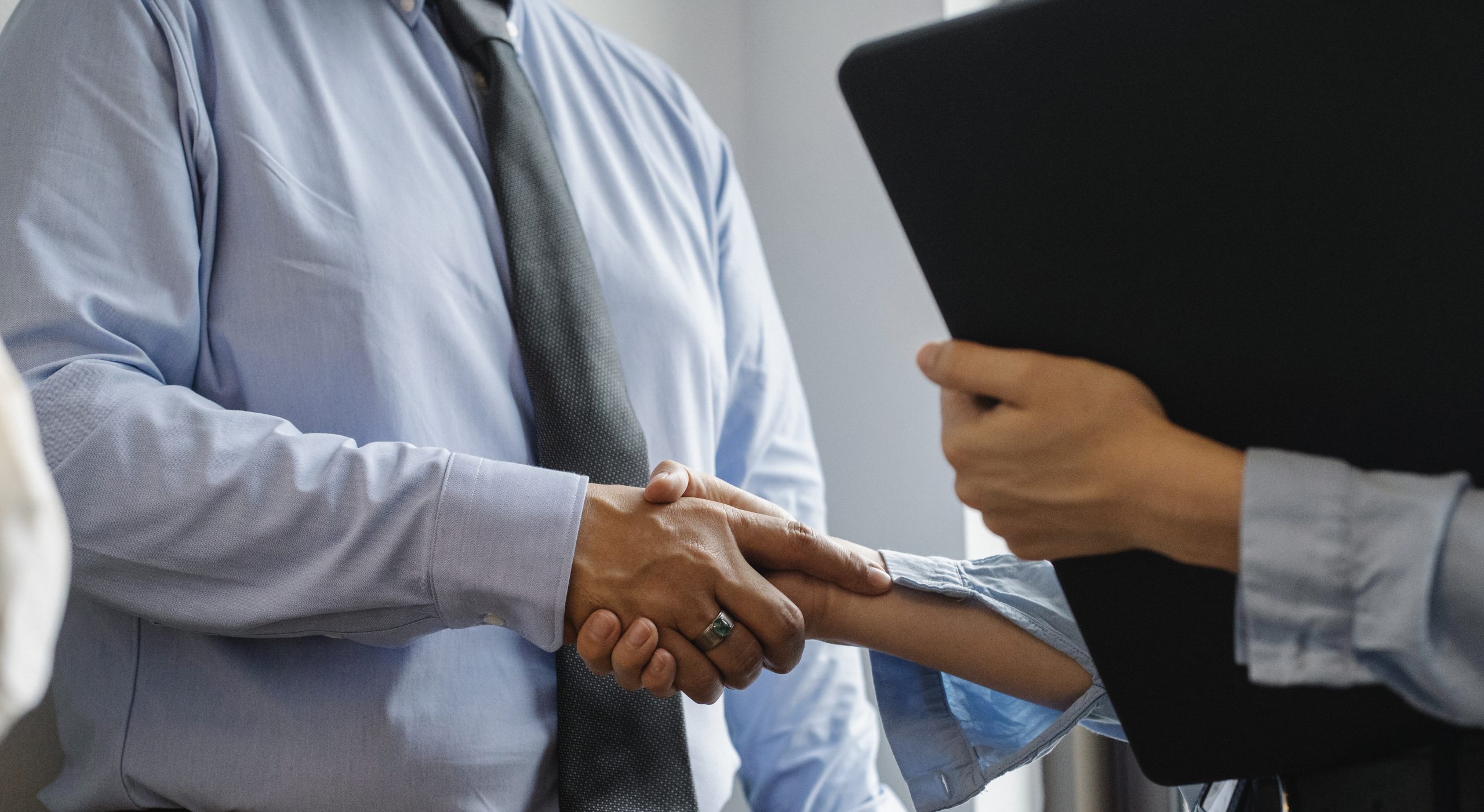 This is a service that provides a personal domain broker who will get in touch with the current domain name owner, negotiate with them and offer a price within your budget to buy that domain. Broker domain experts will do everything they can to get that domain, and it's anonymous all the way through. The following will be about the five best domain brokers that can find the right domain for your website.
1. Namecheap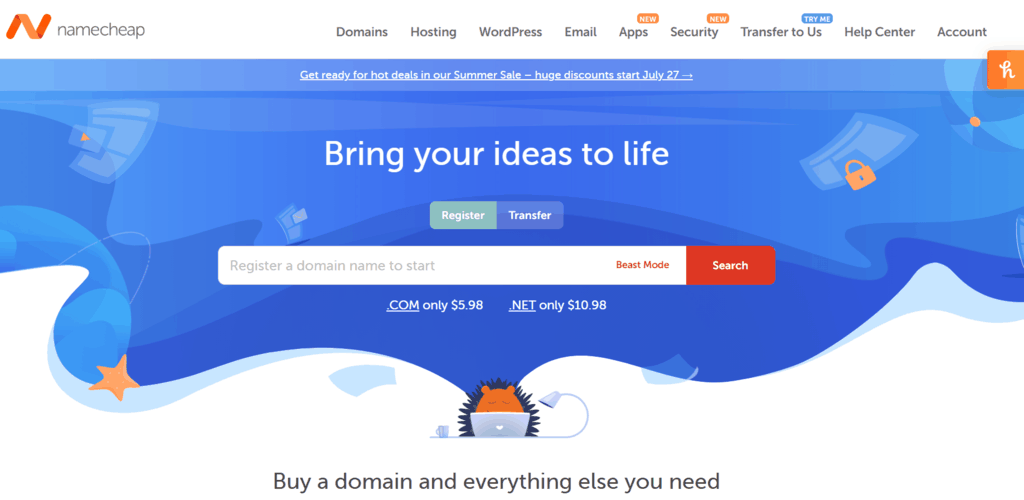 Namecheap is a domain registrar where you can find a lot of different domains. This domain registrar offers the consumer a wide range of pricing options. You can find domains from under $25 up to over $500. Some of them are available for $0.99 for the first year. As you can see, this is not a domain broker, but it's a quick and easy system where you can find enormous numbers of domains for both buying and selling. When you search for a  domain, you can select by category and find what works best for your website.
Namecheap has embedded a great search tool for a large number of keywords and is easy to use. Besides searching, you can type some of your ideas for the domain, register them and buy them as your investment. You can do it only if no one has ever registered them before. Using this domain marketplace, it's easy to connect with interested buyers and easily find the right domain for you.
2. GoDaddy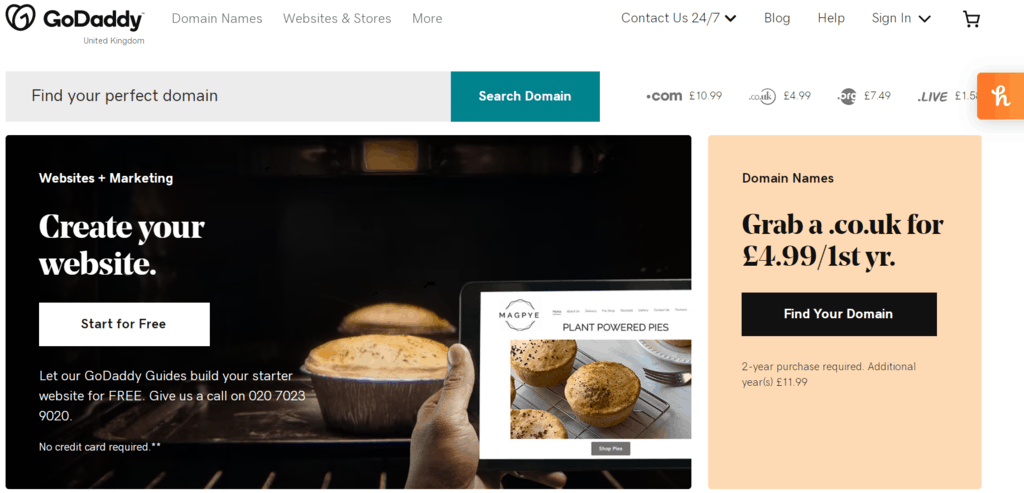 GoDaddy is both a domain registrar and a domain broker. You can type in your desired domain name and check if it is available. If it is not available, GoDaddy will make sure you get it. This service will negotiate with the current domain owner to buy that domain for you. Every deal is completely private, so you can be sure that you will stay anonymous.
The service will dedicate up to 30 days to negotiate with the owner about the domain price. How to start with researching your domain? First, you need to is to choose the domain name. Then you need to tell the broker your budget. If the domain owner is interested in selling, the broker needs to know what they can offer. After contacting the domain owner, you will get feedback from your broker. He will do everything to get the domain name for the lowest possible price.
This company is recognized, so it is better to let them negotiate with the domain owner instead of yourself. So, if you want to purchase a registered domain name, contact GoDaddy and let the service do all the rest.
3. Domain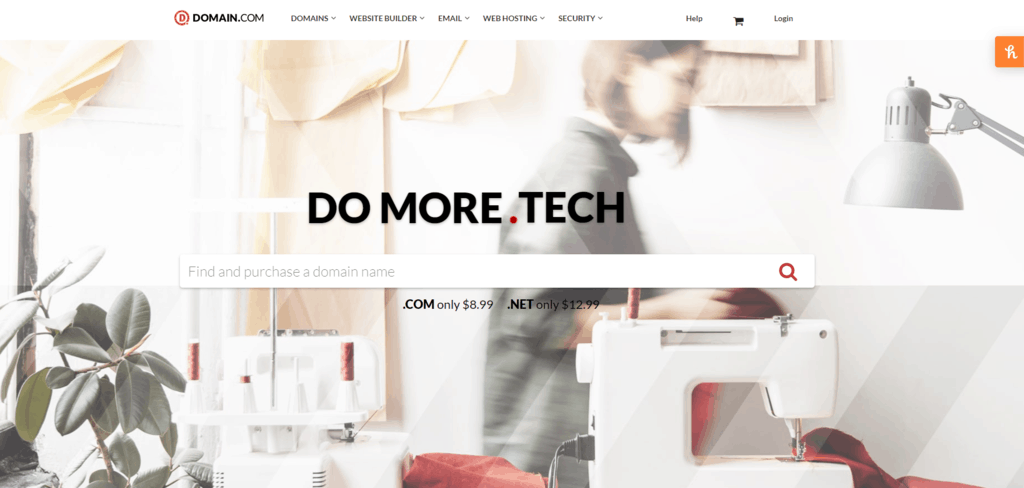 Domain is a domain registrar for purchasing domains. Besides purchasing, this service provides some other features such as a website builder, web design, a marketing service, and web hosting. Even if this service is not a real domain broker, it is a great place where you can find a domain name with a .com extension for a good price. Also, you can find some helpful tips to make choosing the perfect name easier. For example, experts advise you to chose easy-to-remember domains that fit your brand.
Don't forget to protect your domain and website too. Domain privacy + Protection feature allows you to keep it safe from both hackers and human error. If you want to get a unique, short, and memorable name, then you are in the right place. With the Premium domain name feature, you will get a short and memorable name that will enhance the search ranking of your website. It can help you improve your business as well as increase brand awareness.
4. VPN.com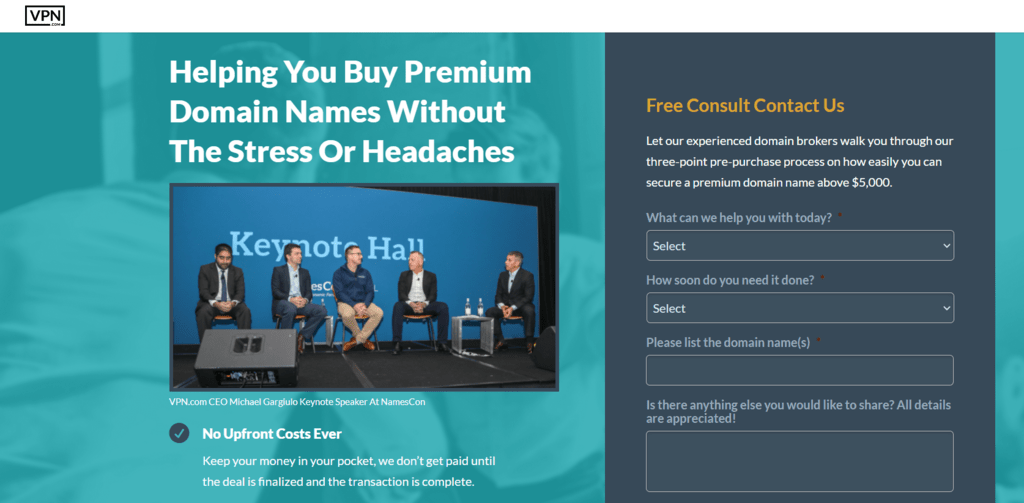 This domain broker is perfect for celebrities, politicians, and other people that don't want to share their identities. You don't have to pay over $5000 for your domain, as experienced domain brokers are available to get you the best deal possible. You can contact the service and get helpful information about your potential purchase process. Fill out the contact form and get all advice for free.
The name VPN.com is not coincidental. VPN is an abbreviation of a virtual private network. It means that the service offers a large number of online services. Besides the domain purchase, this service provides domain selling too and connects you with investors and brands. If you need escrow payment protection and no upfront costs unless a transaction is successful, then VPN.com is the right service for you.
5. MediaOptions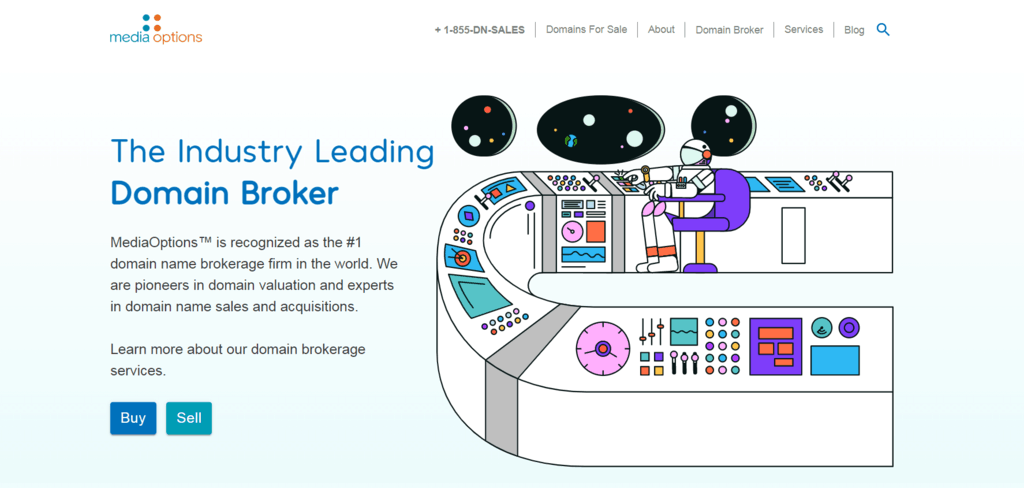 Some famous companies such as Amazon and Motley Fool work with MediaOptions. This domain broker provides an expert team for domain sales and acquisitions. When you start work with MediaOptions and hire brokers to search for domains, they will negotiate the best price for you. These expert brokers have a lot of experience, and they know everything about tracking domain owners. They research your target and find the best domain for your business. You can be sure that the purchase process is safe and confidential.
Also, the service offers an enormous number of domains for sale that cost a couple of hundred dollars. If you want to sell a premium domain, you are welcome to do so as well. A team of experts with a professional approach will be there every step of the way and ensure a good deal.
Conclusion
You can find plenty of domain brokers services online. The previous text was about those that consistently came up as the best in our research which is why we chose to recommend them above all others. Read about their features, and make sure to do some proper research yourself before deciding on a victor.