SEO optimization is essential because your website's success depends on it. Ranking high in search engines can be hard, especially if you are still fresh in the online business sphere. However, optimizing your SEO can be made easier since there are so many SEO tools that can do all the work for you.
You are probably wondering: "Why should I have an SEO checklist? ". SEO stands for Search Engine Optimization, and it allows you to see which parts of your website are working just fine and bringing you the most profit and which parts need some work. Some SEO tools even show you how well you're doing when compared to the competition.
Their main purpose is bringing in more visitors, and therefore profit. This works by the tool using your keywords and making your website show up higher on Google. To explain in more simple terms, SEO tools will help you stand out amongst the crowd.
When it comes to SEO tools, there are a few things to always keep in mind. The first one is keywords. Keywords analysis determines the most used ones related to your site's topic, but also your competitors. The second thing is content. You want to make sure your website's content is engaging for the viewers and contains some of the most important keywords. You can always insert them into titles and headlines. Be unique in compassion to others, as well as informative and engaging.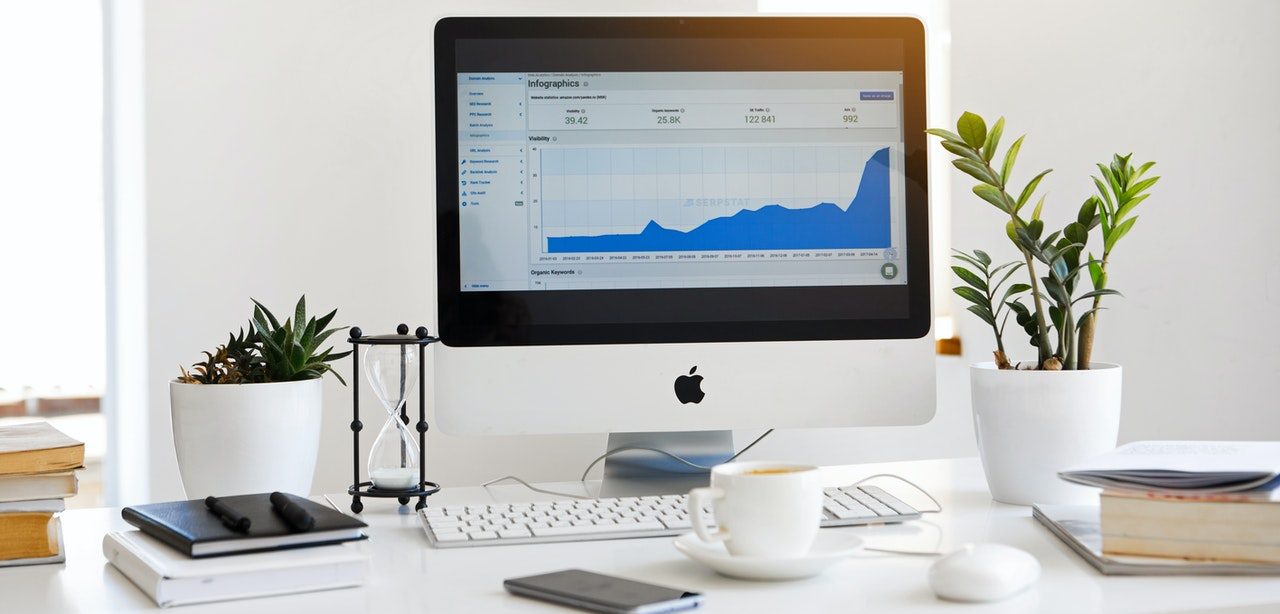 Another thing often left aside by beginners is backlinks, which take the audience from another website to yours using links. All of these things combined are sure to help you rank higher, and that's the main purpose of SEO tools. It measures your websites' individual ranking and your competitors'. SEO tools can also monitor traffic on your site, where it comes from, how users navigate the website and more.
Some SEO tools even analyze social media and how often the website is linked via social media. SEO tools vary in prices, but the most popular ones are freeware, which offer some basic functions and have limited usage. Another option is tools that are sold in the form of a one-time payment. Then we have our monthly and annual payments, which charge you monthly or yearly. These are mostly payment per volume tools, which means the prices vary depending on your content volume.
After the basics have been cleared up, we'll present you with some of them. The tools we'll list below are the best choices when it comes to all-in-one SEO tools.
1. Labrika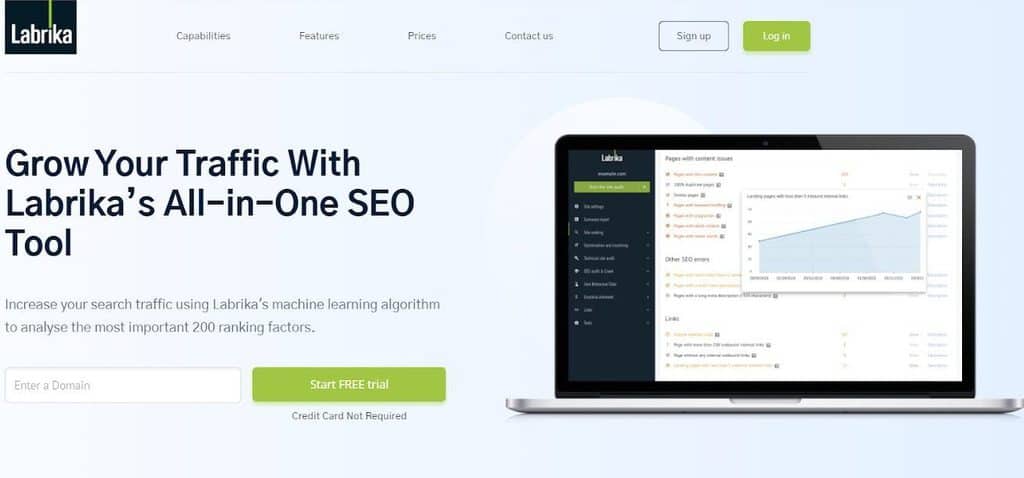 The first on our list is definitely Labrika, and trust, we have our reasons. It is a one-time payment tool and costs $69. What you get by purchasing this tool is 500 keyword rankings/month, an unlimited amount of websites, interactive AI-based content writing optimizer, SEO Cloaking Checker (hidden malware links), check competitor's social links, snippets, and page features that you are also likely to need, 100+ printable white-label reports, free plagiarism, adult content, and swear word checker.
You also get to check your servers, and it does not block the most popular search engine user-agents. There's even an option to duplicate content, monitor user behavior metrics (you can sync your Google Analytics), and much more. All of the amazing reviews for this tool can be found on their website given above. If any further information is required, their website is really useful.
2. BrightLocal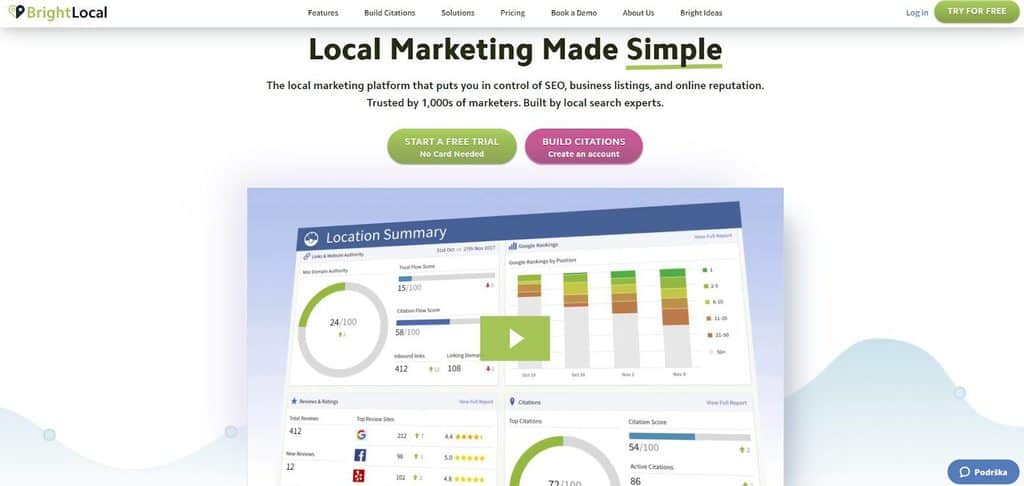 BrightLocal is used by popular businesses like Ikea, Nando's, Hilton, etc. It is made out of local SEO tools like reputation manager, citation manager, and agency lead generator. Some of its features include audit citations, audit local SEO, ability to be connected with Google Analytics, white-label reporting, report on multiple locations, track local rankings, monitor and grow reviews, and integration of GMB insights.
They offer four differently priced plans; the cheapest, called Just reviews, costs $8/month per location. The second plan, Single business, costs $29/month and is perfect for small businesses with up to 3 locations. The third plan, Multi business, costs $49/month and is perfect for medium-sized businesses with up to 6 locations. The SEO pro's biggest plan comes around to a steep price of $79/month and is best for businesses with up to 100 locations.
They also offer a two week free trial with no card needed. That means you can get any of these plans and see if they will suit you before making a final decision.
3. Screaming Frog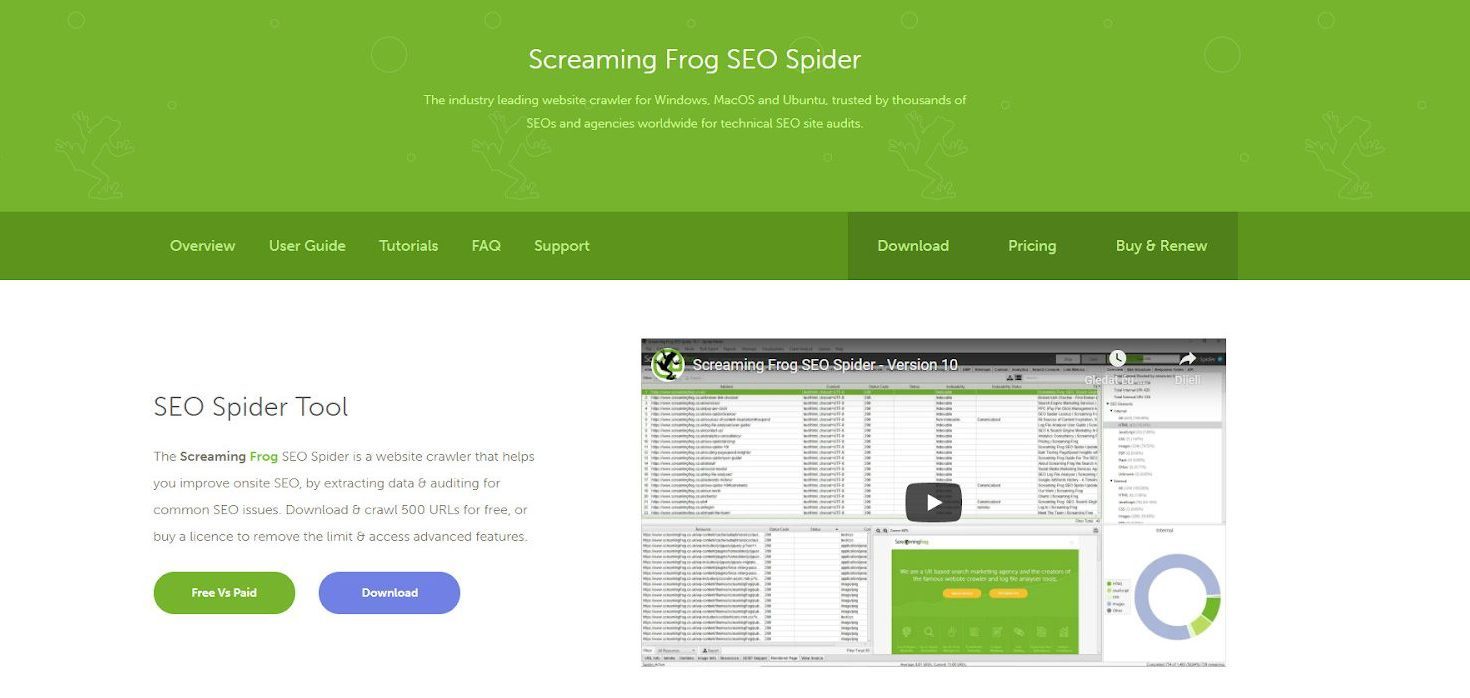 Screaming Frog is a powerful SEO tool used by businesses like Apple, Amazon, Google, and Disney. Some of its features include options like Find Broken Links, Errors & Redirects, Discover Exact Duplicate Pages, Site Visualizations, Review Meta Robots & Directives, all of which come included in the free version of this tool.
The paid version of Screaming Frog has many more features like Custom Source Code Search, Custom Extraction, Google Analytics Integration, Search Console Integration, PageSpeed Insights Integration, Link Metrics Integration, Forms Based Authentication, Store & View Raw & Rendered HTML, Free Technical Support, etc. The price is £149.00/year.
Conclusion
Having a good SEO tool can make or break your website. If you want a successful site and you don't think manual SEO attempts are enough, some of these tools might help you.
Any additional information about them can be found on their websites. We hope you have found this article helpful and you're well on your way to SEO success.